On Sunday, June 16, 2019 we honour fathers and celebrate fatherhood, paternal bonds, and the influence of fathers in society. It's a rather lofty description of Father's Day, when we can thank our dads for everything they've done for us, and make him king for a day.
The tradition dates back all the way back to Europe in the Middle Ages, and was imported to the US early in the 20th century after one Anna Maria Jarvis founded Mother's Day. For various reasons, Father's Day struggled to take hold as an official holiday for several years, but now here we are, celebrating it all over the world; in South Africa it's the third Sunday in June.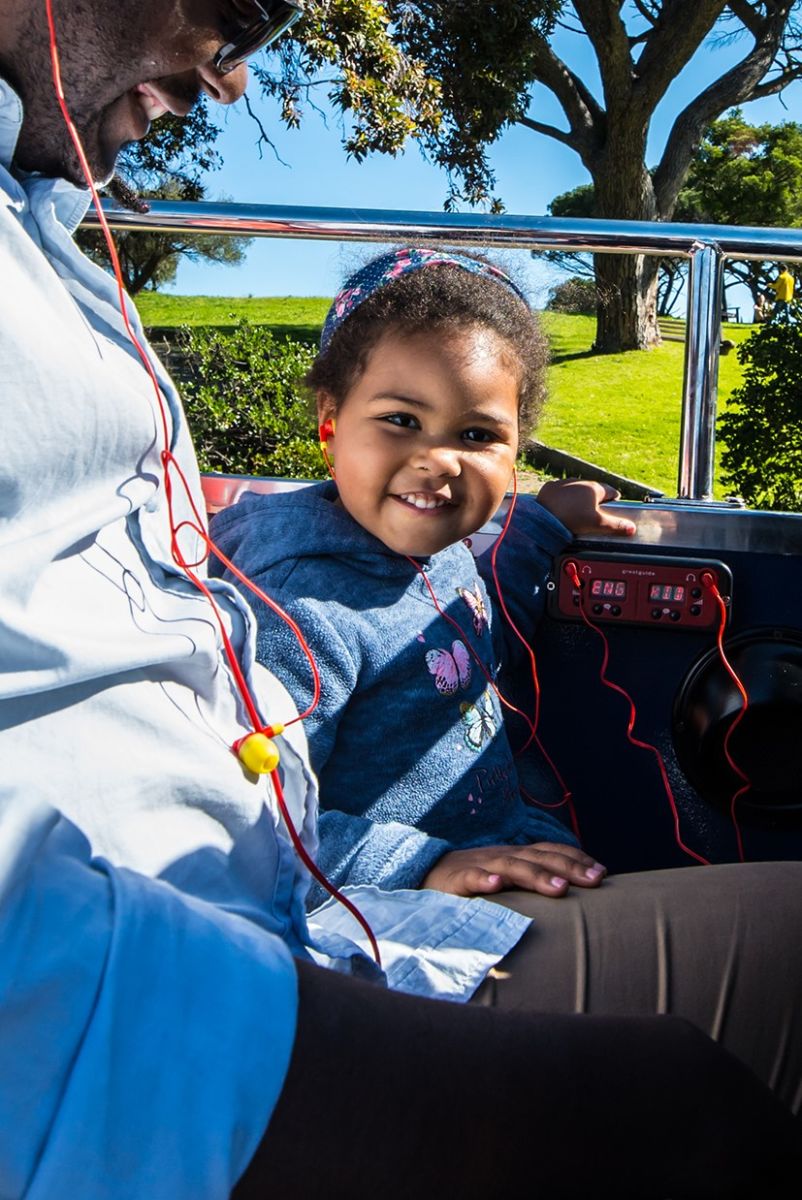 Image: City Sightseeing
No matter how old you are, there are many ways you can show Dad how special he is. For under-18s, City Sightseeing has a fantastic offer, which extends from Saturday, June 15 till Monday, June 17 – which is also a public holiday. Bonus!
For every adult Classic ticket purchased for any of these three days, two children ride on the open top hop on-hop off red bus for free.
But as they say in the classics – wait, there's more. The special R220 ticket price, when bought online, includes a free harbour cruise at V&A Waterfront, plus Dad gets a voucher for a free beer (sorry kids but you'll have to order soft drinks). Put that all together and you've got a fabulous gift for the special man in your life.
The free beer voucher can be collected at the V&A Waterfront ticket office and redeemed for a Part Wolf, Part Wolf Lite, Tiger's Milk Lager or soft drink when visiting Tiger's Milk in Camps Bay, Long Street, or La Parada Constantia Nek or Waterfront. The beauty of this is that all these branches are located on City Sightseeing routes, so whichever one you choose you'll be guaranteed of a great full day of fun activities.
Image Tiger's Milk
The Classic ticket provides access to three tour loops. The Red City tour goes to Table Mountain and includes stops at V&A (where you can begin and end), Long Street and Camps Bay; the Blue Mini Peninsula tour which goes to Hout Bay also stops at Long Street and V&A as well as Camps Bay. It also literally stops outside La Parada at Constantia Nek, where you have the option of detouring on the Purple Constantia Valley Wine tour to Groot Constantia, Eagle's Nest, and Beau Constantia.
Maximise your excursion by combining the colourful routes, because you don't want to miss out on the free harbour cruise included in the Father's Day special offer. The hop-on point for the cruise is conveniently located outside the Two Oceans Aquarium, a short walk from the V&A bus stop.
All the buses have informative on-board commentary in 15 languages, including one specially aimed at younger passengers.
Historical fact: June 16 is Youth Day in South Africa, which commemorates a protest which resulted in a wave of protests across the country known as the Soweto uprising of 1976.
For more information and to book online, go to www.citysightseeing.co.za/ and click on Winter Specials. The offer is available only for South African citizens.