December 2020
While 2020 will be a year that will be remembered by the global community as the year of lock down and travel restrictions, Aquila Private Game Reserve and Spa have some reason to celebrate as we go into December as the Aquila family welcomes another baby rhino to the 10 000 hectare private conservancy.
The conservations teams were able to snap two pictures of the very shy new rhino baby and its very protective mother. The mother of the calf gave birth at the reserve, to the date, exactly two years ago. The reserve conservation teams have witnessed a diversity of wildlife births during the lock down period in South Africa.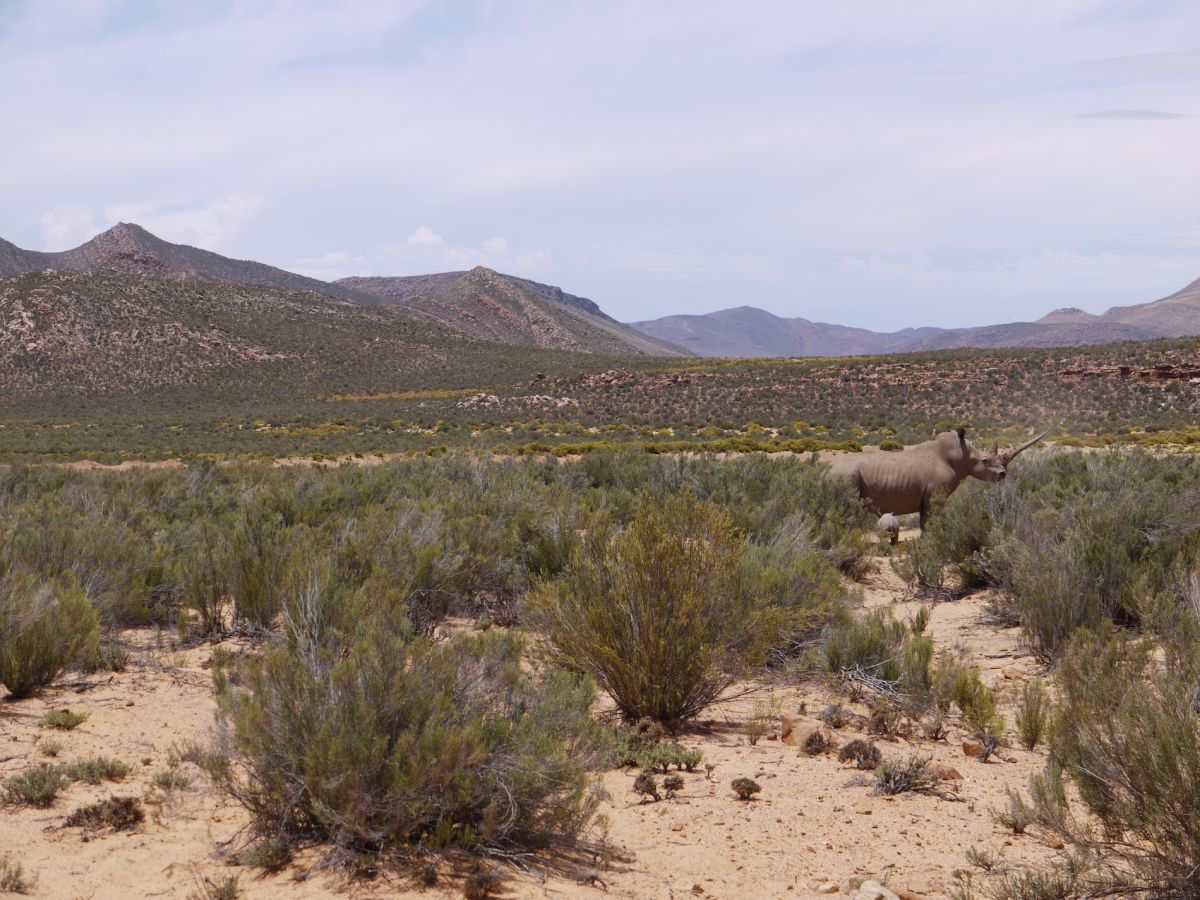 Aquila Private Game Reserve
Further to the additional thriving wildlife roaming the private Big 5 game reserve, the reserves conservation and sustainable tourism projects have recently obtained worldwide recognition by receiving the 2020 Skal International Sustainable Tourism Award.
The reserve is open during Level 1 lock down and have implemented various safety and hygiene policies and protocols which have been certified and accepted by the World Travel and Tourism Council, as well as the Tourism Business Council of South Africa.
South Africans travelling locally during this December holiday season are invited to make use of the 30% OFF ALL SAFARIS offer and join the team – just under two hours from Cape Town – to see the new baby rhino – and enjoy a relaxing outdoor safari adventure. Safaris are offered in safari vehicles, or on horseback or on quad bikes.
The reserve offers day trip access or overnight stays and children of all ages are welcome to join their parents on safari. Kids can also be entertained at the Kids Adventure Zone while the adults get to relax at the magnificent spa.
Make sure you add Aquila Private Game Reserve to your December 2020 road trip!