It's Father's Day on the 16th of June and it is time to acknowledge Dad for all he does. At City Sightseeing we have decided to take advantage of the Youth day and make it possible to spoil Dad over the three-day weekend. Treat Dad and take along the kids as well for a day out to remember.
Purchase your special Father's Day 3 FOR 1 ticket online and get a one day Classic bus ticket and a FREE harbour cruise for Dad and 2 kids. You will be encouraged to hop off at any of the over 27 exciting stops with the Hop on Hop off bus. End your day with a unique Harbour cruise that will introduce you to the working areas of the V&A harbour, up close visits with the resident seals and the best views of Table Mountain for the water.
Thanks to our partners La Parada and Tigers Milk, Dad will also receive a voucher to enjoy a free beer on the day of travel!
Redeem your voucher at La Parada at STOP 21 on Constantia Nek or STOP 1 in the Waterfront, or at Tigers Milk at STOP 5 on Long Street or STOP 8 in Camps Bay. This special runs from the 15th to the 17th of June, and is only available online, so book your tickets here!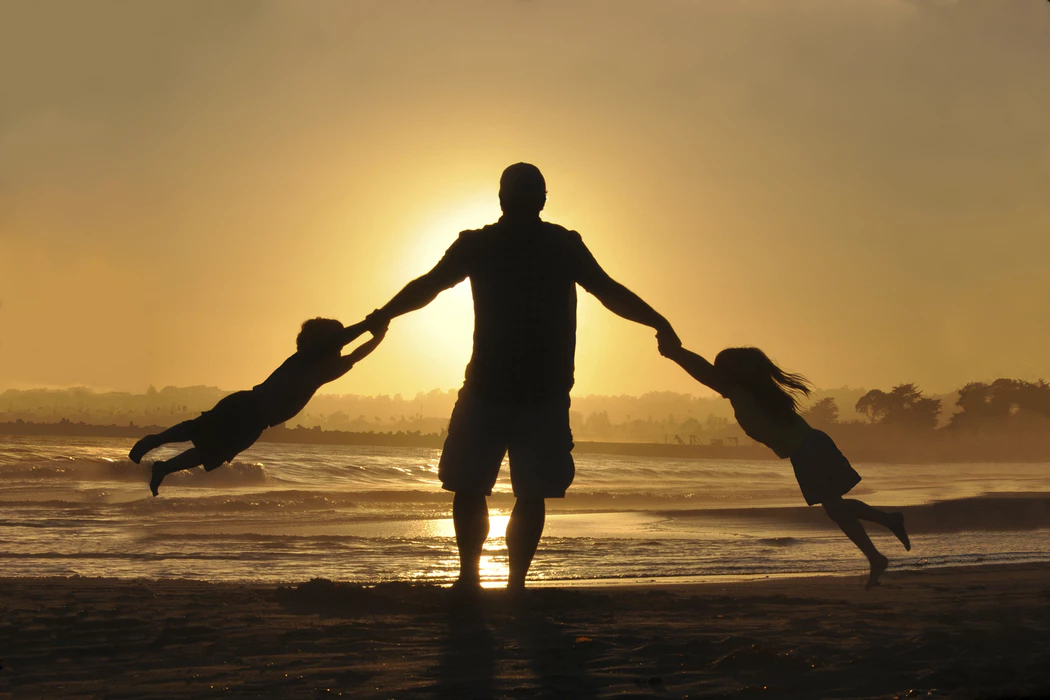 Image: Unsplash.com
All About The 3 FOR 1 Special
This Winter, we are running our annual 3 FOR 1 special! When you purchase 1 adult open top bus ticket, you automatically get two kids tickets for free. Those tickets are valid for between the age of 0-17 years old, and the special runs on weekends, school holidays, and public holidays. It's perfect for Father's Day and paired with the Father's Day Special, it's definitely the perfect time to see the sights.
When you're getting ready for your day out, the standard drill for a day out on in the Mother City applies. Dress in layers, bring refreshment for your trip and keep our City Sightseeing map and timetable on hand so you don't get left in the dark. For certain activities you may need your South African ID, so keep that safe and secure on your person.
Let Dad and his Crew Earn their Sea Legs on the Jolly Roger Pirate Cruise
At the V&A Waterfront, you'll find our City Sightseeing STOP 1 and the main ticket office, but that's not all the harbour has to offer. Head out to the Quay 5 and climb aboard the famous Jolly Roger Pirate ship for a 1-hour cruise on the high seas. Look out for dolphins and seals as you tour the bay, and you'll be delighted to find a cash bar available onboard for drinks and snacks. There's even a live performance done by the crew in their pirate gear for your entertainment.
Tickets are priced at R190 per adult, and R95 for kids under 12 years old. The boat leaves every hour on the hour, from 10 AM to 5 PM.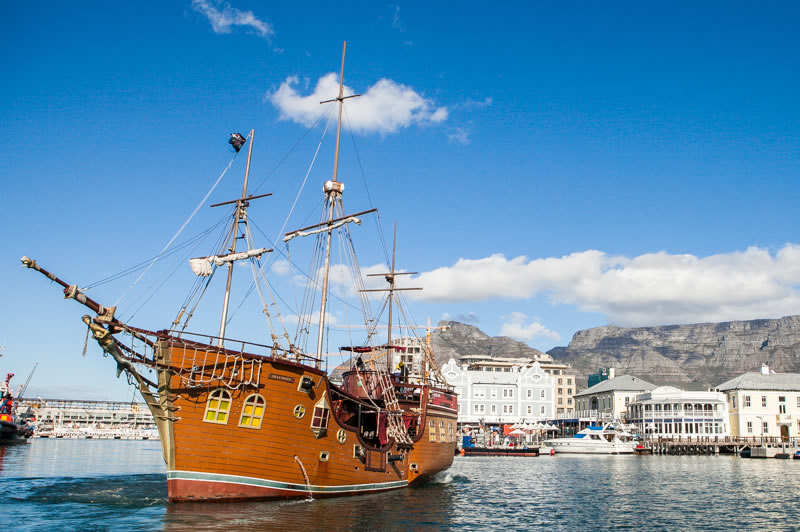 Image source: http://www.yacoobyachts.co.za/ -
Take the Cable Car up Table Mountain this Kidz Season
What's better than 1 Cable Car ticket? 3 Cable Car tickets! This Winter the Table Mountain Aerial Cableway is running their Kidz Season special, where 1 adult cableway ticket gets you two junior tickets free for kids under 18. Pair this with our 3 FOR 1 special and you're bound to have big Father's Day saving. That's more money to spend on spoiling dad! Hop-Off the bus at STOP 7 for the Aerial Cableway.
Tickets cost R290 per adult for a return ticket.
Fun for the Whole Family at Acrobranch and Cape Town Ziplines.
For the adventurous family, we've got just the Father's Day activities for you. Hop-Off the bus at STOP 21 not only for some amazing lunch venues, such as Beau Constantia and La Parada but for Acrobranch and Cape Town Ziplines right next door. Take dad and the kids on an adventure up into the tree for some aerial and canopy activities that will test your endurance, balance, and bravery! It's even safe for the little ones, with kids courses that keep them fairly low to the ground. And then for the even more adventurous, adults and kids over 6 can take the massive zip line, with 7 zip lines taking you over 2.3 Kilometers.
Cape Town Ziplines: The zip line is R580 per person, with a weight limit of 120 Kg. Not safe for pregnant women or anyone with a disability or heart condition.
Acrobranch: The courses range from R140 to R280, with courses available to kids from 3 - 6 years old, ages 7 and up, and 12 years and up. Beginner to Advanced difficulty.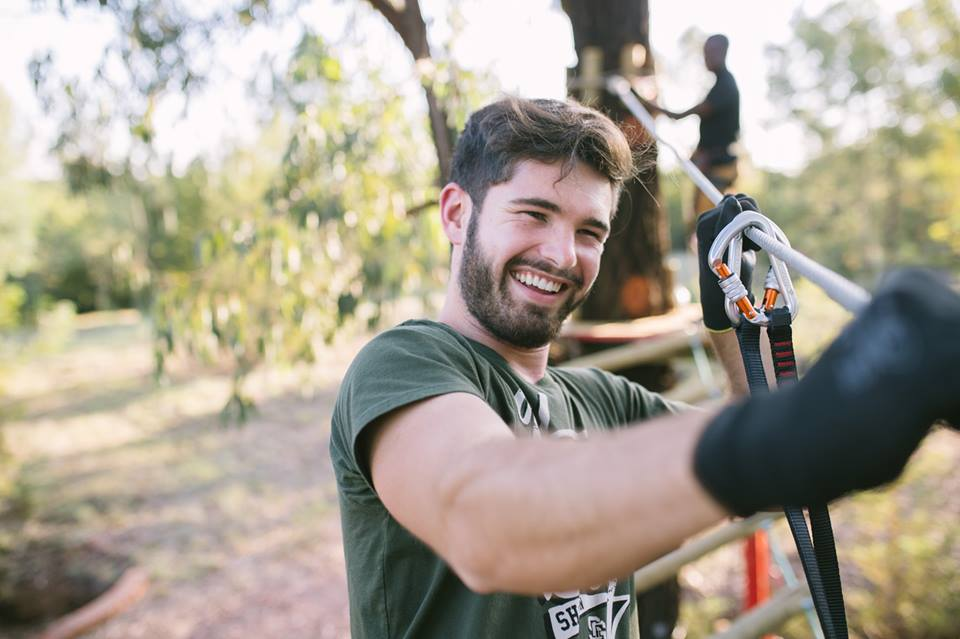 Image Source: Acrobranch
Enjoy the Festivities at the Bay Harbour Market
Who doesn't love good music, great craft beers, and even better food? Hop-Off the bus at STOP 24 at the Hout Bay harbour to get to the Bay Harbour Market. Entrance is free, and you and the whole family can enjoy browsing the stalls of curios and South African arts and crafts before chowing down some of Cape Town's best street food, from massive burgers to waffles covered in ice cream. If dad wants to take it easy this Father's Day, this is a great spot for him to kick back and eat to his heart's content while listening to great live music. There is also a kids area for the little ones to play in.
Entrance is free, and the market is open from 9:30 AM to 4 PM. (Saturday and Sunday, Closed Monday)
Win a Year's Supply of Beer from Tigers Milk
Hop-Off at STOP 5 or STOP 8 for the Father's Day special at Tigers Milk, where all dads will get a free Tigers Milk Lager when they arrive. But that's not all. Dig deep to find your cringiest, funniest, most lame dad story you can muster, and the dad with the best lame dad story will win a year's supply of beer! It's also a brilliant way to gather around the table with great food and drinks, reminiscing about the good old days.
Don't forget to redeem your free beer voucher at any of the Tiger's Milk branches or at La Parada!
Image Source: Tigers Milk
Join us this Father's Day for a day of family fun and sightseeing
Book your tickets online or at our head ticket offices at STOP 1 to take part in a sightseeing adventure across Cape Town you won't soon forget. Enjoy our kids-friendly 3 FOR 1 Father's Day special to put the money where it counts from the 15th to the 17th of June, and we hope dad enjoys our exclusive Father's Day promotion and free beer on his special day.