Fall in Cape Town is a wonderful season, where the days are never too hot or too cold, making it a perfect time to spend the hours outdoors, as you enjoy a picnic with spiced lattes and cakes. Pull up a blanket over the fallen leaves that dot the park of your choice and sit back to enjoy one of the best Autumn picnic spots in the Mother City. Many of these parks are along the City Sightseeing bus routes, so hop-on our Red Bus to visit these picturesque parks with us.
Image Source: City Sightseeing
Even if the season is on the cooler side, the sun is still out to play a lot of the time! And one of the biggest misconceptions is that you can't get sunburnt on an overcast day. So always put a layer of sunblock on exposed skin before you go out. Pack a blanket, snacks, some reading material, and an extra layer of clothing to keep warm with just in case.
The Company Gardens - Free
Located in the heart of Cape Town is the lush Company Gardens, just a short walk away from the City Sightseeing Long Street office, Stop 5. The gardens are an oasis of trees, herbs and flowers, with immaculate green lawns and cobbled pathways lined with some of the Mother City's famous statues. Pull up a blanket and settle down to an afternoon of feeding the garden's colony of friendly squirrels and enjoying the fresh air.
The Company Gardens has many great picnic spots, as well as a restaurant to grab a bite to eat if you didn't bring food with you. There are also a number of galleries and museums located within and around the gardens to enjoy before or after your picnic.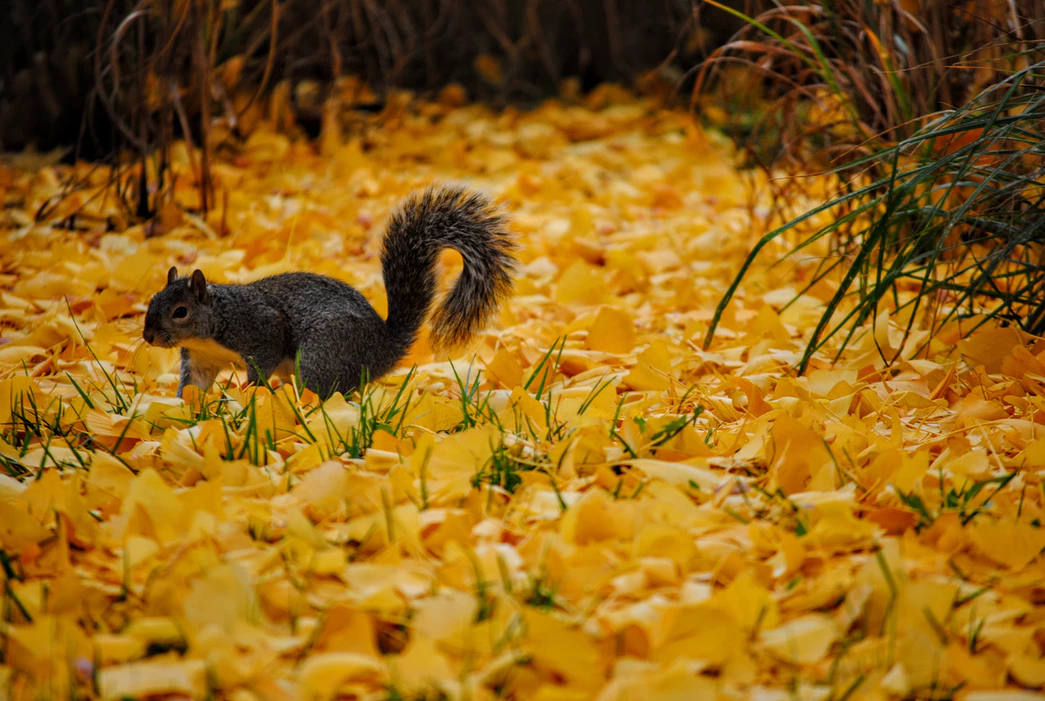 Image Source: Unsplash.com
De Waal Park - Free
This park is just a short walk away from the City Sightseeing Stop 15, the Mount Nelson Hotel. De Waal park has sprawling lawns, a collection of towering trees, and many fountains and statues. It's renowned for being a dog-friendly park, so if you pull up your blanket here you can watch happy dogs running free in the park and playing in fountains. There are also picnic tables readily available, and the mountain overhead makes an impressive backdrop for this park.
There's also a play park for kids, as well as clean toilets, but be sure to bring your own toilet paper or tissues as that may not be supplied.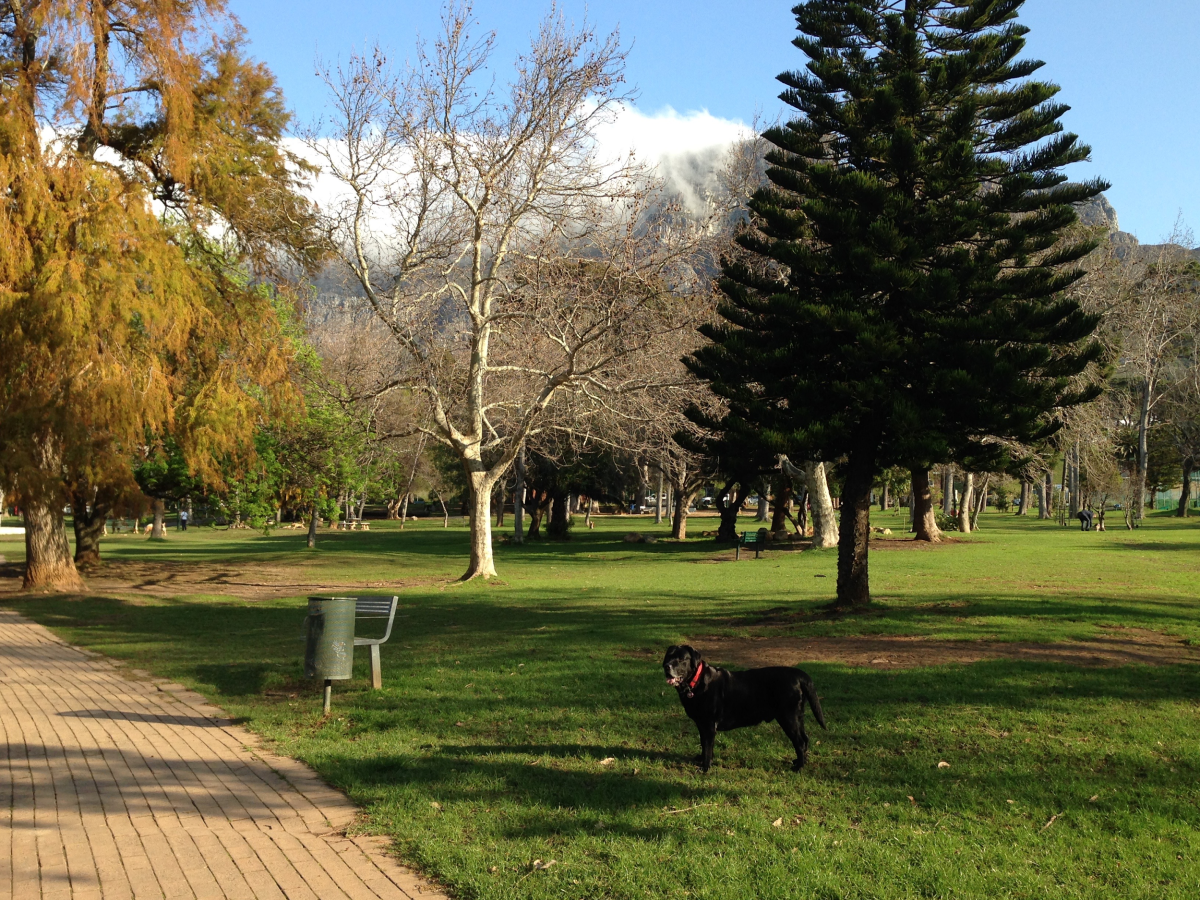 Image Source: De Waal Park
Arderne Gardens - Free
The Arderne Gardens is a collection of noninvasive trees, plants and flowers from all around the world, creating a garden oasis with Japanese ponds, colossal trees and secret pathways. The Arderne Gardens are densely packed with vegetation, making it a romantic, whimsical setting for a picnic. The park often has wedding shoots, particularly on weekends, so it's best to pay it a visit during the week.
The Arderne Gardens are located in Claremont, a short drive from Newlands and Kirstenbosch, which leads us into our next selection of parks.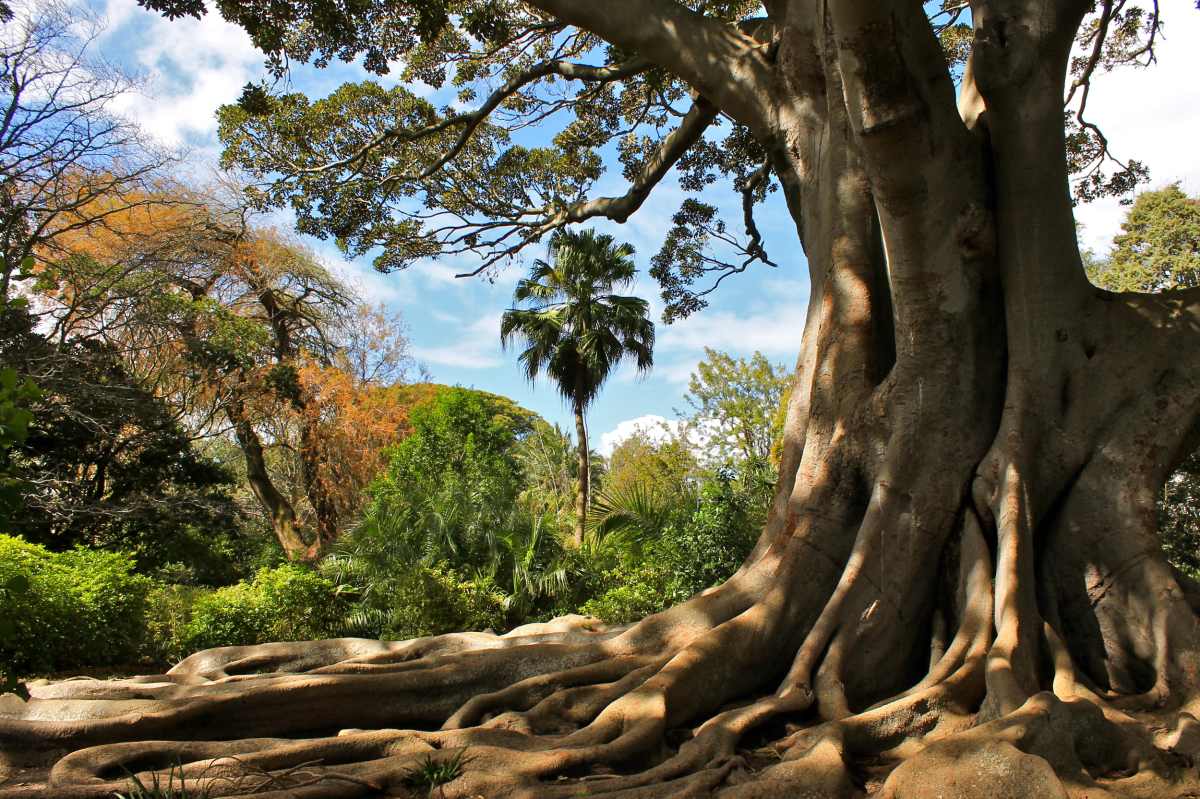 Image Source: ardernegardens.org
Newlands Forest - Free - R25
Newlands Forest is one of our favourites. This idyllic forest is perfect for hikes, walks and picnics, with designated picnic and braai areas dotted amongst the trees and in alcoves beside the streams. Autumn is a great time in Newlands Forest, where the fallen leaves litter the paths and wild mushrooms peak up amongst them. The fynbos also blooms in the Autumn, adding more colour to the forest. Newlands' hiking paths can lead all the way up into the mountain, but they also give access to the contour path that will take you to Kirstenbosch Botanical Gardens, at City Sightseeing's Stop 20.
You can picnic anywhere in Newlands Forest, but if you want access to the braai and designated picnic benches you have to pay R25 per person for entrance. Well worth it for the ideal braai spot!I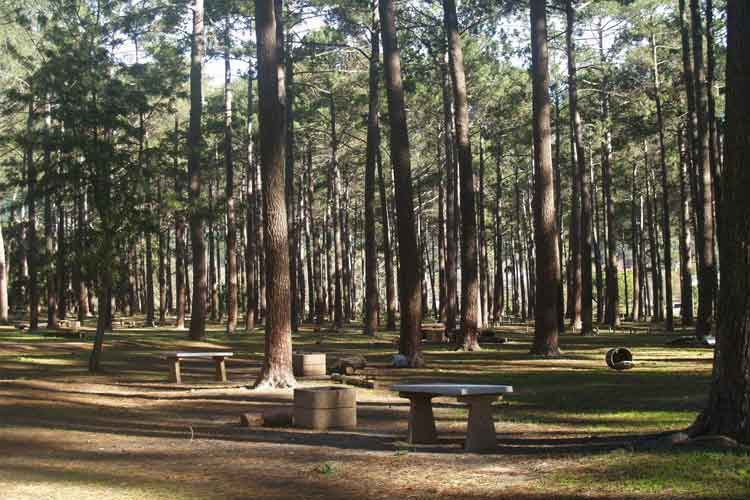 Image Source: Insideguide
Kirstenbosch Botanical Gardens - R70
Hop off the Red bus at City Sightseeing's Stop 20 to visit the breathtaking Kirstenbosch Botanical Gardens. The rolling lawns amongst the flowers is a picturesque spot for a picnic, and with Autumn in full swing the fynbos will be in full bloom, spreading their citrusy scent throughout the garden.
And if you didn't bring a picnic along you can order lunch to go or sit in at the MOYO restaurant or at the Kirstenbosch Tea Room, where you can actually order a picnic lunch and blanket prepared for you. R250 for the picnic, R30 for the rentable blanket. All picnic baskets come with a sandwich, salad, dessert and drink.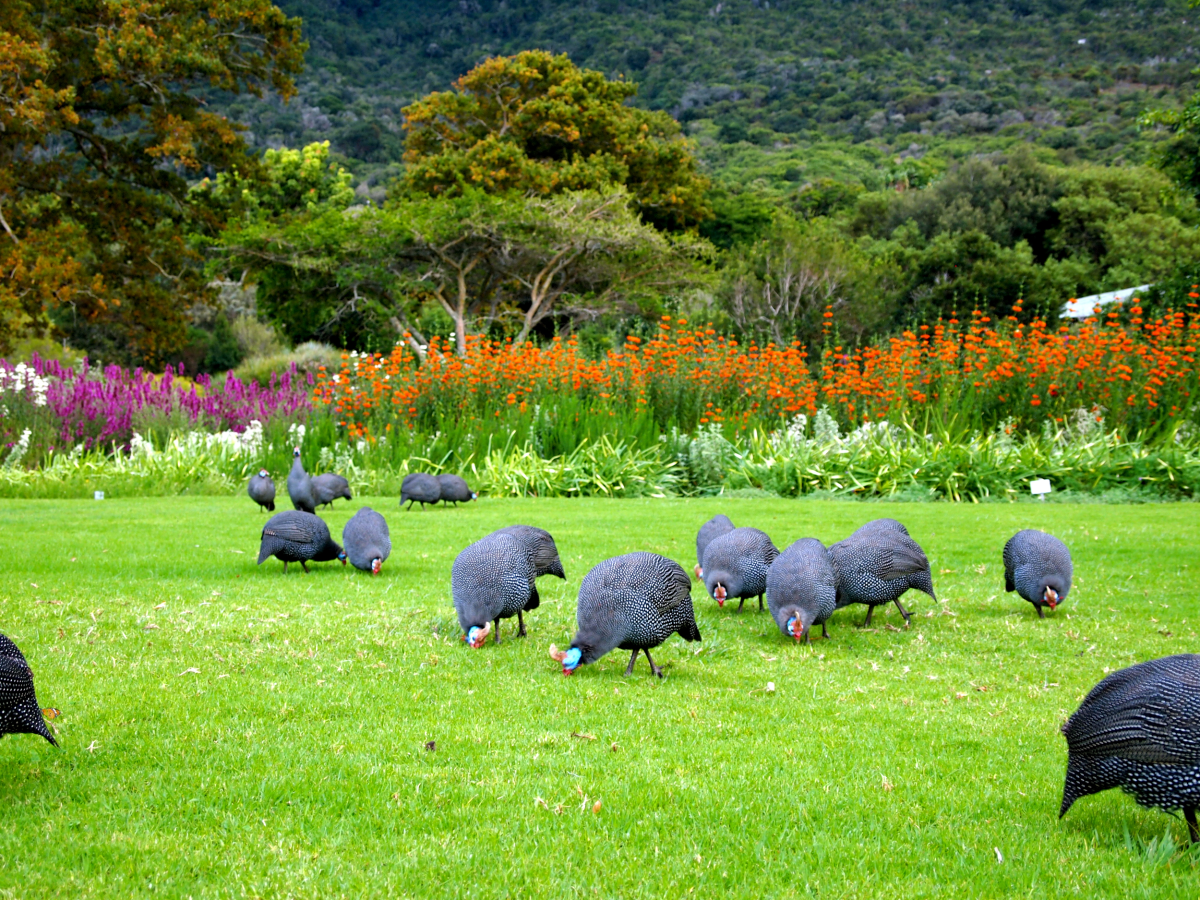 [Image Source: Travel Spirit] - https://travelspirit333.files.wordpress.com/2012/05/p1013101.jpg
Enjoy a breath of fresh Fall air with City Sightseeing in Cape Town's Parks
Buy your hop-on-hop-off City Sightseeing ticket online or at one of our head ticket offices to embark on a sightseeing adventure around Cape Town. And remember our 3 for 1 special; one adult ticket gives you two kids tickets free, making it the perfect way to take the kids out on the town. Enjoy the beautiful sights and sounds of our great city, and feel free to pack or order a picnic lunch so you can taste it too. We're blessed with many great parks and nature reserves, and Autumn is the best time to enjoy them.