There's an incredible array of things to see and do in Cape Town, and the City Sightseeing bus will take you there! Exploring the Mother City is a breeze as you hop-on and hop-off the Red Bus, and make your trip even easier with one of our City Passes, the key to unlocking Cape Town for your unhindered exploration.
The City Passes give you unlimited access to the Red Buses for the duration of your pass, as well as free access to a number of attractions based on what package you choose. Skip the queues and guarantee your place at your favourite attractions, saving you time and saving you money.
Below are just some of the top cape town attractions you can visit with your City Pass.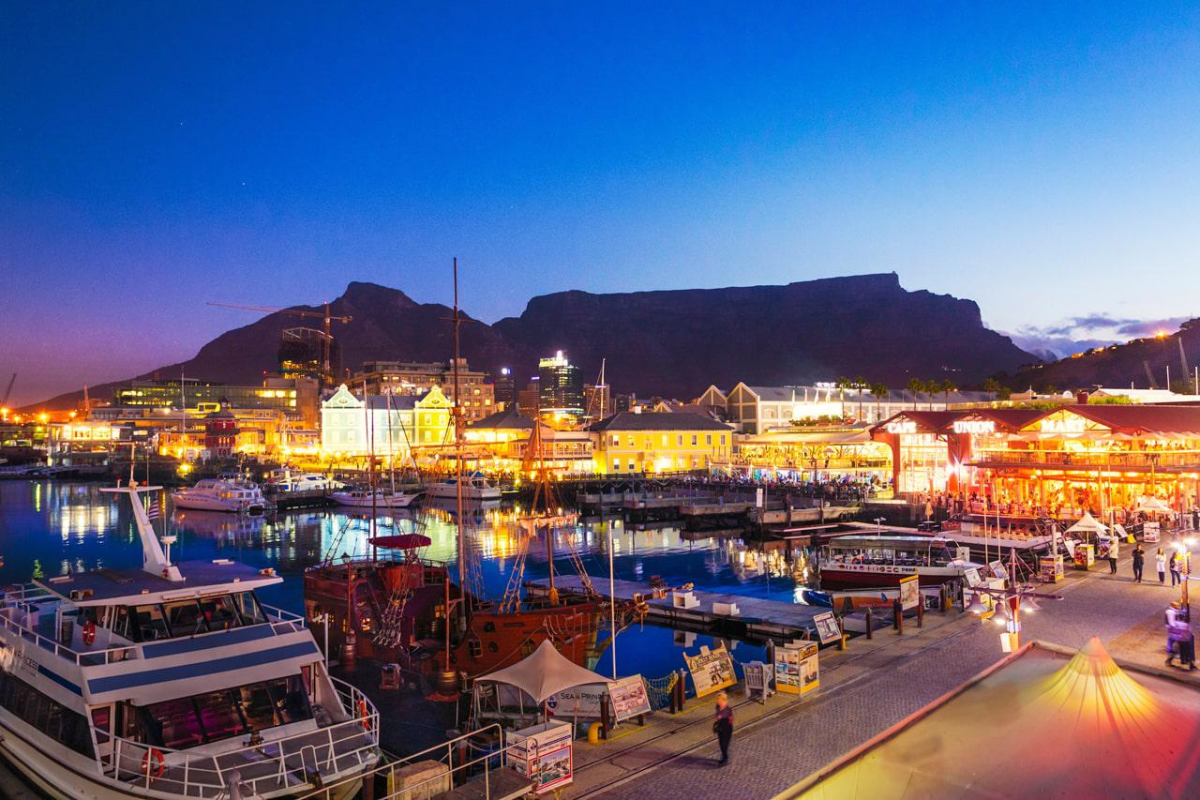 [Image Source: Cape Town Tourism]
Get unlimited access to the City Sightseeing Buses and Cruises
With your City Pass, you can ride the bus as much as you like. Not only is it an excellent way to get to your attractions, but it's fun and informative as well! Hop on the Canal Cruise, Harbour Cruise, Sunset Bus or Topless Peninsula bus tours to enjoy the sights and sounds of Cape Town.
Check out the timetable to plan your day effectively, and make sure you arrive at the pickup point 10 minutes before departure! Here is the Route Map, to find the stops and attractions.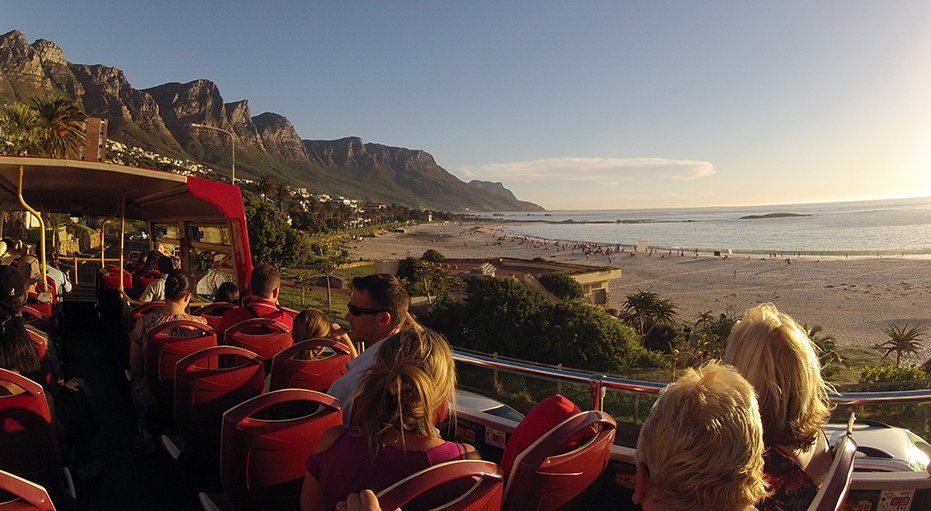 [Image Source: City Sightseeing]
See Cape Town from the Famous Table Top with The Table Mountain Aerial Cableway
Hop off the Red bus to take the cable car up to the top of Table Mountain, one of the 7 Natural Wonders of the World. The summit offers uninterrupted panoramic views of Cape Town, the Harbor, and the Atlantic seaboard. There's plenty of hiking and walking opportunities, as well as an abseiling spot, a gift shop for souvenirs, and a cafe!
The first car goes up at 8:00 AM and the last car comes down at 9:30 PM. Be sure to bring some warm clothes for in case it gets chilly, and wear plenty of sunblock and a cap!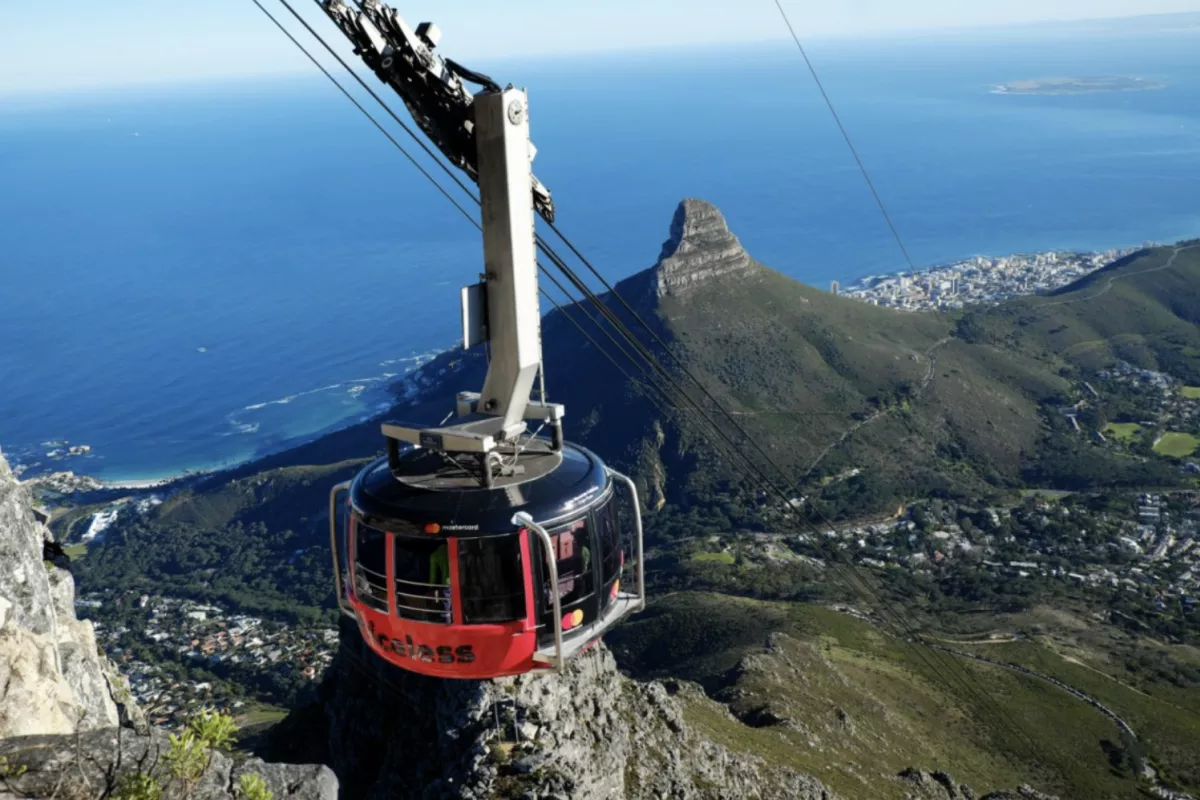 [Image Source: Table Mountain Cable Way]
Take a walk through the beautiful Kirstenbosch Botanical Gardens
The Kirstenbosch Gardens is one of Cape Town's pride and joys, With hundreds of native plant species calling the gardens home. There are breathtaking views and hiking opportunities, as well as sprawling lawns to lounge on.
The garden is open every day from 8:00 AM to 7:00 PM. There are cafes offering picnics and lunches. Kirstenbosch also hosts a number of Summer Concerts every Sunday, so don't hesitate to book your tickets to an evening of fun and music.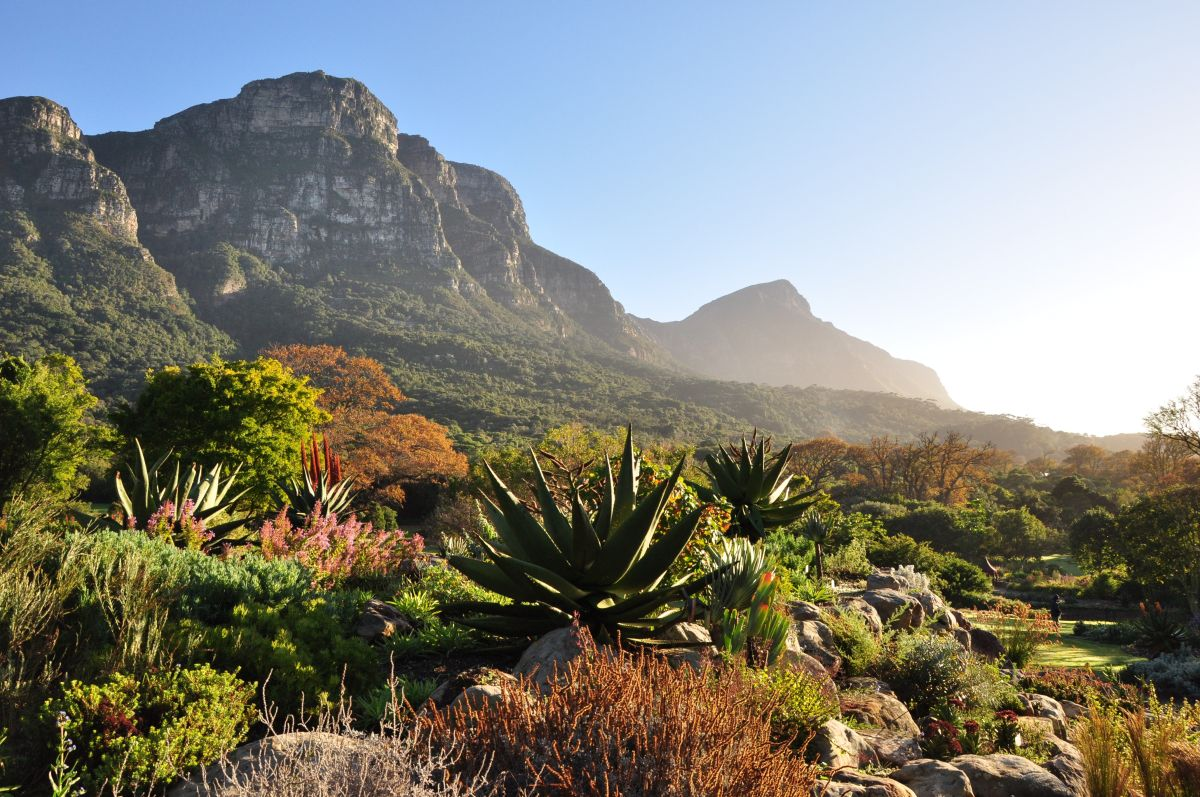 [Image Source: City Sightseeing]
Take a stunning cruise in the bay with the Waterfront Charters Sunset Champagne Cruise
Take in Cape Town's iconic sunset aboard the Esperance, enjoying the stunning views of the Atlantic Seaboard and Table Mountain over a glass of bubbly. Launched from the V&A Waterfront, the cruise is family friendly, with a cash bar available for other beverages and refreshments.
During November, December and January cruises depart at 7:00 PM, with the sun setting at 7:30 PM. Times vary depending on the season. It's essential to bring an extra layer of warm clothing, as it can get chilly on the water.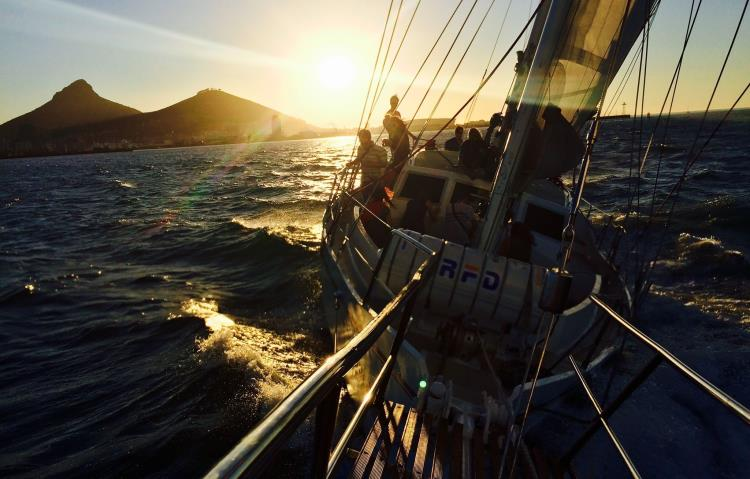 [Image Source: Waterfront Charters]
Enjoy some of South Africa's famous wines on the Groot Constantia Wine Tasting Tour
Take a leisurely City Sightseeing bus trip to South Africa's most historic wine estate for a full tour of the museum, the historical wine cellar, and the stunning estate. Guests get to enjoy a number of famous wines and dishes, all the while learning all about the estate and wine-making process.
Be sure to bring your camera and plenty of sunscreen.
You can reach the estate by taking the Mini Peninsula Red bus to Stop 21: the Constantia Nek Wine Stop. From there you change over to the Wine Tour bus. See the tour times on the Timetable.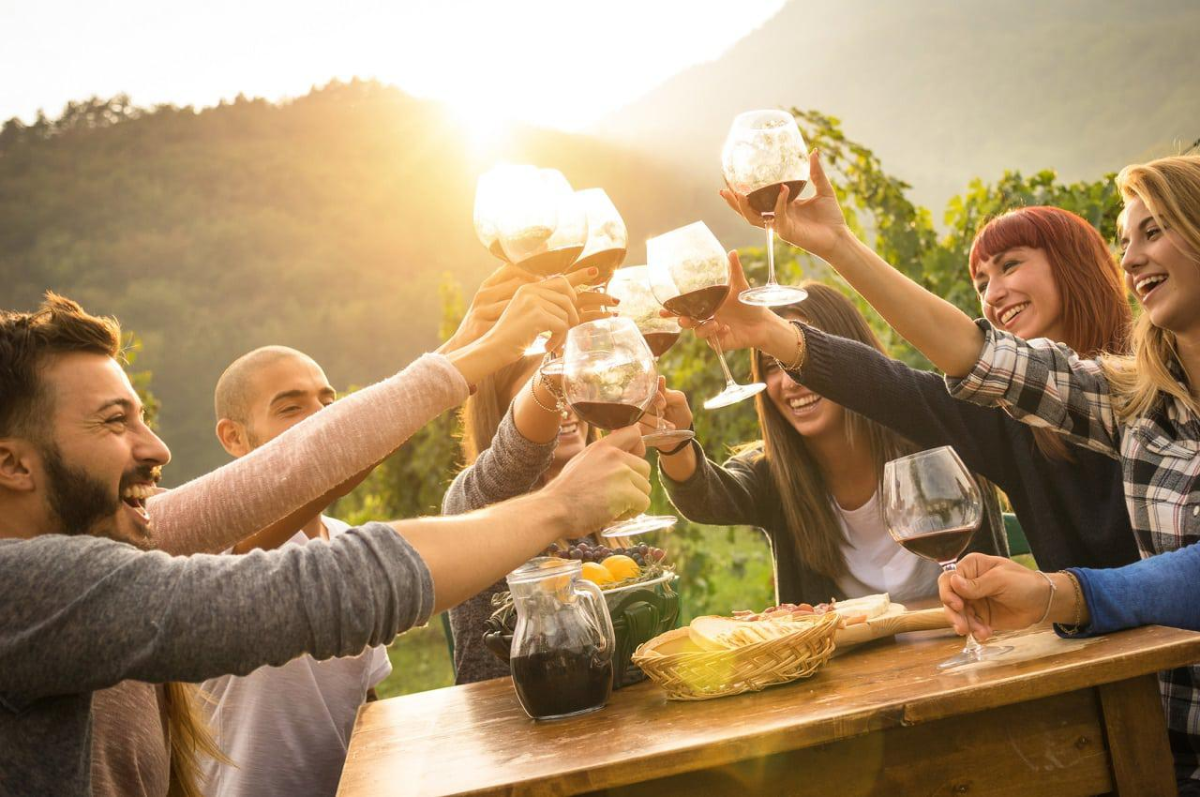 [Image Source: Cape Town Tourism] - https://www.capetown.travel/wp-content/uploads/2016/08/Friends-toasting-each-other-with-wine-at-party-outdoors-1.jpg
Take to the Skies with Cape Town Helicopters: Hopper Scenic Flight Tour
At the V&A Waterfront, you can board one of the helicopters for a truly memorable experience. Fly along the Atlantic Coast passing the famous beaches of Clifton, Camps Bay, the Towering Twelve Apostles and the City Bowl below Table Mountain. Your pilot will provide live commentary and passengers will receive a complimentary in-flight video package.
This is a premium experience you can get on our Premium Unlimited Pass, that allows for one premium experience and unlimited access to all attractions. First flights take off at 8:30 AM, last flights take off at 5:00 PM.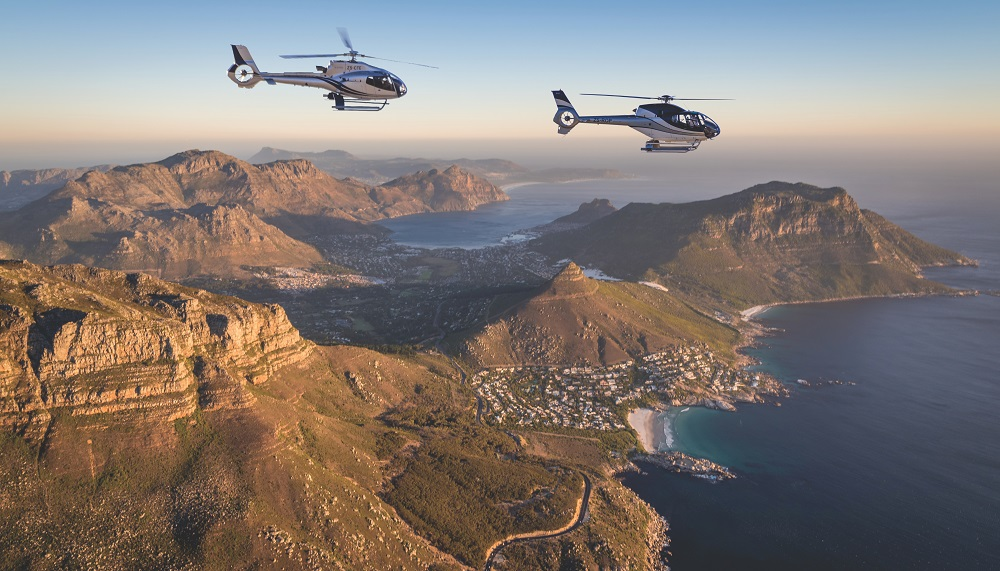 [Image Source: City Sightseeing] - https://res.cloudinary.com/hynomj8e0/image/upload/ttjsg7tndpbhbtzud2vn.jpg
Get right up close to one of the world's deadliest predators with a Great White Shark Tour
Take an ocean safari out on our waters to find South Africa's Great White Sharks, along with their smaller shark cousins that roam our coastlines. Not only will you get to view these magnificent creatures from above, but the brave can get face to face with these apex predators while cage diving!
Your experienced guides will keep you safe at all times, and teach guests about Cape Town's bountiful aquatic life. You may also get the opportunity to see other creatures such as Southern Right Whales, Cape Fur Seals, and dolphins!
The tours start as early as 7:00 AM, with a shuttle collecting you to take you to the boat. Bring sunblock, a warm jacket, sunglasses and a cap!
This is one of the premium experiences on offer with the Premium Unlimited Pass, so be sure to book your spot on the boat, or in the cage, well in advance.
[Image Source: Apex Predators Site] - https://www.apexpredators.com/system/blog_articles/main_images/000/000/289/large/_MG_8962.jpg?1465992280
With so many fantastic attractions on offer, City Sightseeing's City Passes are the best way to unlock Cape Town. Purchase your pass of choice from us to gain instant access to all the attractions and experiences you'll love.
To find out more about our passes feel free to contact us