December 2021
It's finally time to bid farewell to 2021 and welcome 2022. We understand that this isn't your typical New Year's Eve as restaurants and venues will be closing earlier. This NYE, there will be no large indoor parties, but rather smaller experiences and outdoor festivities. They've been replaced by some fantastic selections that properly capture the spirit of New Year's Eve 2020/2021. But there's no reason to stop us all from celebrating the New Year.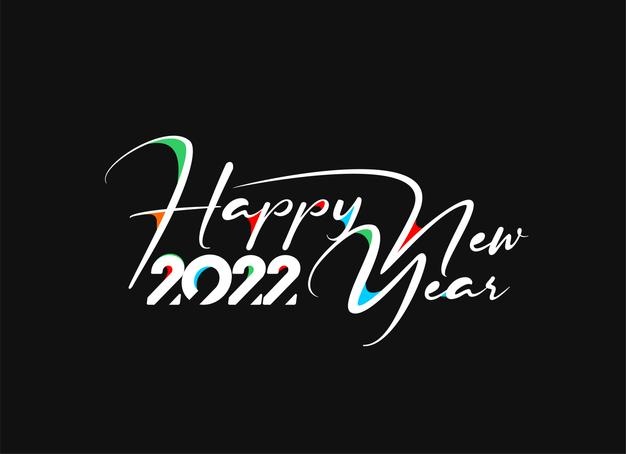 Celebrate the New Year in the Mother City with the Rainbow Nation
Spend the last day of 2021 or the first day of 2022 with City Sightseeing
We are renowned as the Official City tour on our famous Red Double Decker Hop-on, Hop-off Bus, Day Tours to Cape Point and the Wine Country, Cruises and so much more. With so much to offer, special prices, packages and more be sure to visit our website to check out all our offers.
Parties and Superb Celebrations
· Nice Gatsby New Year's Eve on the Grand Pavilion (Sea Point)
This fantastic Gatsby-inspired celebration will transport you back to the Roaring Twenties. The Grand Pavilion invites friends to share an exciting night of dining, dancing, and exaggerated fun, à la Great Gatsby! Before savouring a night of magic, don your best glittering shift dresses, clothes and suits and indulge in some MCC bubbles on arrival. Included on the evening is:
A welcome drink on arrival (glass of Idun MCC)
4-course meal
Festive décor
Gatsby dancers and amazing DJ's
· Corona – Chasing Sunsets at Grand Africa Café and Seashore (Granger Bay|Waterfront)
Prepare to soak up the sun as it sets in 2021 while listening to some incredible live music at the beach-chic Grand Africa Café. Goldfish and Visitors are sure to keep the good feelings going, while Grand Africa Café is the perfect summertime setting, on the beach, for food and drinks.
Hotel Celebrations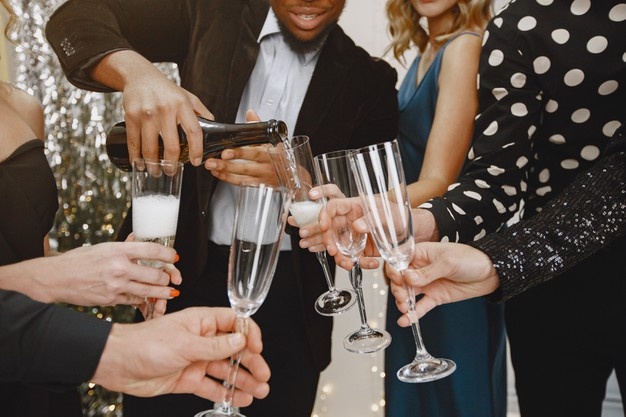 Happy New Year in Style at a Luxury Hotel
For a spoil, treat and a touch of luxurious style, we suggest one of the following hotels:
· Foyer Lounge and Mint Restaurant Buffet Menu at Taj Cape City (City Centre)
Leave 2021 behind, and enjoy a night of luxury and indulgence at the oh-so-elegant Taj Cape City. The Foyer Lounge and Mint Restaurant offer a night of fine company and food to visitors. The buffet-style menu includes freshly baked bread, spreads, and dips; salads and antipasti; a carvery; a range of delectable main courses, as well as some sweet treats! A glass of L'Ormarins Brut Classique and a live pianist will help to set the tone for an unforgettable evening.
· Harald's Bar & Terrace at Park Inn by Radisson Cape Town (Foreshore)
A once-in-a-lifetime New Year's Eve party. Allow Harald's Bar & Terrace to make your New Year's Eve one to remember with this year's "Ultimate Lockdown Lockout" New Year's Eve Celebration. Harald's Bar & Terrace is the place to go to relax and enjoy the breath-taking unobstructed views of Table Mountain and the City while sipping your favourite drink and listening to fantastic beats as we bid farewell to 2021 and greet 2022 with open arms.
Restaurant Experiences in the V&A Waterfront
Send off the year with some of the favourite restaurants on the Waterfront.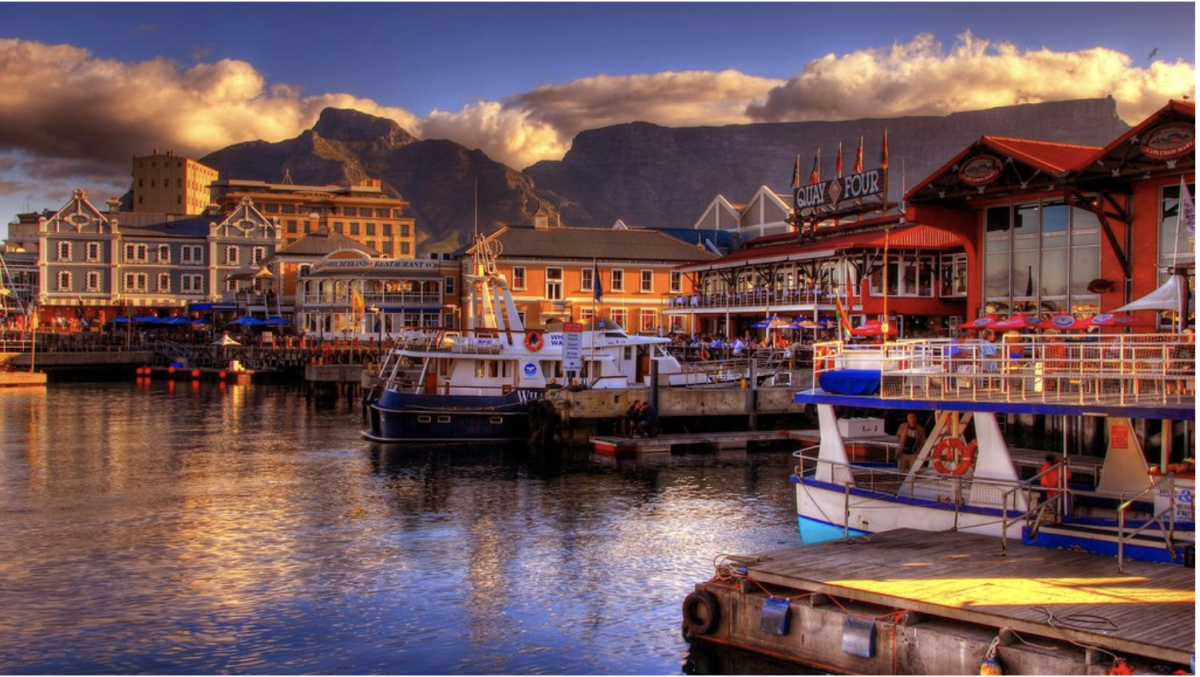 Send off the New Year at V&A Waterfront
· Quay Four
This New Year's Eve, spend it on the Waterfront, celebrating everything you've accomplished in the previous year and ushering in the year 2022. Quay Four is hosting a New Year's Eve event with an a la carte meal, plenty of cocktails, and live music. The entry fee is R150 and the meal and drinks are for your account.
· Ferryman's - Celebrate the Irish way!
Join us at the V&A's oldest Irish pub to toast the New Year with all of your favourite Ferryman's specialities. Drinks will be plentiful, and you'll be entertained by live music to keep the party going late into the night.
· Sevruga:
A delicious 4-course meal including a glass of Graham Beck Sparkling wine (on arrival) completes the amazing offer at Sevruga this year. Included is a fantastic performance by a violin solo artist.
· Life Grand Café
Life Grand Cafe is hosting a New Year's Eve celebration with superb cuisine and sophisticated cocktails in a gorgeous setting overlooking the ocean. Feast platters and drinks; containing a welcome drink and Bottle of Veuve Clicquot per couple. Their delicious menu includes the likes of Char-Grilled giant Tiger Prawns, 60 Day Dry Aged Organic marbled grain-fed beef ribeye, Crispy Crab, Smashed Pavlova Meringue shell to name but a few.
COVID-19 Information:
We also wanted to share information from our partners at Cape Town Travel | I love Cape Town:
Before we dive in, just a reminder that South Africa is currently on Lockdown Level 1. This means the following rules and restrictions apply:
Non-essential venues, such as restaurants and bars (whether indoors or outdoors), must close by 23:00 pm;
While alcohol is permitted for sale in licensed establishments – no alcohol may be sold after 23:00 pm
Curfew is in place from 12:00 am – 04:00 am.
Masks are compulsory in all public spaces. Failure to wear a mask is considered a criminal offence
Everyone must follow social distancing protocols and maintain a distance of 1.5 metres at all times
Restaurants and bars are subject to a maximum of 750 people or less for indoor venues and 2000 people or less for outdoor venues;
If a venue is too small to hold either 750 people (indoors) or 2000 (outdoors), then only a maximum 50% of the venue may be full.
Under Level 1, nightclubs are closed to the public.
For more information on the latest lockdown levels and restrictions, please see: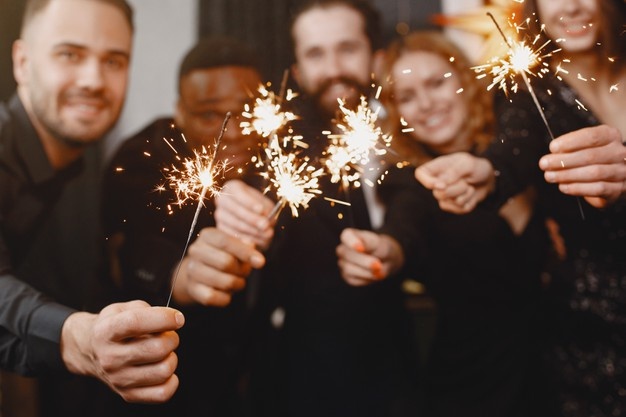 Into 2022 we go!
Time to book in advance and tickets are selling fast. Let's celebrate the year that 2021 was, and welcome 2022 with welcome arms. Happy New Year one and all.