21 May 2021
The City of Cape Town developed the Responsible Tourism Frontline Project in collaboration with the City's Destination Marketing Organisation, Cape Town Tourism. This initiative aims to reward our frontline healthcare workers and stimulate Cape Town's tourism economy. Read more below:
Every crisis has its heroes, and at the function held at the Kasselsvlei Community Health Centre today, there was an opportunity to thank our brave healthcare workers in person.
'The pandemic has highlighted that the care our essential services and healthcare workers provide is immeasurable. Since March 2020 our dedicated healthcare workers have been on the forefront, taking care of us, and most of them will continue to spend time away from their families and loved ones. Today we want to show our gratitude by treating them with some time out with their loved ones at some of Cape Town's top attractions,' said the City's Executive Mayor, Dan Plato.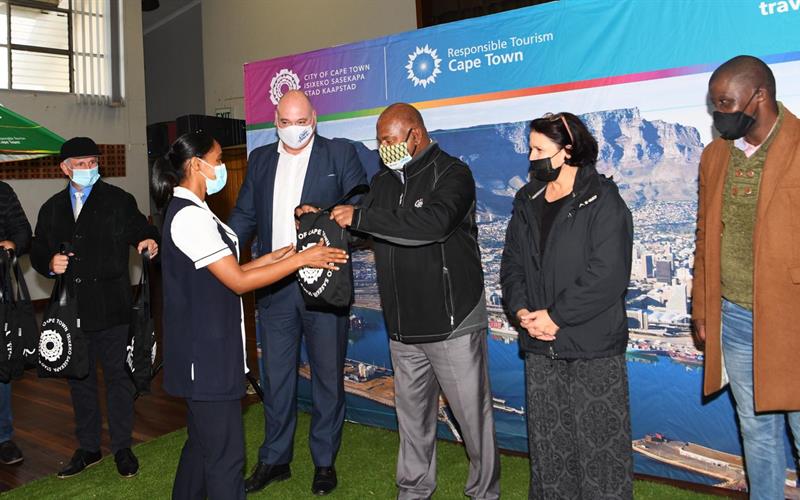 .
'The Economic Opportunities and Asset Management portfolio, which includes Tourism, has together with Cape Town Tourism, prepared approximately 2 000 gift bags, including pampering products and exciting handpicked experiences. These chosen experiences are aimed at treating the City's staff to Cape Town's amazing tourism offering. This affords them an opportunity to enjoy the time, while creating greater awareness of the tourism sector and the various products on offer to stimulate future visitor demand. We need tourism to work and thrive to keep on supporting businesses and creating employment opportunities,' said Alderman James Vos, Mayoral Committee Member for Economic Opportunities and Asset Management.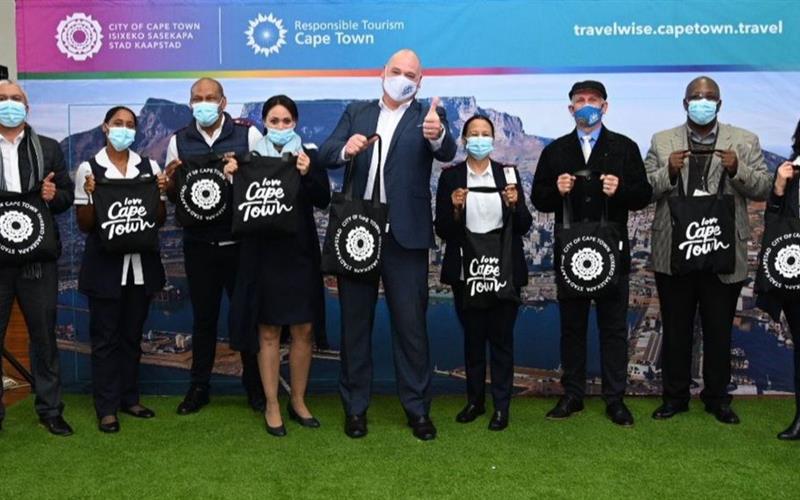 .
'It is well-known that the tourism industry has scraped through last year and continues to struggle as the global pandemic is still with us. As a united and supportive sector, we have had to work tirelessly to ensure we are able to bounce back. We want our healthcare workers to know how thankful we are for all they have done and are still doing, which is why we are thrilled to partner with the City of Cape Town on this campaign. We are delighted that even in the smallest ways, we are able to show our appreciation to our healthcare heroes and help give them some much needed downtime. iKapa Healthcare Heroes, we thank you, enkhosi kakhulu, siyabonga, shukran, baie dankie!' said Enver Duminy CEO of Cape Town Tourism.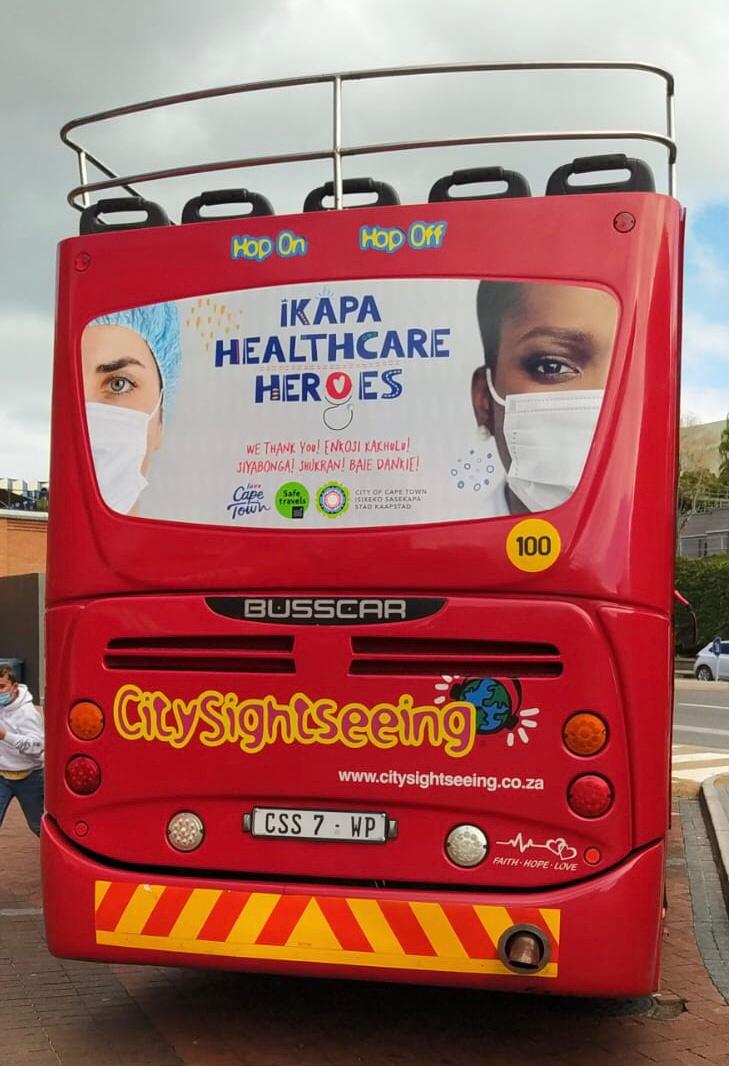 .
The Economic Opportunities and Asset Management Directorate has worked closely with the City's Health Department to identify various hospitals and clinics where the gift bags will be delivered to staff during May and June.
Published by:City of Cape Town, Media Office