July 2022
Ready to Pay it Forward this Mandela Day?South Africans will be doing their part for Nelson Mandela International Day (Mandela Day) on 18 July and contributing 67 minutes of their time to community service in a bid to give back to society.
We at City Sightseeing, will be doing our bit by offering an innovative giveaway that allows you to pay it forward in true "Madiba style".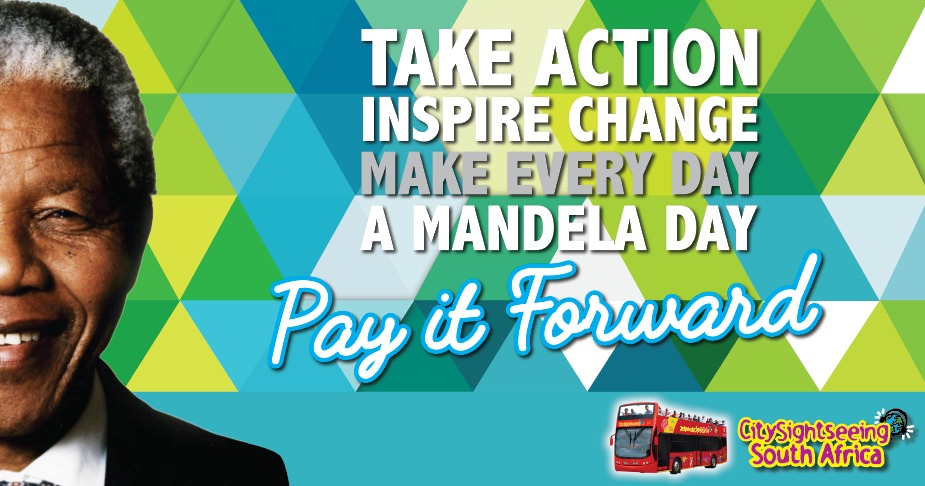 .
Nominate your local hero and 20 winners will be treated to a day out on the Red Bus.
The platform is now open.... so here is your chance to nominate that special friend who deserves a treat or the family down the road who have not been on a holiday in years or the health professional who worked tirelessly during COVID to keep us all safe.
Let us know who they are and why you feel they are deserving.
Nominate your hero and they will stand a chance to win a set of tickets to hop on the Red Bus.Nominations close at 18h00 on the 18 July and the winning 20 nominees will be announced on the 31 July 2022.