October 2021
Halloween magic is coming to the Mother Town this October. The Night on the Square team in partnership with the City of Cape Town is inviting you for a night of family-friendly fun at the iconic Green Market Square.
There will be face painting, henna tattoos, sweets, crafts and not forgetting tasty treats at some of the city's most popular food trucks. But this is no ordinary market. Bring along your silly and creative side by wearing a fearsome costume and stand a chance to win a mystery prize.
But that's not all. You will get to dance to the beat of Anneli Kamfar or follow the sensuous moves of the belly dancers.
The Night on the Square market is sponsored by the City of Cape Town as part of its economic rejuvenation of the CBD.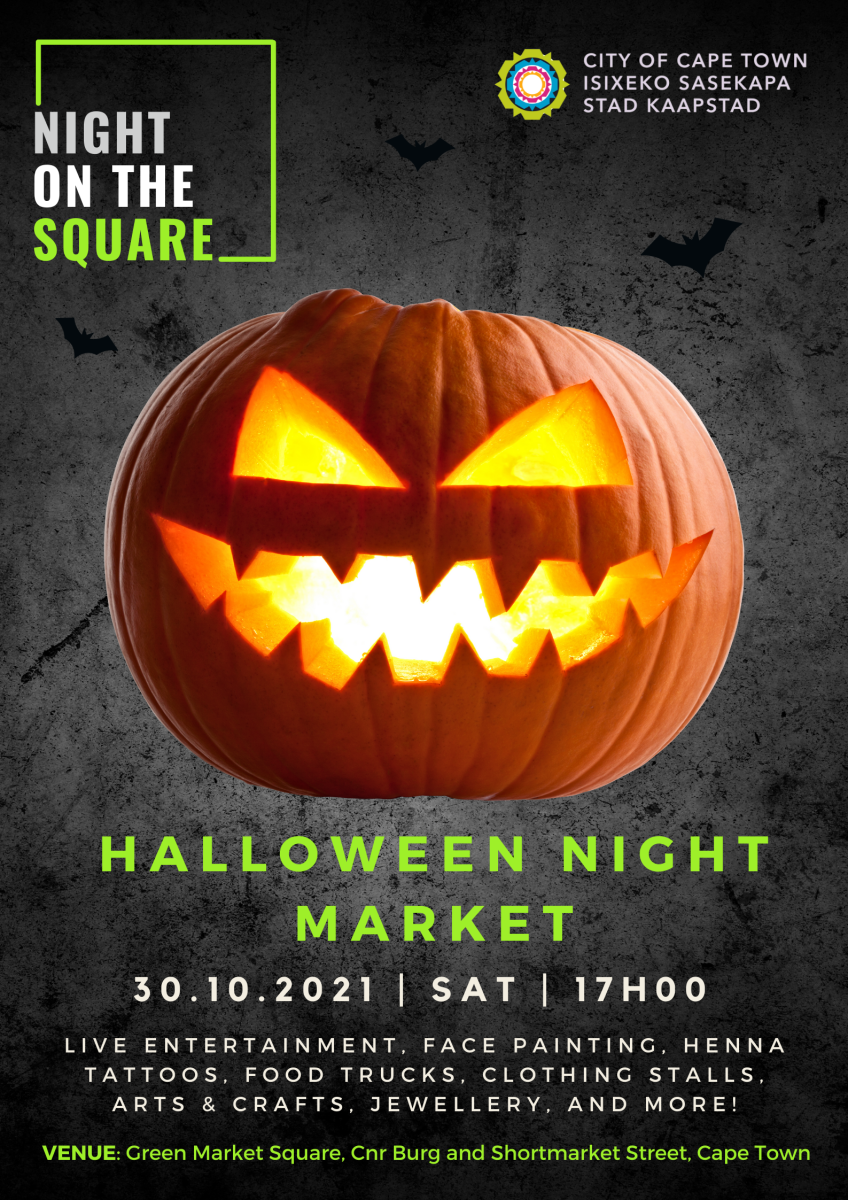 .
"The first edition of Night on the Square rejuvenated business within the vicinity of Green Market Square. With the reopening of UK travel to South Africa, we're hoping that the second market will help attract tourists to not only the CBD, but to other entertainment offerings within the city."
As a business owner myself, I have witnessed the devastating impact of the lockdown on peoples' livelihoods. So, this initiative is certainly reviving hope that we can recover," Baran Kalay, the Night on the Square Director.
Venue: Green Market Square, Cape Town Date: Saturday, 30 October 2021 Time: 5pm until 11pm
Issued by
Fatima Seedat (Night on the Square Operations Manager) Tel: 071 504 7936 (Available on WhatsApp) Email: fseedat611@gmail.com