September 2021
Are you looking for ideas on where to go and what to do with a full week of school holidays? Not to worry, we've done some research to help you keep the kids entertained and enjoy a mini STAYCATION in Cape Town. We've even created a list based on the letters of "STAYCATION".
● Soak up the sun on the beach
Cape Town is well known for its beautiful beaches. Hout Bay (located at Stop 24) and its white powdery sands, separate the cliffs of Chapman's Peak from the beauty of the Hout Bay Harbour. Salty Cape waters meet a sandy strip of beach ranging in width from 200m to 400m on the mountainside for nearly a kilometer along the Atlantic Ocean. Boulders Beach in Simons Town is ideal for kids because the cove is protected from currents, wind, and strong waves by massive boulders. Arrive early to secure a nice place and enjoy the sun, sea, and sand while watching the young African Penguins splash around in the water. This beach is also accessible as part of our full-day Peninsula Tour. Camps Bay (located at Stop 8) is a stunning beach where kids can play all day. Beach volleyball, beach bats, and Frisbee keep beachgoers in shape, while mobile vendors keep them hydrated. This beautiful white stretch of the softest sea sand is the ideal stop for a day on the beach.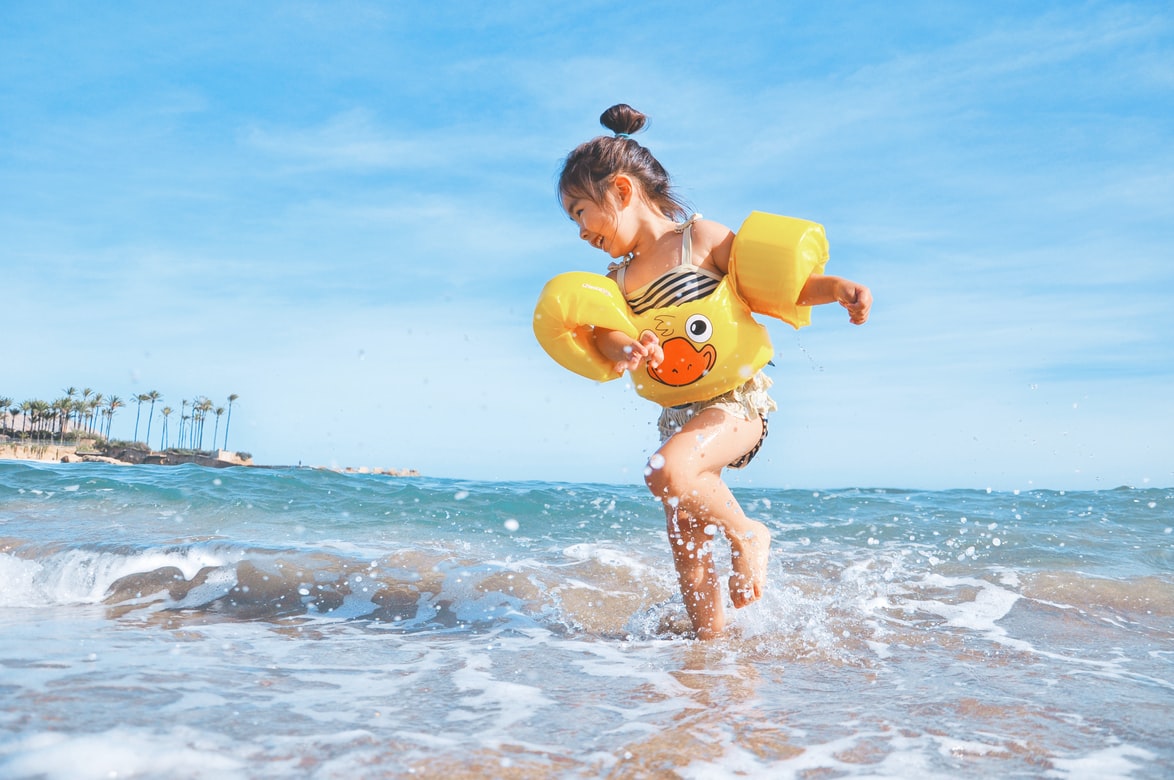 Fun in the sun
● Time on the water on our cruises
Join one of our fantastic cruises if you enjoy being on the water. Spot seals, learn about the history of the Waterfront Harbour and see the Cape Town canals from a unique perspective not available from the road. You have the option of taking either the V&A Waterfront Harbour Cruise or the Canal Cruise. The Harbour Cruise is located at Stop 1 at the V&A Waterfront. And the Canal Cruise embarks at either the Harbour Bridge Hotel (next to the CTICC) or next to the Two Oceans Aquarium.
Alternatively, join a Seal Island Tour in Hout Bay (Stop 24). This is an exciting, child-friendly 40-minute cruise from Hout Bay Harbour to Duiker Island, the Seal Colony, where you can view thousands of wild Cape Fur Seals, close up in their beautiful natural habitat.
● Aquarium fun in the Waterfront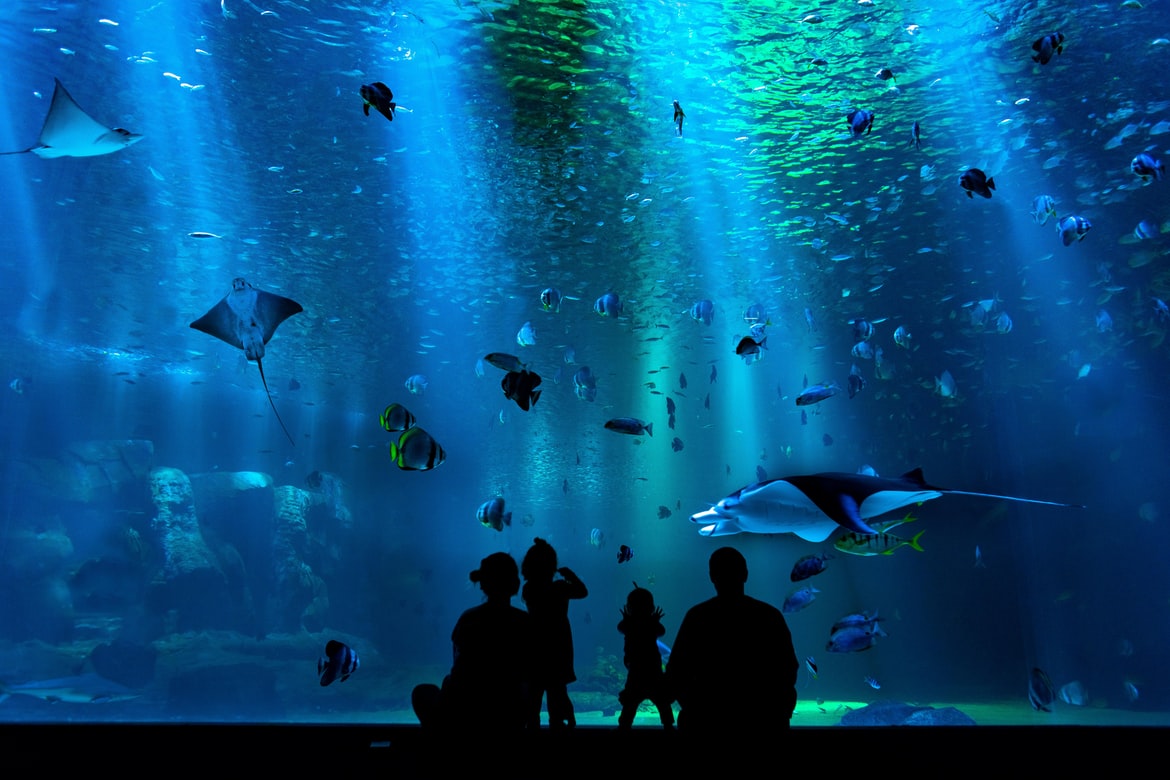 Aquarium - Under the sea fun
With live ocean exhibits housing seahorses, octopus, rays, turtles and fish of all shapes and sizes, this world-class aquarium (located at Stop 1) has over 350 species on display, and standout exhibits include the Shark Exhibit, the African penguin colony, and the underwater tunnel at the I&J Ocean Exhibit. Be sure to look out for Dory and Nemo.
● Youthful fun at Battery Park
This urban park offers loads of activities to keep the kids entertained (located at Stop 1 at the V&A Waterfront). It is home to a scooter path, a high-quality skatepark and a multi-court for netball, basketball and soccer games, stand-up paddleboarding and canoeing in the canal. Your family can spend hours here having playful fun.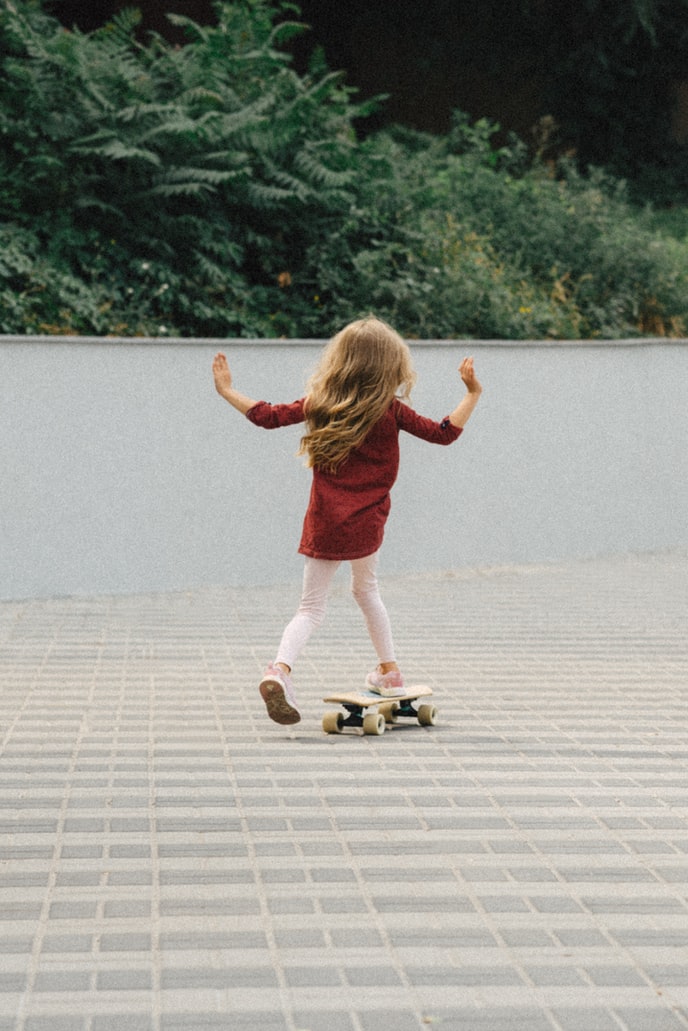 Skateboarding rocks
● City Sightseeing Tours
Hop on board our famous Red Double Decker Open Top Bus, which provides hours of entertainment for both young and old. On our sightseeing bus tours, you can get closer to famous landmarks by travelling on one of our three routes offering over 30 stops. We have onboard commentary designed specifically to entertain the kids while mom and dad can sit back, relax, and not worry about parking. Allow our knowledgeable drivers to take you on a tour of the Mother City.
● Acrobranch in Constantia
Acrobranch is a treetop adventure dedicated to bringing kids and adults loads of fun as they move from tree to tree in lush, green woodlands. It is located in the Constantia Valley (on our Purple Constantia Winelands itinerary). This is the ideal outdoor activity for kids of all ages since it allows them to swing through trees, dangle from branches, and balance in the air. All safety procedures are followed, and the children are safely strapped into a snug-fitting harness and linked into secure lines along the course.
● Table Mountain Exploration
There is no better way to view Cape Town than from the top of Table Mountain (Stop 7). Your kids will be so thrilled by the experience – from starting the journey on the rotating cable car to the summit, you will feel like you're on top of the world. For those with teens and active kids, you may want to consider a one-way ticket and hike up or down one of the many trails on the mountain.
● Indoor Fun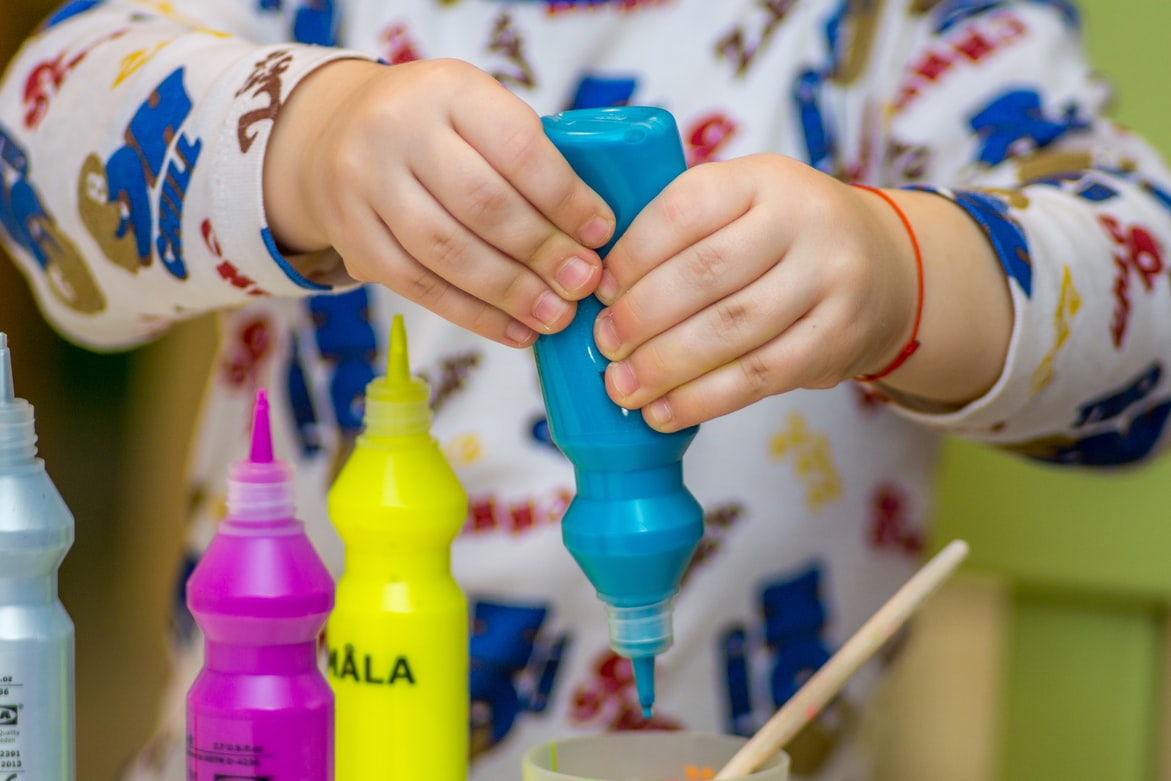 Creative play
Ceramic Painting at Clay Café in Hout Bay (Stop 24) – a popular ceramic-painting venue that has been operating for over 20 years is a firm favourite among adults and kids alike who enjoy being creative. You get to choose your unfired ceramics, paints, brushes, tools etc. After painting and decorating, they will fire and glaze your creative designs and will notify you via email when you can collect them. A perfect day of indoor creative fun.
● Outdoor Exercise Fun
Enjoy an afternoon of exercise on the open lawns of Green Point Urban Park (Stop 12) where the kids run free, take a walk, run or cycle in the fresh air. There is also a jungle gym, slides and tunnels as well as a bricked path along the water where the kids can cycle safely.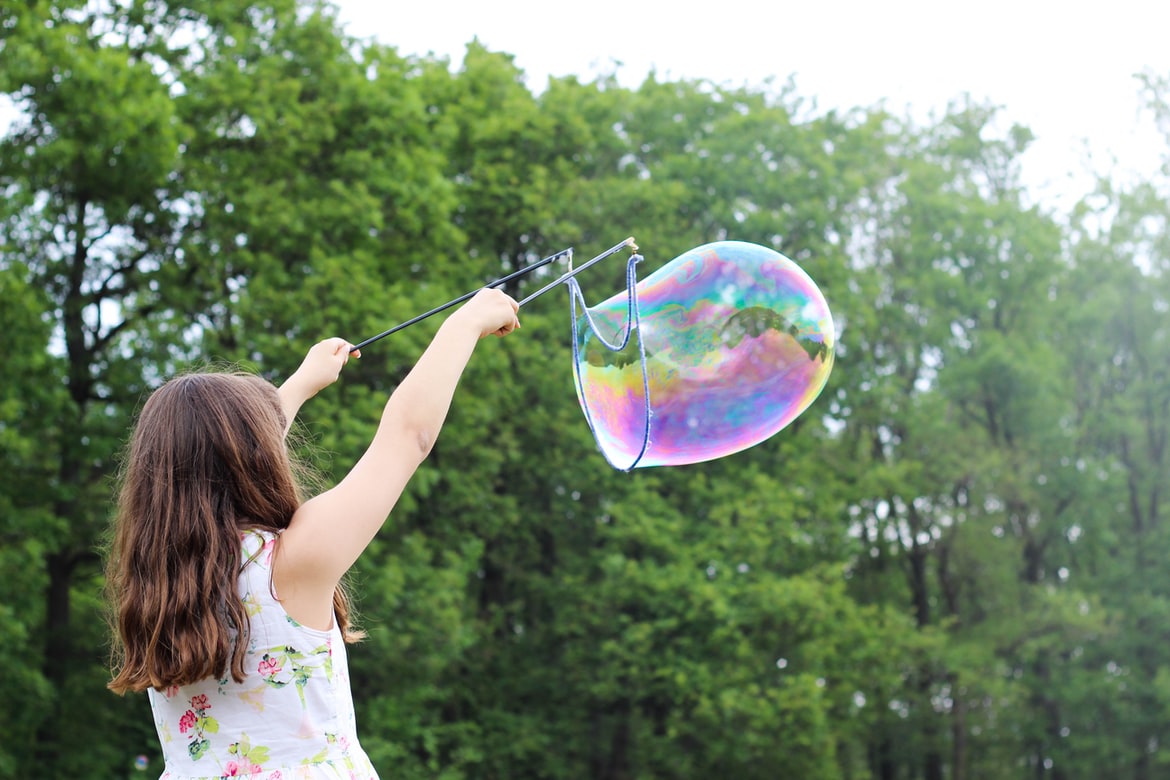 Outdoor play
● Nature
The perfect nature spot to let your kids enjoy the luscious gardens is set in the middle of Cape Town CBD. The Company Gardens (Stop 15) allows you to talk a walk, pack a picnic and throw down a blanket, and feed the squirrels. Be sure to show your kids the giant birds' nests that they can climb into. A picture-perfect moment and a day in nature in the city centre.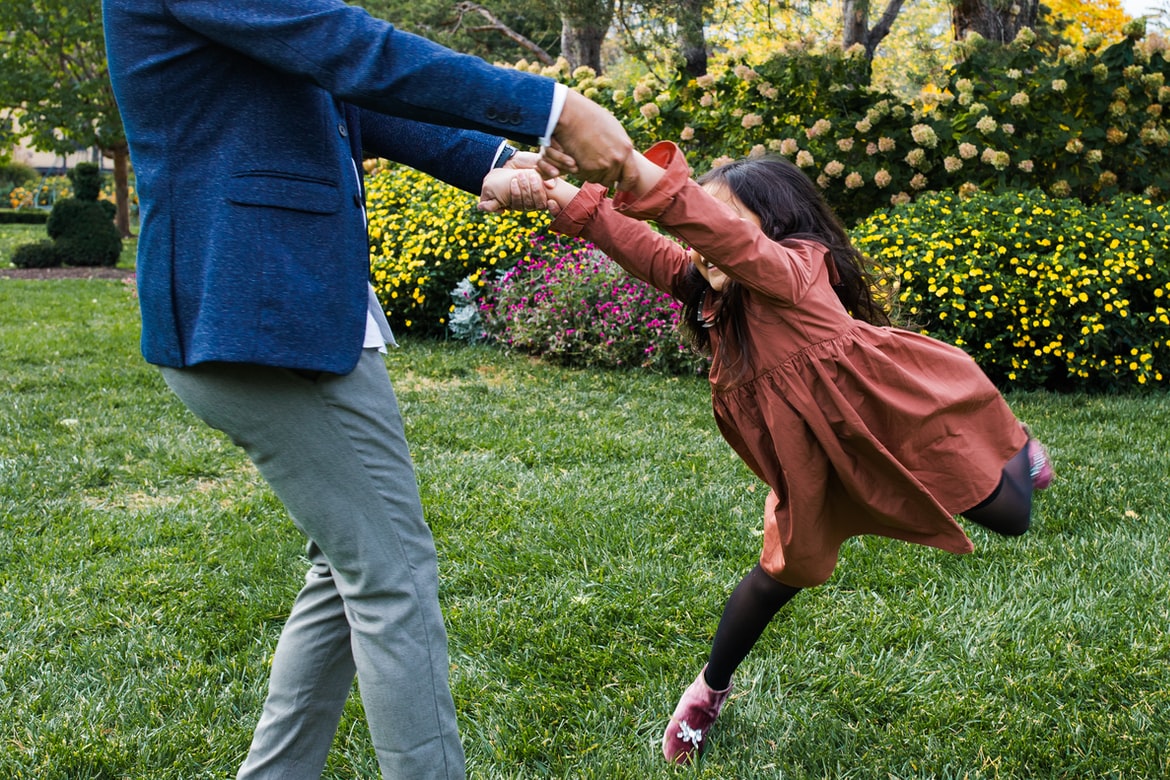 Playtime in nature
We hope we've given you a few ideas to spend the holidays in the city and enjoy a mini STAYCATION. With so much to do and see, be sure to check the weather, plan in advance, and enjoy the break from the daily school run.