February 2022
Yes, it's official. The popular Kirstenbosch Summer Sunset Concerts return to the Garden with a two-show only, limited ticket line-up. Pop/RnB artist Jimmy Nevis will be performing on 20 March, while modern folk singer-songwriter Jeremy Loops performs a week later on 27 March.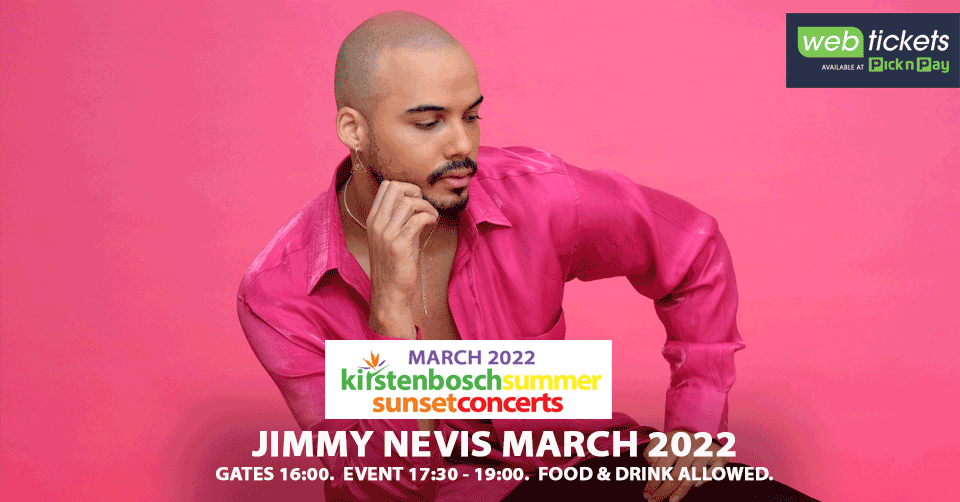 Jimmy Nevis
Cape Town-born, Jimmy Nevis began dominating the SA music charts at the tender age of 19 with his smash hit Elephant Shoes.
After racking up a slew of No.1 singles, such as Heartboxing, 7764, All About It, Balloon and Hey Jimmy, he is now a household name. His electric live performances never disappoint concert-goers of all ages - and he's literally 'stolen the stages' of some of the biggest festivals and events in sub-Saharan Africa. This year he celebrates his super-successful 10th anniversary of being a South African muso.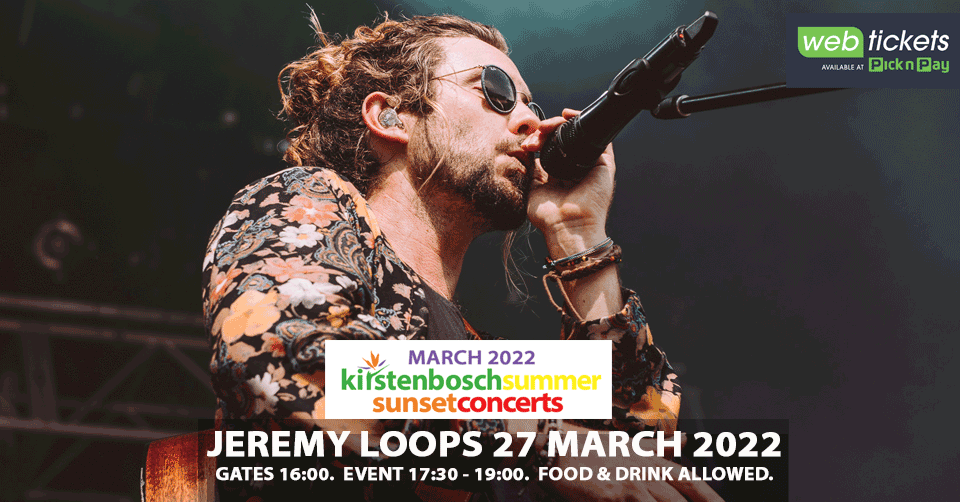 Jeremy Loops
Multiple music award-winner Jeremy Loops built a cult-following off the power of his live shows, selling out in London and around the world. The proudly Capetonian has also opened for Twenty One Pilots, while his two acclaimed albums, 2014's Trading Change and 2018's Critical Water, and their unique modern folk sound were the calling card for listeners around the globe.
Sarah Struys, Events Manager of Kirstenbosch National Botanical Garden, says that "we are pleased to end the summer with a return of the Kirstenbosch Summer Sunset Concerts, where we will be hosting two exclusive concerts with two of Cape Town's favourite and most loved musicians, in March."
Pack a hearty summer picnic (or pre-order one from the Kirstenbosch Tea Room or Moyo Restaurant), and bring family and friends to enjoy some of South Africa's best live music – in arguably one of the world's most naturally spectacular and stunning acoustic-friendly amphitheatres.
Tickets cost R220 for adults and R170 youth (aged 6 to 21 years).
Book now online at www.webtickets.co.za or purchase tickets at any Pick n Pay store.
All Covid-19 safety protocols will be followed.