February 2022
It's the month of love and there's a sense of romance in the air. We've compiled a list of Valentine's Day ideas for you to experience with your loved ones, whether you're celebrating a new romance with your crush or a long-standing relationship, have a read through our blog below and plan the perfect date.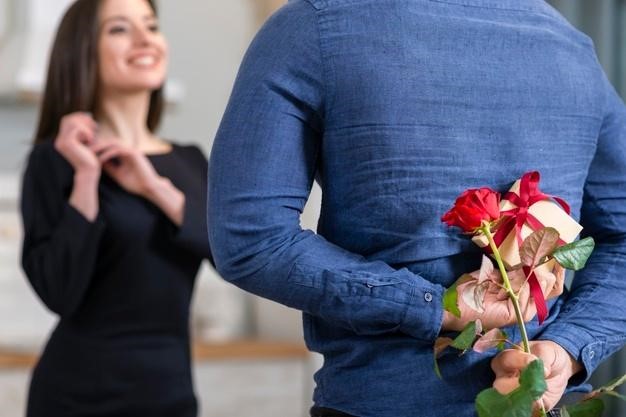 The month of love
EXPERIENCES
Valentine's Day with City Sightseeing
We have so many options to treat your loved one on this special day. A brief overview is below, but be sure to check out our website for additional info and special online discounted price.
Cruising:
For those who love a romantic cruise, join us onboard our Canal or Harbour Cruise. The Canal cruise sees you exploring the waterways that link the CBD to the Waterfront. This cruise gives you a unique view of the Waterfront that you won't experience from the road. The Harbour Cruise provides you with insight into this historic harbour and you're guaranteed to come across resident seals to international ships visiting our shores. Included in this Valentine's day special is a breakfast from either Canal Cafe or Cape Malay House.
● R115 per adult
Cape Winelands Bus Tour
For the couple that loves a glass of crisp South African wine, we recommend booking our tour of the Constantia Wine region. This experience includes the Blue Route from the City, with all hop-on, hop-off loops, but most importantly includes experiences at three award-winning wine estates.
● R240 per adult which includes a wine tasting at Groot Constantia.
● Plan ahead and book lunch at one of the estates on the route. Download our full route map here.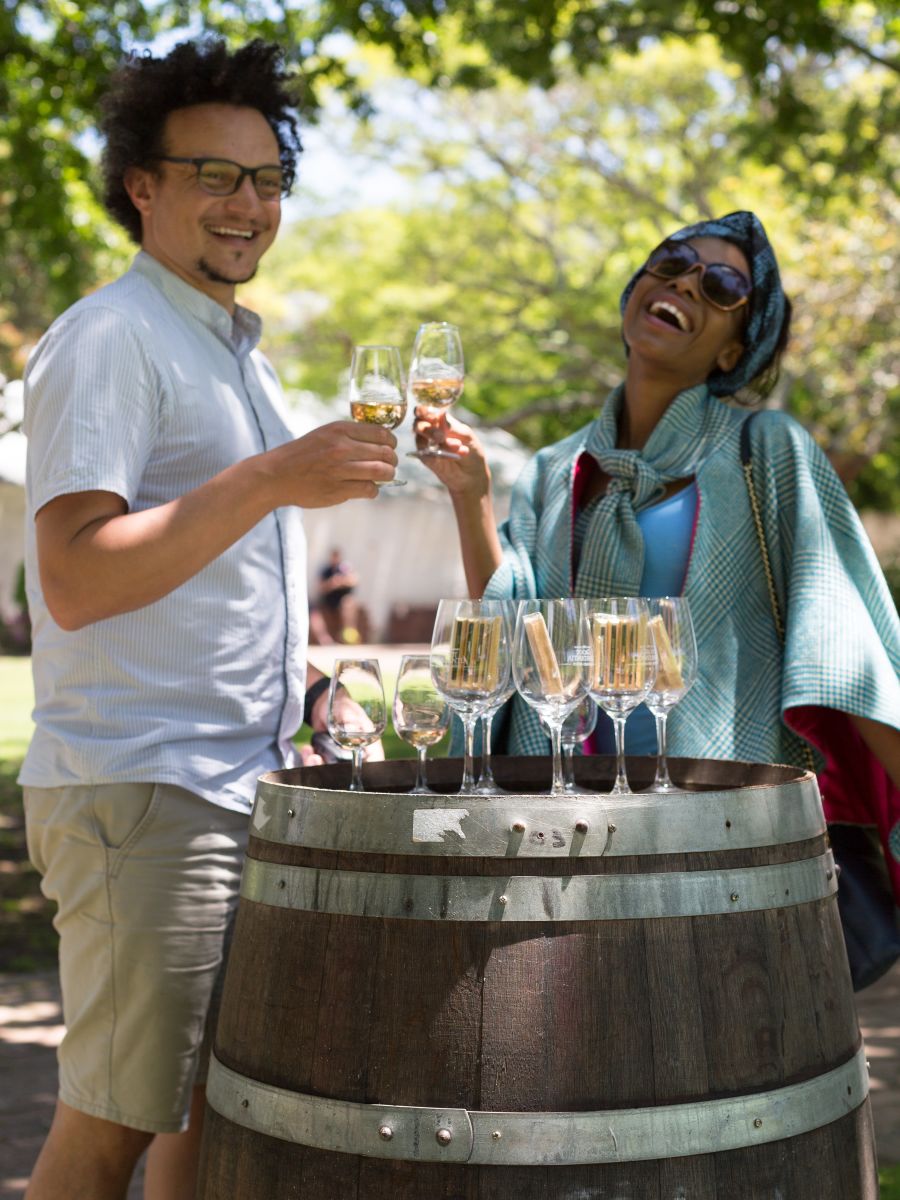 Love and wine go hand in hand
Sunset Bus Tour
Nothing says romance more than a magical African sunset. This sunset experience, departing from Stop 1 at the V&A Waterfront at approximately 17:30 / 18:00 takes you along the Atlantic Seaboard, also known as Cape Towns "Riviera". Enjoy the ocean views to the right and the Twelve Apostles Mountain Range to the left. As the sun starts dipping into the ocean we take a turn up Camps Bay Drive and head up to Signal Hill in time for sunset. Pack a picnic basket and blanket, snack on your favourite nibbles, sip some great South African wine and watch the day turn into night. As the bus returns to the city, watch the night lights twinkle as the city comes to life. The experience lasts approximately 3 hours in total.
● R130 per adult
MOVIES UNDER THE STARS
For all you romantics, Galileo Open Air Cinema has a jam-packed romantic line-up in store over three days.
● 12th February - The Notebook at Warwick Wine Estate in Stellenbosch
● 13th February – Pride and Prejudice at Kirstenbosch Gardens (stop no. 20)
● 14th February – Notting Hill (Valentine's Day special screening) at Nooitgedacht Wine Estate in Stellenbosch
For information and reservations visit their website.
ACTIVITIES
Valentine's Day Run
Experiencing a trial run for Valentine's Day doesn't sound like the norm, does it? However, many of us are fitness enthusiasts and can think of nothing better than experiencing this Lifestyle Run together with our partners. On Saturday, 12th February D'Aria Wine Estate will be hosting a variety of experiences, including 5km and 10km trail runs, and another option including obstacles. Better yet, there is a prize-giving for the best-dressed runners, so be sure to come in your "love"liest outfit. Register online here.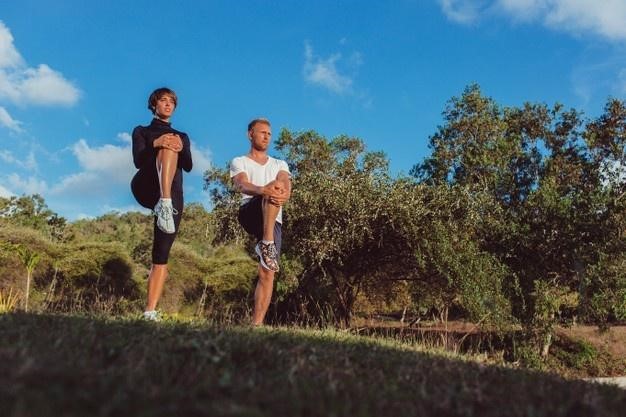 Fit couple doing fun activities together
LUXURY DINING
Luxurious romance at Radisson Blu, Granger Bay
This luxury hotel is hosting a night of romance, dedicated to the one you love, with phenomenal ocean views. (walking distance from both stop no. 1 and 12)
● On the pool lawn, overlooking the Atlantic Ocean, enjoy a romantic picnic under the stars. The picnic costs R950 per couple which includes a bottle of wine as well as a chance to win a prize from Amani Spa.
● For those who want to experience a more sophisticated romantic evening, on the hotel's terrace, enjoy a romantic 5-course supper with spectacular ocean views and live entertainment. Dinner is R695 per person, which includes a welcome drink and a chance to win a prize from Amani Spa.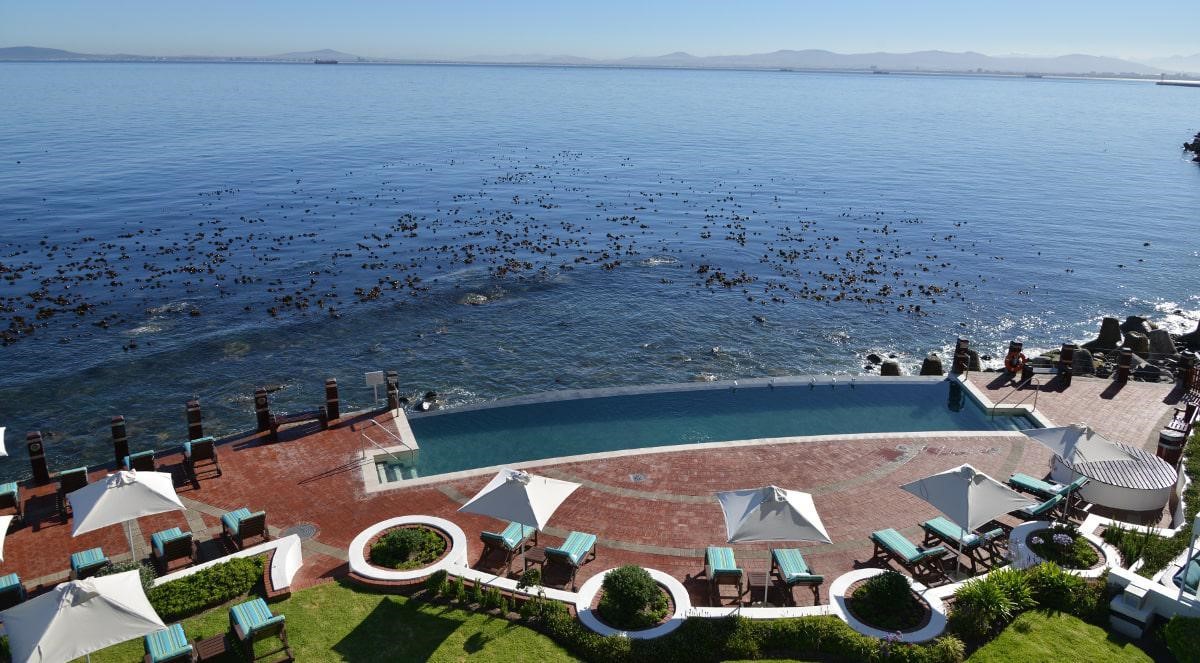 Radisson Blu
Seating for both events is limited, so reservations are required. Contact the hotel to make a booking.
SPA SPOILS
In February, the Inzolo spa at the Hout Bay Manor (stop no. 24) is offering a fantastic deal. Share a world-class spa treatment with your significant other to relieve all of life's stress. The spa's offer for Valentine's Day is available at R1970 per couple. Choose between a 1-hour massage or a 30 min massage and 30 min Thalgo illuminating facial. This package also comes with a glass of pink bubbly and chocolate-dipped strawberries, making it one of the best Valentine's Day experiences available. Be sure to prebook to avoid disappointment.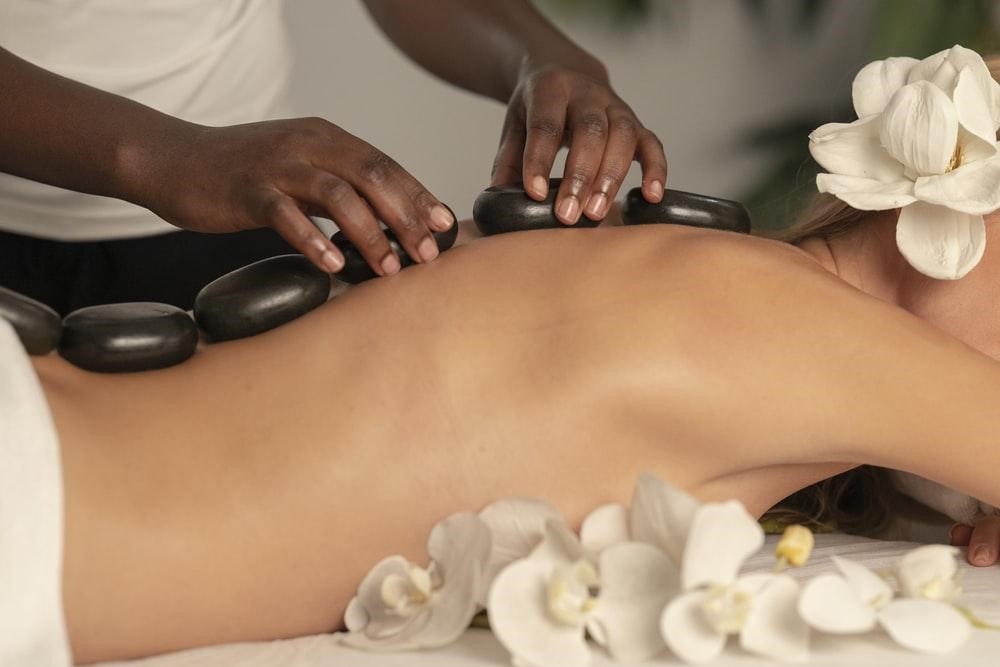 Luxurious spa treatment with your loved one
Whether you want to reward your loved one with something unique, arrange the most spectacular first date, take your partner on an adventurous excursion, or simply take advantage of some delicious Valentine's bargains, there is something for everyone.