May 2022
The 16th of June is National Youth Day in South Africa, commemorating the youth who died during the Soweto Uprising. This movement began on the morning of June 16, 1976, with a series of demonstrations and protests spearheaded by black schoolchildren in South Africa. 20,000 students are expected to have participated in the protests. They were greeted with a barrage of police brutality, with many of them being shot and killed. This day should be honoured by all of our communities' youth.
We've done our research and have a few suggestions for how to spend the Public Holiday in the Mother City.
Youth of the Cape
City Sightseeing
At City Sightseeing, we look after our youth and offer great student discounts. With your South African student card, you can enjoy one of the following discounts.
· Join us for our classic 1-day ticket for only R185.
· If you want to include lunch, book our bus and burger special at R245.
· Book a Canal Cruise, with breakfast, for only R105.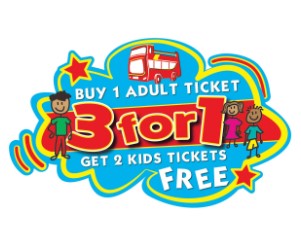 Even better is our 3-for-1 Kids' Special. This offers the perfect opportunity for you and your family to hop on board and enjoy the best of City Sightseeing. When you buy one adult one-day ticket, you can bring two children (under the age of 18) for FREE, yes 'mahala'. Tickets can be purchased online or at the ticket offices in the V&A Waterfront (Stop 1), just across from the Aquarium, or at 81 Long Street (Stop 5). Only weekends, school holidays, and public holidays are eligible for this deal. Therefore it is an ideal outing on Youth day. (Valid for SA Citizens and available online only)
· Hop on the bus for only R265
o From Table Mountain to the V&A Waterfront, from Camps Bay to Kirstenbosch, hop on board the open-top red bus and take in the beauties of Cape Town.
· Cruise for only R65
o Harbour Cruise - The Victoria and Alfred basins are bustling with activity. You'll see everything from local seals to multinational ships visiting our coasts on this journey. Take a Waterfront Harbour Cruise to get a unique perspective on the city and discover more about Cape Town's great naval past.
o Canal Cruise - Take your time and jump on and off at the numerous stops to explore this region of Cape Town, which is located between the Cape Town International Convention Centre (CTICC) and the V&A Waterfront.
Be sure to keep an eye on our website for all weekly specials, not only relevant to students.
If you are wanting a FREE experience, be sure to stop at our main ticket office (stop no. 5 at 81 Long Street) and enjoy one of our iconic walking tours.
Here you can choose from two of our walking tours:
· Every day at 10:00 and 14:00, the Historic City Walk departs. Your guide will highlight structures and locations of historical significance along the route, including museums, historical buildings, and the inner-city Company Gardens, throughout the 90-minute stroll.
· The lively Bo Kaap Tour of Cape Malay Quarters excursion leaves every day at 12:00. Here you'll be able to see the colourful houses, smell the spices, and hear the local mosque's call to prayer. During our 90-minute walking tour, you will fall in love with this region of Cape Town, which is truly unique.
Walking the streets
Iziko Museum Experiences for FREE
On 16 June certain Iziko Museums will open to the public for free.
· The Iziko Maritime Centre (stop no. 1 - Dock Rd, Victoria & Alfred) features an overview of shipping in Cape Town, as well as the oldest remaining model of Table Bay harbour, which was created in 1885 by prisoners and warders of Breakwater Prison.
· Superimpose yourself in augmented reality in ancient Egypt at the Slave Lodge (located on the corner of Adderley Street and Wale Street – walking distance from stop no. 5).
· At the South African National Gallery (Government Avenue in Gardens - walking distance from stop no. 15), admire the oceans and beautiful landscape paintings.
· The Bo Kaap Museum (71 Wale St, Schotsche Kloof – walking distance from stop no. 6) is one of the oldest houses in the Bo-Kaap district, dating from the mid-eighteenth century. The museum, which is located in a historic neighbourhood that became home to many Muslims and freed slaves after slavery was abolished, highlights local Islamic culture and tradition. In 1965, the house was designated as a National Monument, and in the 1970s, it was renovated.
*Please note that free entry excludes Groot Constantia and the Castle of Good Hope. For full information visit Iziko Museum website.
NEXT Fest at Woodstock Brewery
The inaugural Next Fest is here. Since 2005, Next has been a significant distribution and music services company in the independent sector. Being hosted at Woodstock Brewery the organisers have decided to put up a power line-up for all on Youth Day this year, featuring a few artists from the Just Music, Mongrel Records, and STFD Records rosters. Next Music's three children would be "Just Music," the hardworking, straight-A student, "Mongrel Records," the angsty, rowdy adolescent, and "STFD Records," the overthinking, analytical music nerd.
The lineup includes:
· Line-up:
· Kayleigh Bell
· Stanley Sibande
· Son of Old
· West Coast Wolves
· Nomadic Orchestra
· Ruff Majik
· Surprise Headliner announced a little closer to the time
For further information and tickets, click here.
ComUnity at the Old Biscuit Mill
ComUnity brings us together while also providing us with our own personal space. An inner-city festival that uses youthful fashion, music, and food businesses as gathering points - the party's actual lifeblood. The Old Biscuit Mill will play host to this new inner-city community festival for Cape Town's urban youngsters on Youth Day, June 16th, 2022. All day and into the night, two entertainment stages, a local independent label fair, and a street food market will be open.
Youth celebrations
For additional information, visit the booking site here.
Whatever you have planned for Youth Day, remember to honour the youth in our communities and take advantage of the public holiday.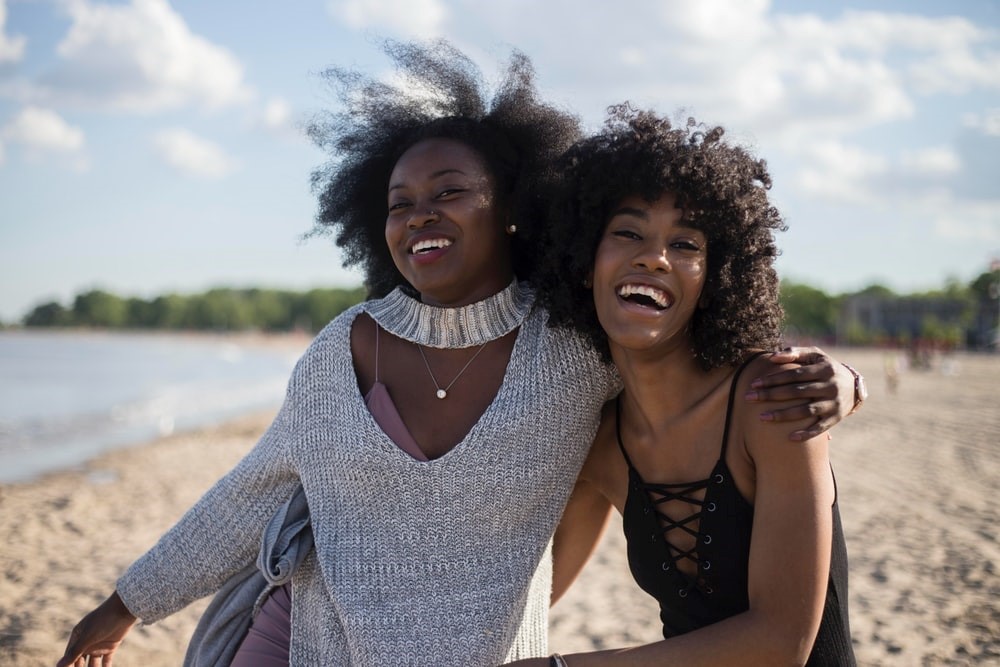 Honouring our youth in the Mother City