January 2022
A new year has arrived and it's time to create that bucket list for the year. Cape Town is known for its beauty, numerous attractions and activities, therefore creating a bucket list in the Mother City is not that difficult.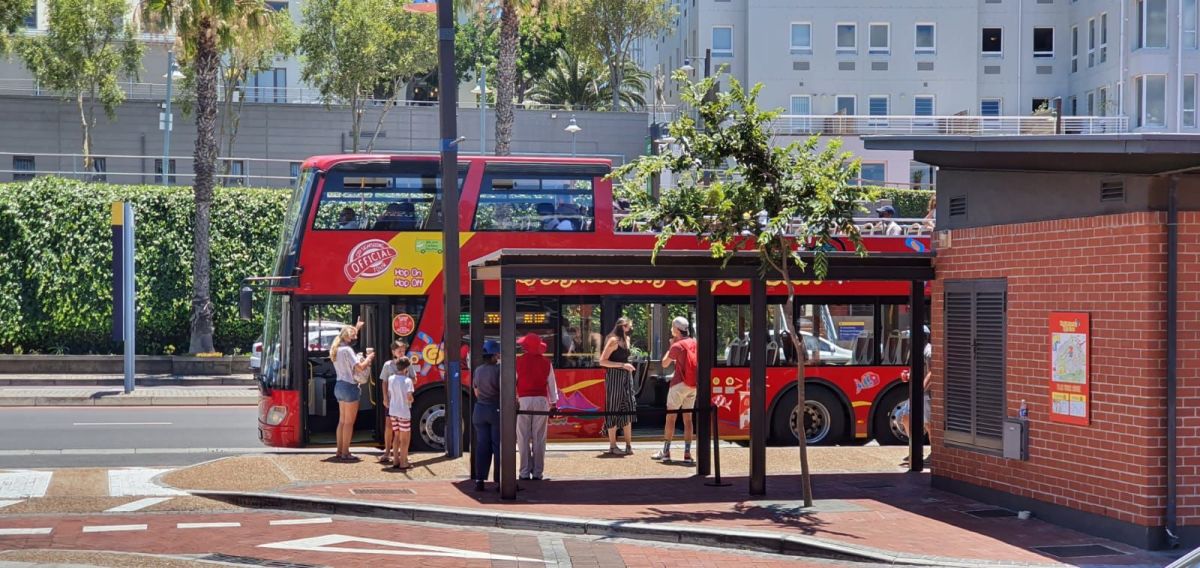 A full day of fantastic experiences, views, and activities on our famous open top bus
City Sightseeing's famous Red Open Top Double-decker bus is an item that should most definitely be on your bucket list. Our 3 routes allow you to experience the beauty of the Cape in one day (or spread it over a few if you'd prefer). No stressing with finding parking, keeping the kids entertained in the car, or deciding where you want to go – we do that all for you. Jump on board and hop on and off at over 30 stops we offer across our routes, including The Red City tour to the Table Mountain Cableway, The Blue Mini Peninsula tour and The Purple Constantia Valley Wine tour. Our variety of tour options offers something for everyone.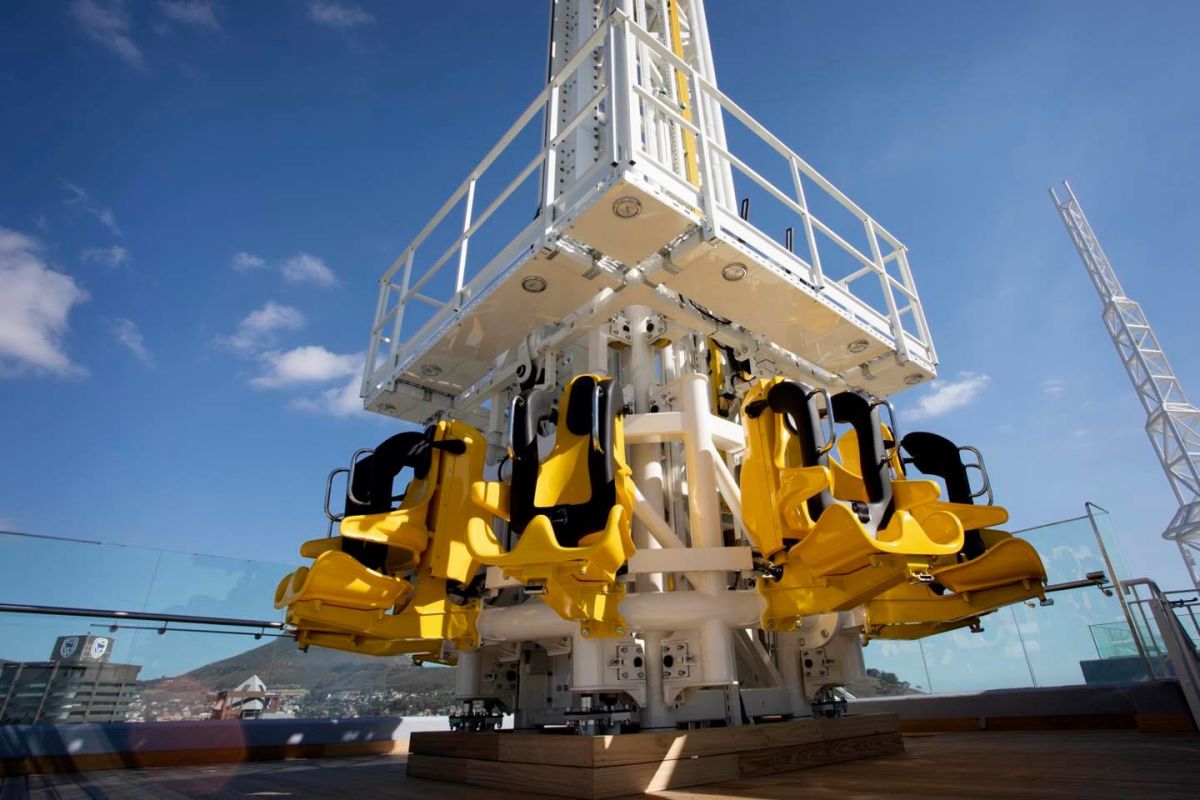 Amazing adrenalin experience
The SkyHi experience is an exciting, gravity-defying, and breath-taking free fall that reaches speeds of up to 100km/h and almost 4G's. If this is something that excites and thrills you, we recommend adding it to your bucket list. The SKY-HI Ride, located on the 28th floor of Hotel Sky, towers 35 meters above the Cape Town City Bowl, providing a bird's eye perspective of one of the world's most magnificent cities. This free fall is one of only three in the world and Africa's first. The SKY-HI Ride will take you to new levels of excitement.
Paragliding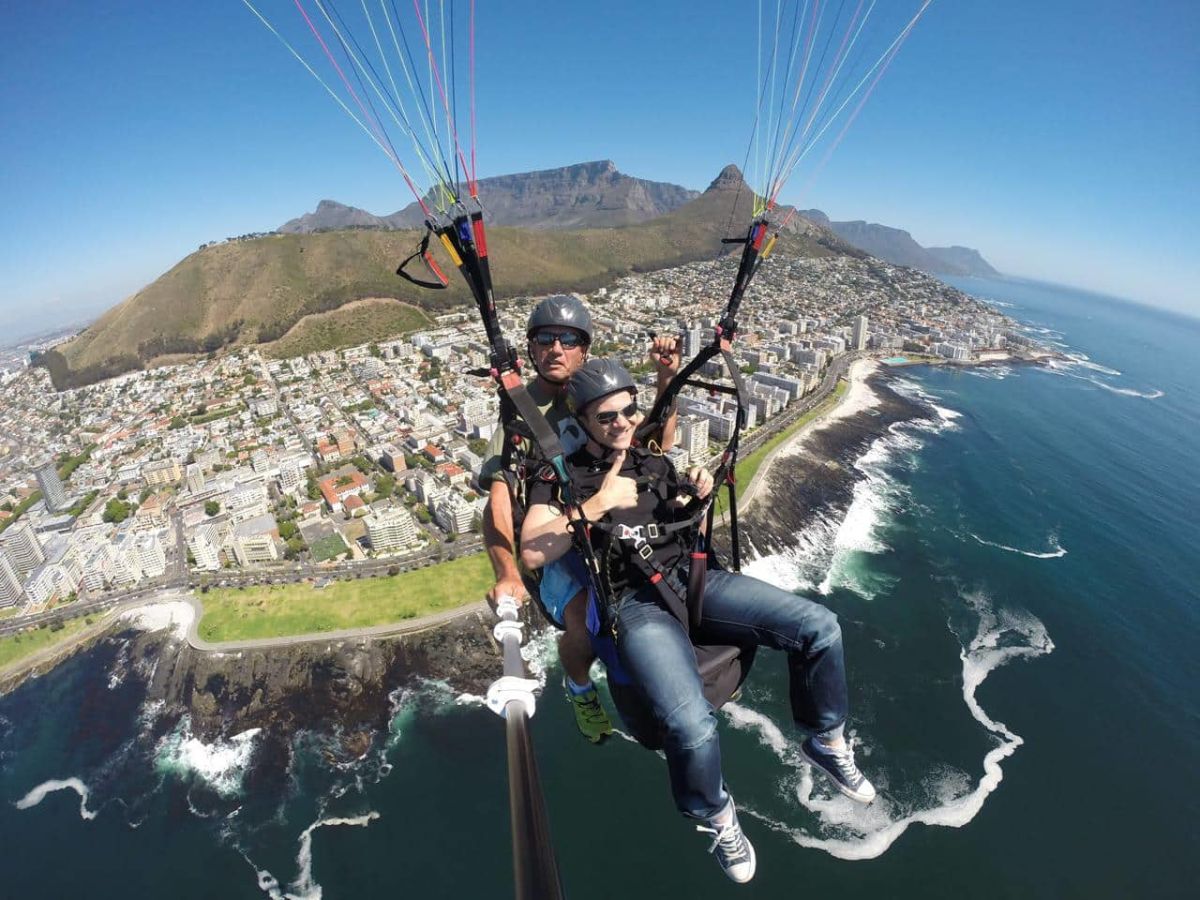 City birds-eye views
Paragliding – want to get high? This is a definite bucket list item. This activity is most commonly done from Lions Head or Signal Hill, both of which are located within the stunning Table Mountain National Park. Tandem paragliding flights typically last 7 to 20 minutes; however, the amount of time spent in the air cannot be guaranteed as it is all depending on the weather conditions on the day. After take-off, you will enjoy a birds-eye view of the city, ocean and the majestic mountains that surround the city. You then land either in front of the Bungalow restaurant, at the Camps Bay High School sports field or on the lawns of the Sea Point Promenade. The landing area is determined by the day's overall wind direction. Young and old can experience this once in a lifetime opportunity.
Many people may have heard of the Camino de Santiago, (the pilgrimage route in Europe), but did you know there is the Cape Camino. A Camino is a pilgrimage path that is hosted by the local community. Each Camino will have its unique flavour, as each country has its own culture, history, and natural surroundings. Over 650 kilometres of primarily off-road way, Cape Camino, The Way of Table Mountain, exhibits the best of the Cape's beauty. Space, time, adventure, meditation, companionship, obstacles, and successes are all available on this long-distance personal pilgrimage route. Your varied hosts, sacred spaces and warm, local neighbourhoods create the perfect experience. Your surroundings include Table Mountain, the two oceans, farmland, winelands, forests, and beaches. If you have around 36 days to spare, this is a definite bucket list item.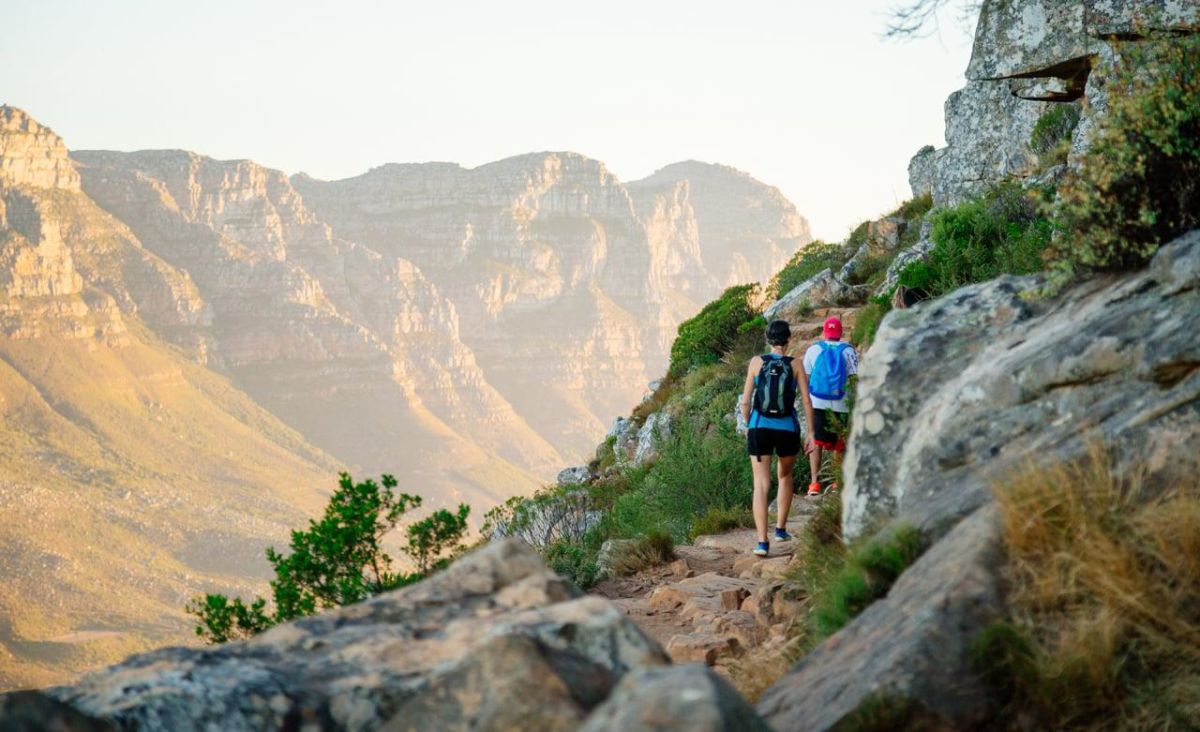 Experience the Cape Camino
Seal Snorkelling
Seal Snorkeling is the best eco-friendly, all-natural animal activity to add to your bucket list in Cape Town. In the wild, dive into the Atlantic Ocean and snorkel alongside hundreds of lively Cape Fur seals. You can interact with them on their terms and in their environment. This is the best thing to do in Cape Town if you enjoy getting salty and enjoying the natural environment. About 5000 seals live on Duiker Island in Hout Bay, which is part of the Karbonkelberg marine protected area. These Cape Fur seals are neither fed nor trained and interact with snorkelers on their own terms. This is a nature experience that brings you 'mask to whiskers' with these fascinating creatures.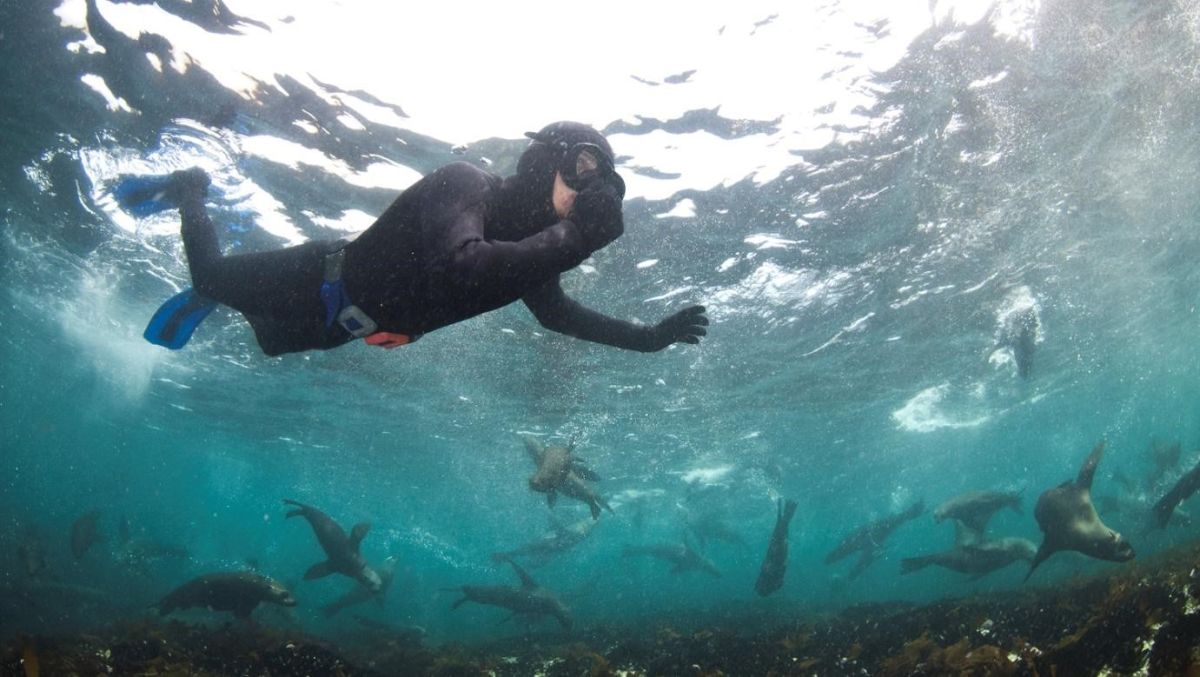 Playing underwater with Cape Fur Seals
Most of us have dreams and ambitions, things we've always wanted to do or experiences we aspire to have in our lifetimes. Simply described, a bucket list is a collection of goals, dreams, and objectives that you want to achieve over your lifetime so that you can make the most of the great experiences in your life. So, start your bucket list for 2022 - Cape Town is waiting.