May 2021
Despite the rain and stormy conditions, the City Sightseeing open top Red Buses, were happy to welcome local and international visitors on board their 'Hop -on Hop-Off" buses. Passengers were treated to spectacular views of the stormy sea conditions on the Atlantic Coast as the red bus travelled along its Blue Mini Peninsula route via Hout Bay, Camps Bay and Sea Point on route to the Waterfront.
With limited time in the country, Jenifer Rucatelly from the USA, did not let the weather stop her as she made the best of her time in Cape Town and hopped on the bus in the Waterfront. Armed with a map and a mask (and we assume a smile), she was off to experience the Constantia Valley and Hout Bay.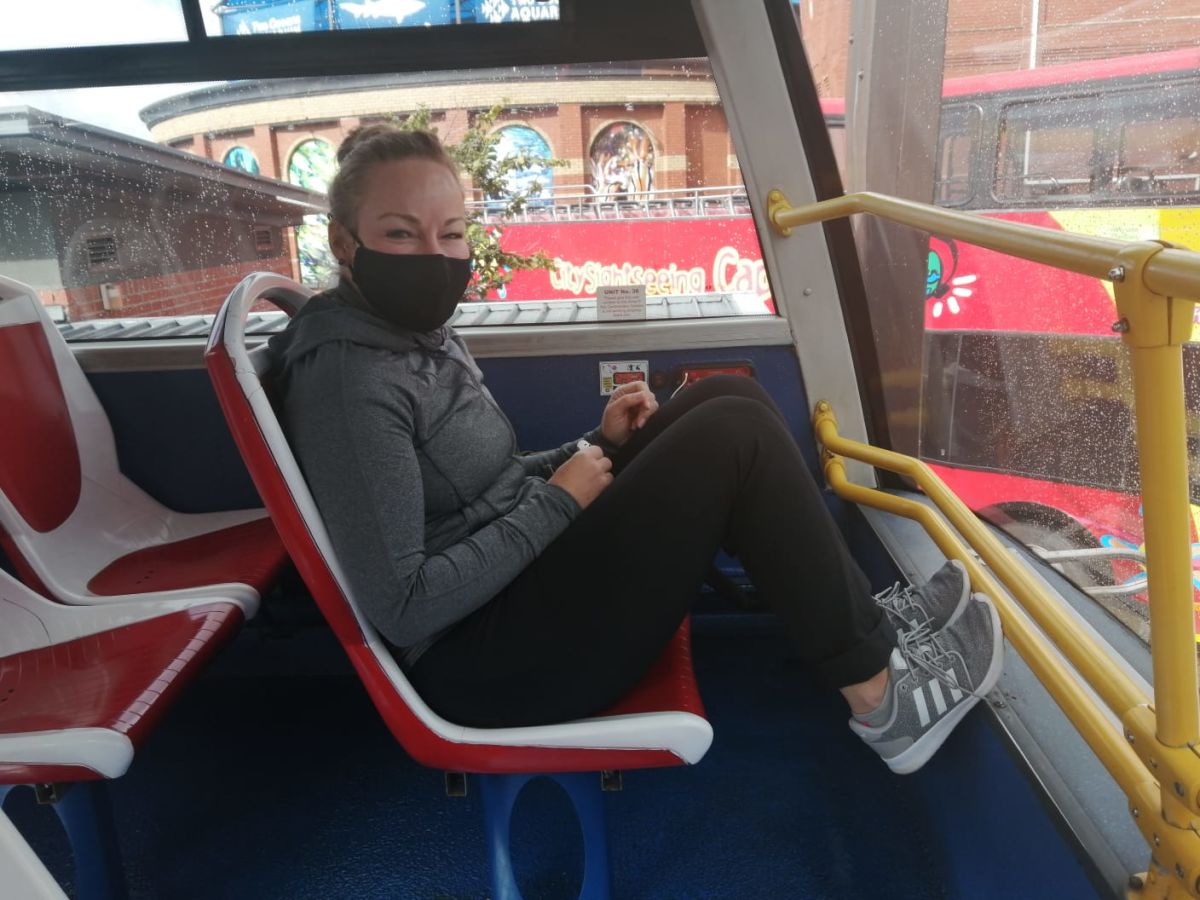 Jenifer Rucatelly (photo City Sightseeing)
Shalina Moodley from KwaZulu Natal also braved the harsh weather to get a unique glimpse of what Cape Town has to offer.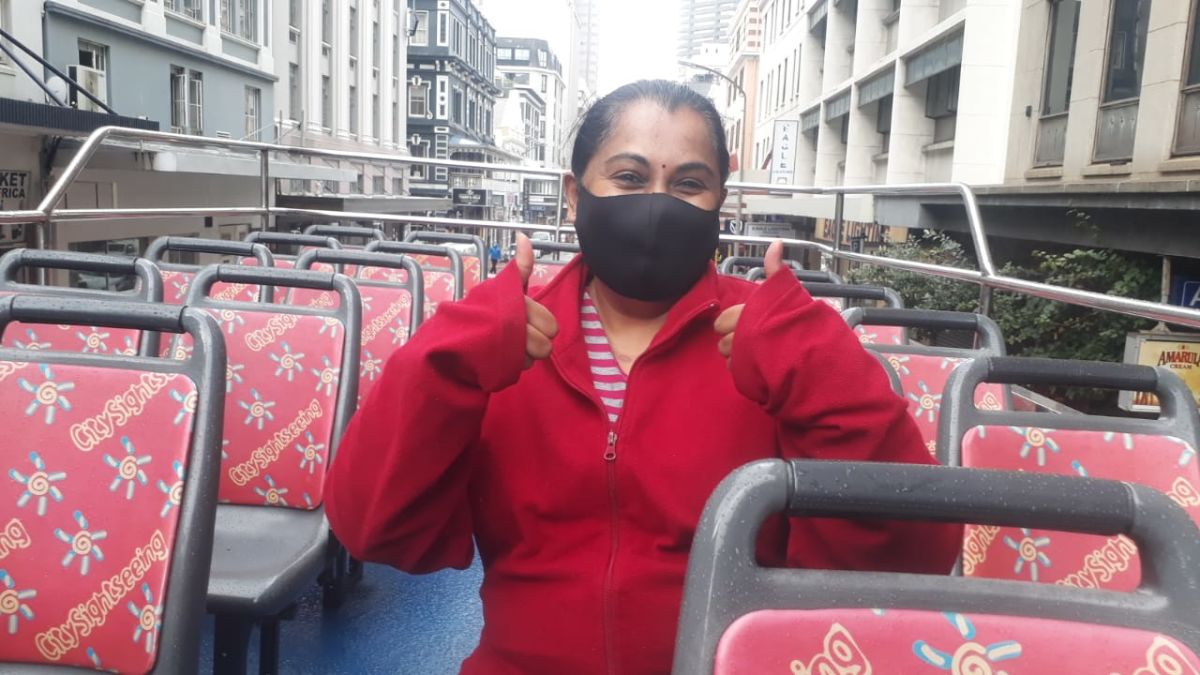 Sharlina Moodely (Photo Clinton Wood)
The team at the iconic red bus are grateful for the loyal support of all those who hop on to enjoy a day out in the Mother City. "It is this kind of tenacious support of our leisure products that will help rebuild the sector and see tourism bouncing back stronger than before". Says Mandi Jarman, Marketing Manager of City Sightseeing.