Make the most of your visit to Cape Town even when you're on the tightest of budgets, experiencing a city of cultural and biological diversity unrivalled by anywhere else. From the impressive backdrop of Table Mountain to the vibrant and cultural Woodstock district, the Mother City has a lot to offer Backpackers from across the world, and the Red Bus will take you there!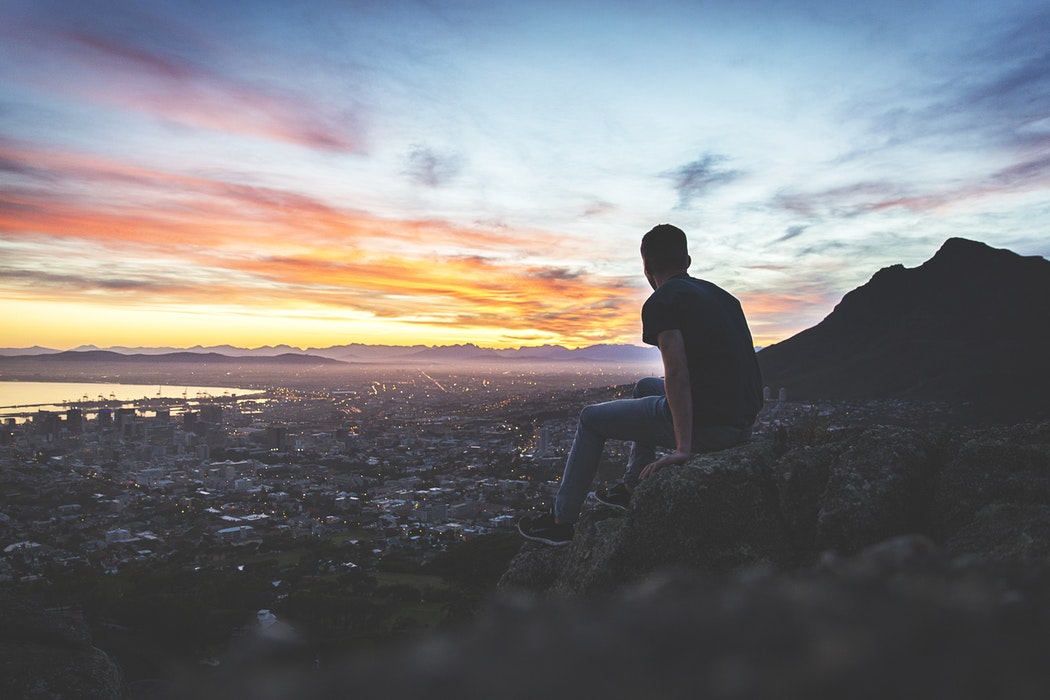 .
For a backpacker, there's nothing greater than free or affordable experiences, and Cape Town is just booming with them. Blessed with amazing landscapes, historical and cultural hotspots, and upbeat local hangouts, Cape Town has much to offer in the way of natural and cultural wonders.
You just have to know where to look.
Take a Hike Up Table Mountain: Free - R330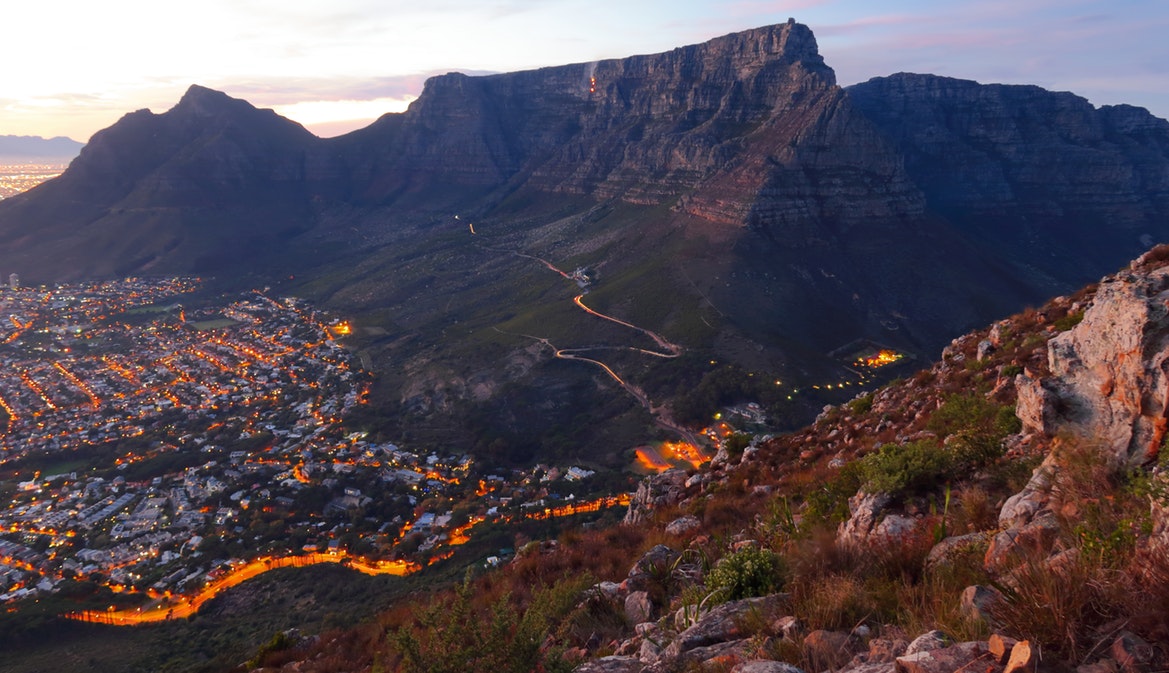 Table Mountain
Table Mountain and its neighbouring peaks offer hiking opportunities with spectacular views! Just hop-off the bus at Stop 7 for the Lower Cable Car station. Return tickets for the cable car are R330 per adult, and you can skip the queues by purchasing your cable car ticket from the bus driver or at our offices.
But you can skip the cable car entirely by hiking to the top for free. Just up the road from the Lower Station is a hiking trail to the top of the mountain; it takes up to 2 hours to reach the summit and depending on the route you take, can be a fairly strenuous hike. However, the journey up is worth it, and if you're tired after taking on Hoerikwaggo (Khoisan for 'mountain of the sea'), you can always take the cable car back down for R190 with a one way ticket.
Take a Walking Tour: Free - R350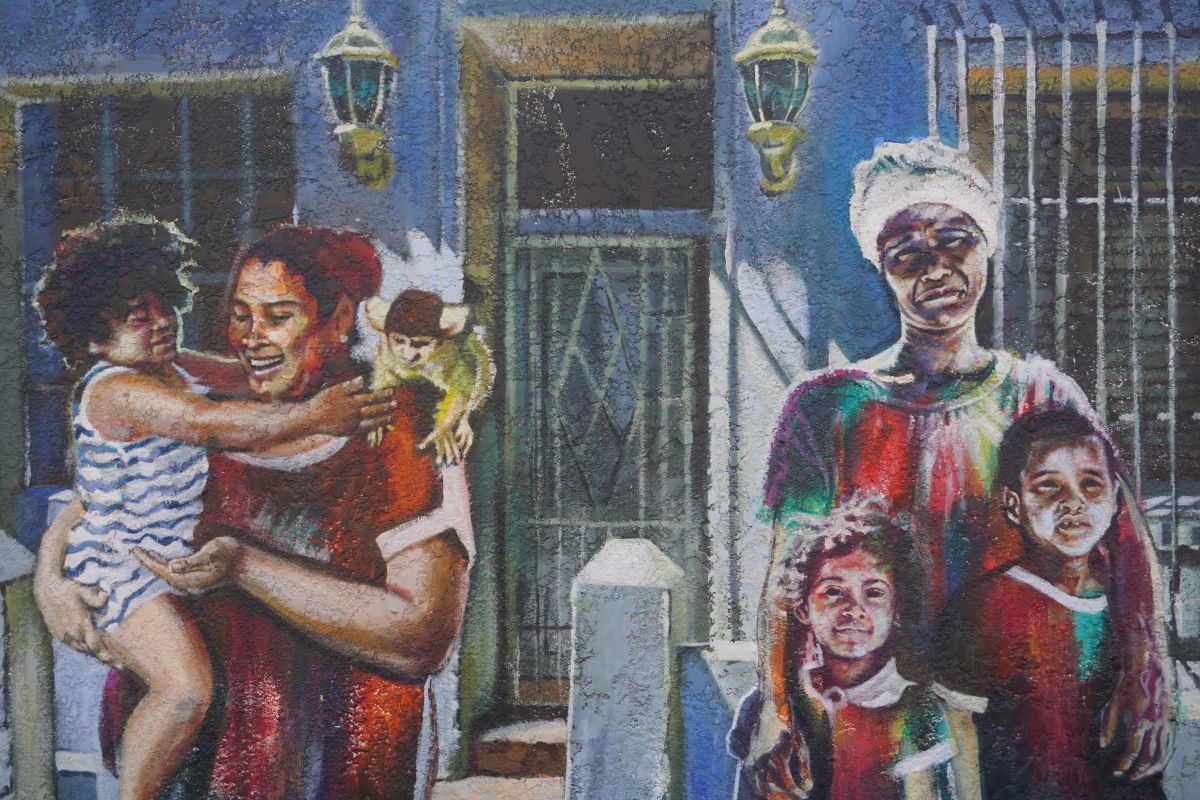 Image Source: City Sightseeing
Take a walking tour of the beautiful Mother City with lively tour guides giving you the rundown of all there is to know about its people and the history it holds. City Sightseeing offers free walking tours at Stop 5, just look out for the red umbrellas/shirts. From the gardens and statues of the Historical walking tour to the colourful houses in the streets of Bo-Kaap.
Juma's Tours also offers the Woodstock Art tour amongst others, taking you through the historical streets of Woodstock in search of amazing murals and places of cultural significance. These tours are R350 a person, which include the tour and a trip to the district's best cafes and diners.
Wander through Kirstenbosch Botanical Gardens: R70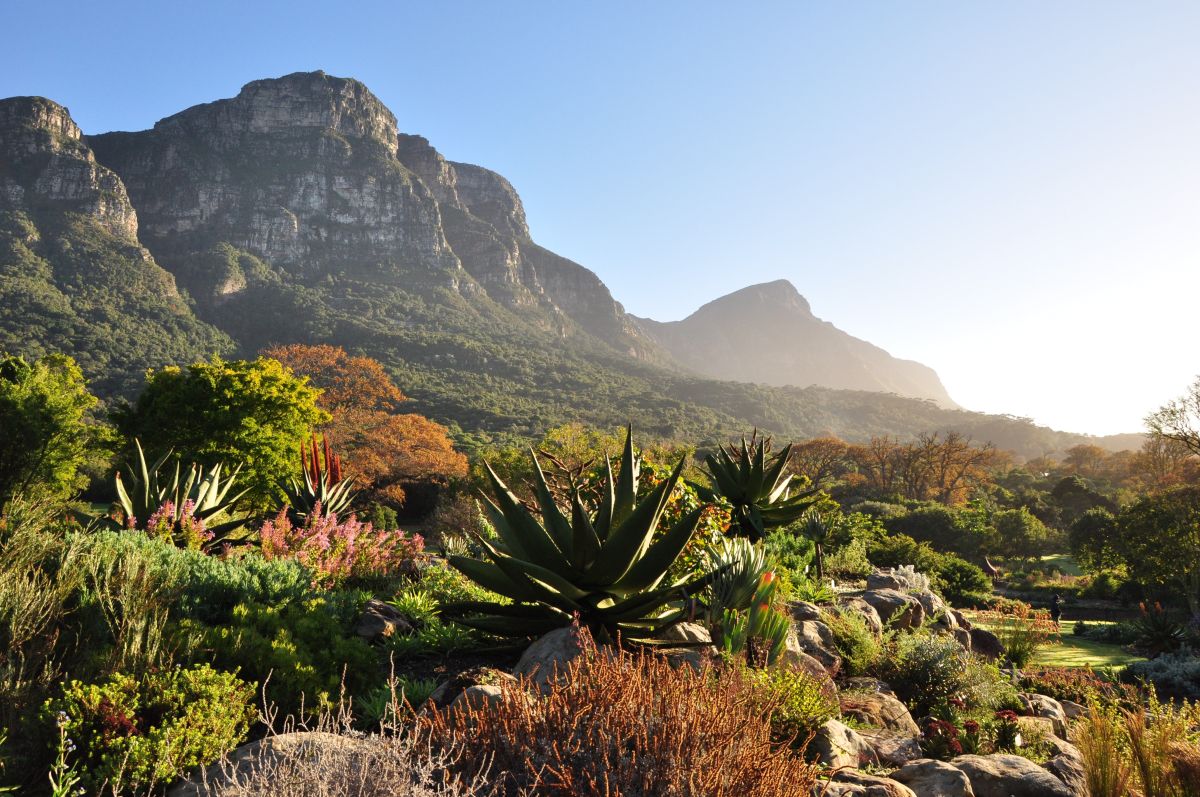 Image Source: City Sightseeing
Hop off the Red Bus at Stop 20 to explore one of South Africa's greatest collections of indigenous flora! On the eastern foot of Table Mountain, the garden stretches out, with hundreds upon hundreds of plants and flowers native to South Africa. Be sure to wear good walking/hiking shoes, with plenty of sunscreen. Tickets can be bought at the gate.
There's also a collection of Zimbabwean stone statues on site, and a wooden Canopy Walkway that curls through the trees. Visitors can also enjoy many hiking trails up Table Mountain from the gardens, as well as a contour path that stretches all the way from Constantia Nek to Devil's Peak.
There are also many Kirstenbosch Summer Concerts to enjoy from November through to March, taking place every Sunday. If you're visiting during the Summer months, you definitely have to pay it a visit.
Explore the Hout Bay Harbour Market - Free!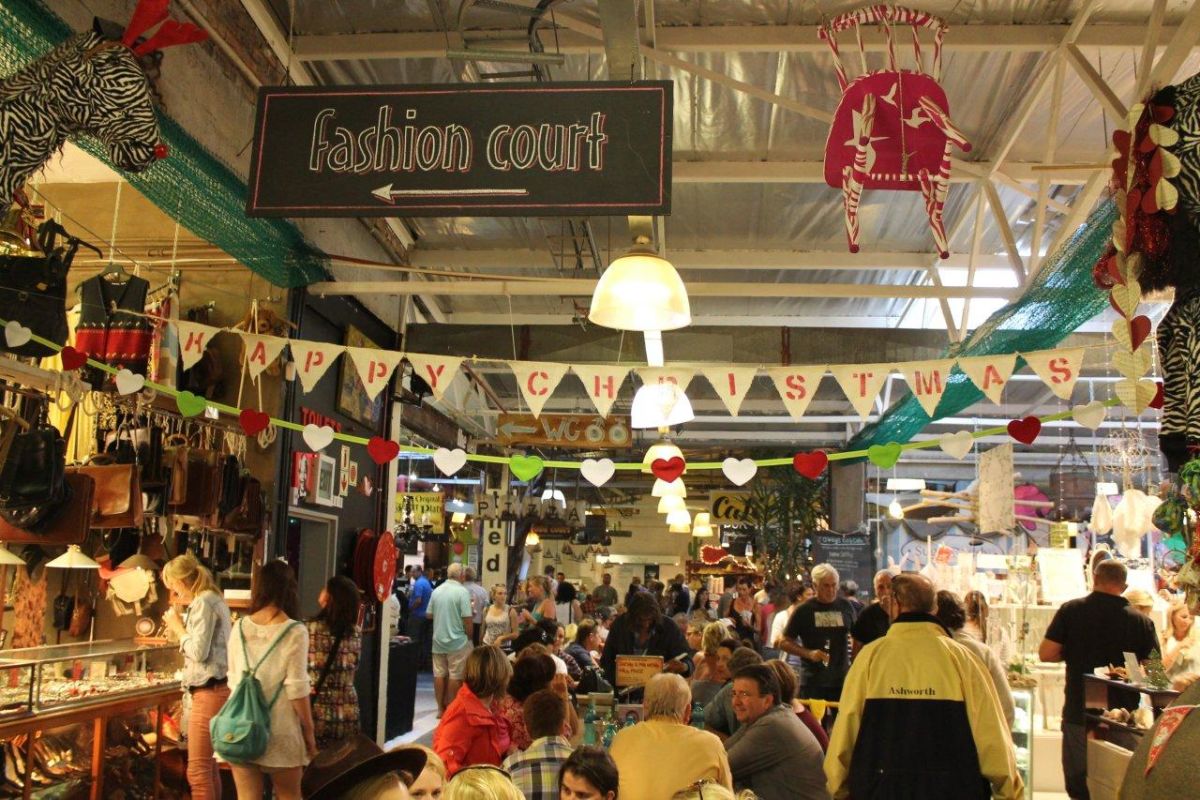 Image Source: Southern Vines
This next adventure is available on our Blue Route, at Stop 24. Hop-off the bus to explore the Hout Bay Harbour and ultimately the Bay Market. Every Friday evening and Saturday-Sunday you can explore a vast array of colourful shops, stalls, and food vendors!
From craft beers to dim sum, chilli poppers to gourmet burgers, and African art pieces to crystal jewellery, there's something special for everyone to enjoy at the market. And on a Friday night, the best local bands perform for the audience, creating a wonderful, lively atmosphere. Entrance is free, but be sure to bring some cash for the drinks, food, and crafts.
Opening times are 5:00pm to 9:00pm on a Friday and 9:30AM to 4:00PM on Saturdays and Sundays.
Fun in the Sun along the Seaboard: Free!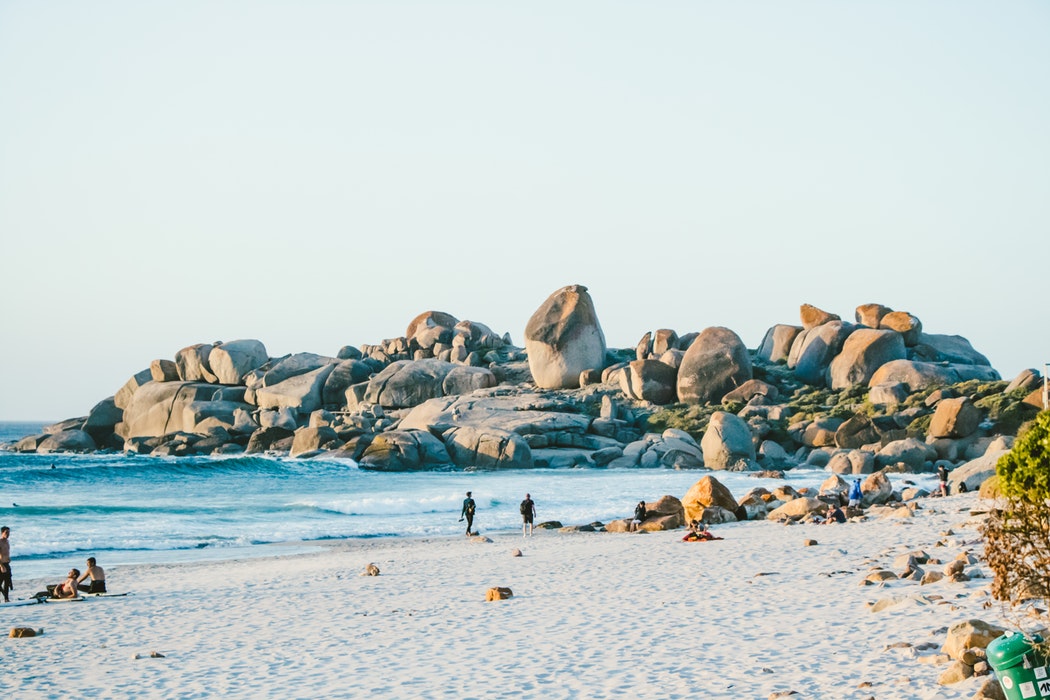 Image Source: Unsplash.com
There's nothing quite like the sand between your toes and the cool waves lapping at your toes, and it's totally free! Cape Town has a string of pearly white beaches to show off, with some of its most popular beaches being Camps Bay and Clifton accessible from Stop 8. They're great spots for swimming and catching a tan.
Spend a night at the museum: R35 - R165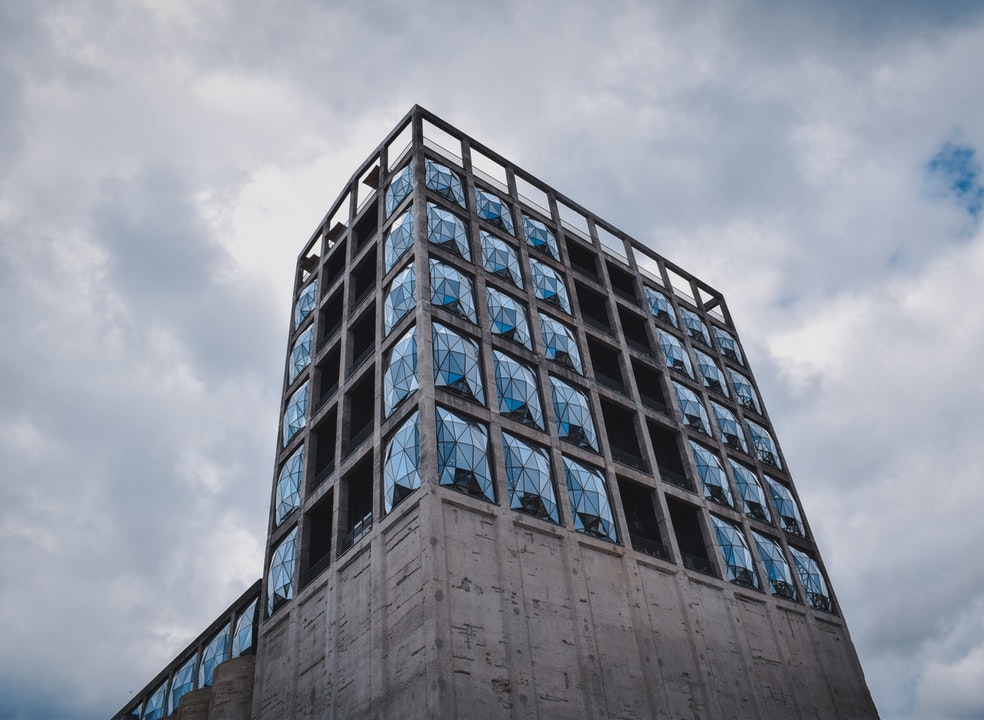 Image Source: Unsplash.com
The Zeits MOCAA museum is an amazing feature of history and architectural design in itself, but inside it hosts a vast collection of African art and design in over 100 galleries, as well as numerous travelling international exhibits. You can find it at the Silo District in the V&A Waterfront, near Stop 2.
There are a number of other art galleries and museums in Cape Town that are essential to visit, from the Slave Lodge to the Castle of Good Hope, to the District 6 museum.
First Thursdays in the CBD: Free!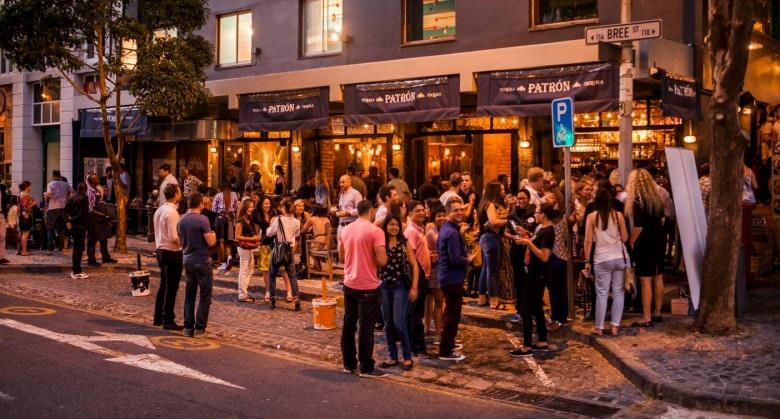 Image Source: Venue123
If you happen to be backpacking in Cape Town at the start of a new month, you have to pay a visit to the CBD on the evening of the First Thursday of every month.
Markets, stores and galleries are open till late for this special event, offering free entrance and free or discounted drinks. Many of the bars, clubs and restaurants get in on the festivities with specials and live performances. Be sure to visit Long, Kloof, and Bree street to get in on the action. It's the best time of the month to join in on Cape Town's vibrant nightlife.
Explore the V&A Waterfront: Free!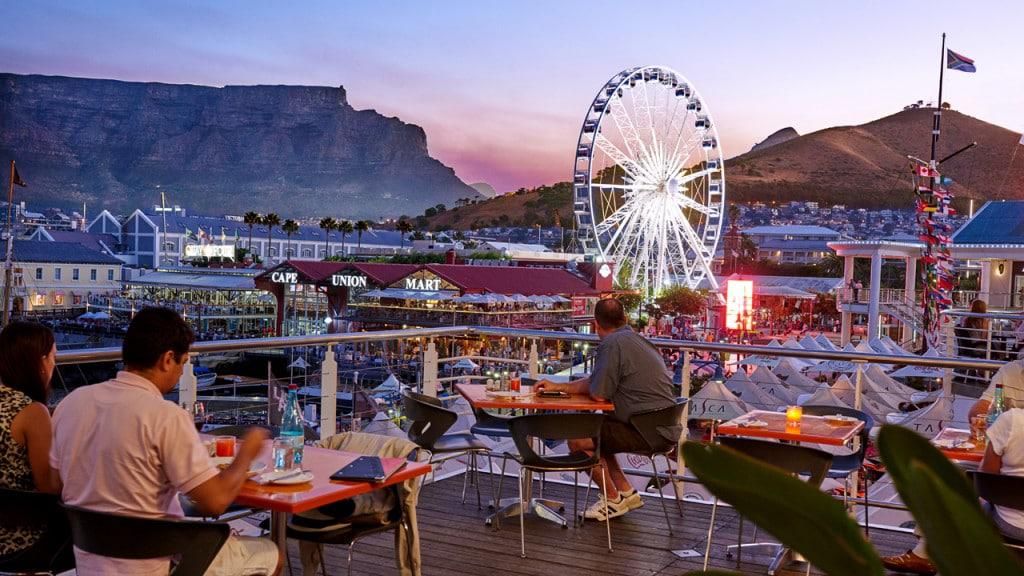 Image Source: Cape Town Tourism
The V&A Waterfront is a lively hub of attractions and experiences in Cape Town, with many restaurants, stores, bars and markets. There are often live performances in the Amphitheatre, and you can always take a stroll along the harbour wharves. Here is usually where you can take one of the many cruises the Waterfront has to offer.
While exploring the harbour is free, we encourage you to pay a visit to the Two Oceans Aquarium, with its vast collection of ocean wildlife native to South Africa's diverse waters. From the ferocious Sand Tiger Sharks to the playful African Penguins, there's a thrill for everyone.
Surfs Up at Muizenberg Beach: R70 - R370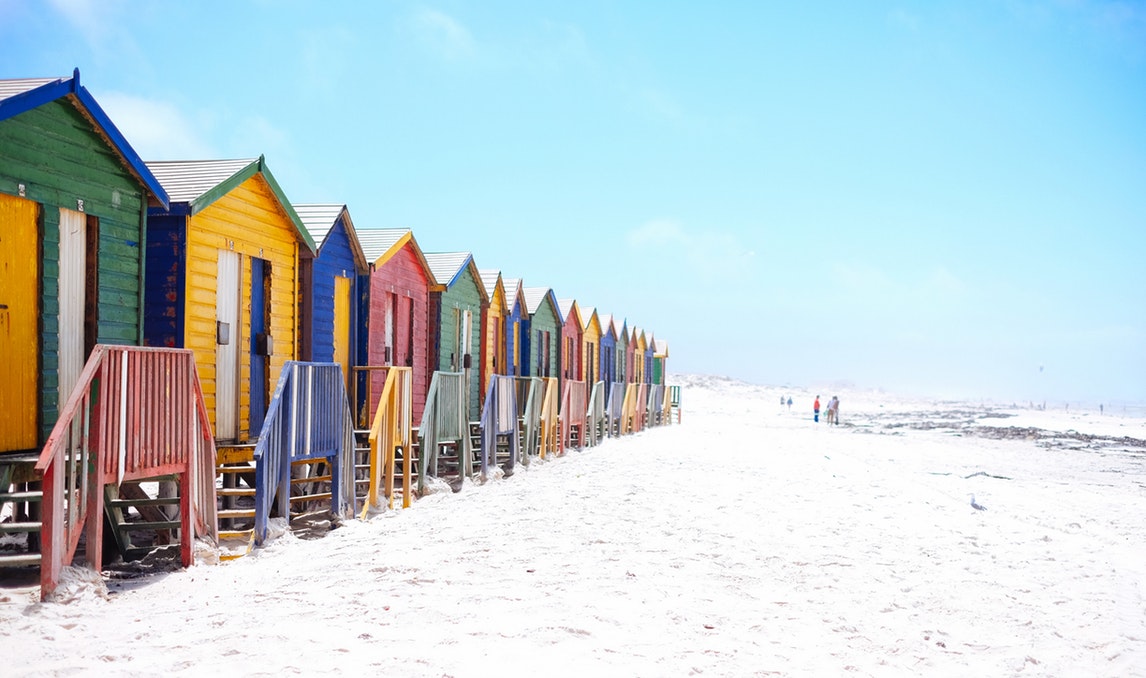 Image Source: Unsplash.com
Muizenberg is famous for its colourful beach huts, stretches of white sand, and the awesome waves. Named Surfers' Corner for a reason, this spot is popular amongst locals and international surfing enthusiasts.
Chances are you haven't brought your surf gear along with you, and that's fine! You can rent a surfboard for as little as R70 for 1 hour 30 minutes of surf time, with wetsuits going for R50 if you aren't a fan of the colder water. You can also rent a SUP board for R110 for the same amount of time.
You don't have to be a surfing expert to enjoy it either. Muizenberg beach has many surf schools right on the beach, where you can pay for a surfing lesson on the day. Go on your own or as a group, it's a great experience to be had.
Take a Township Tour: Free - R300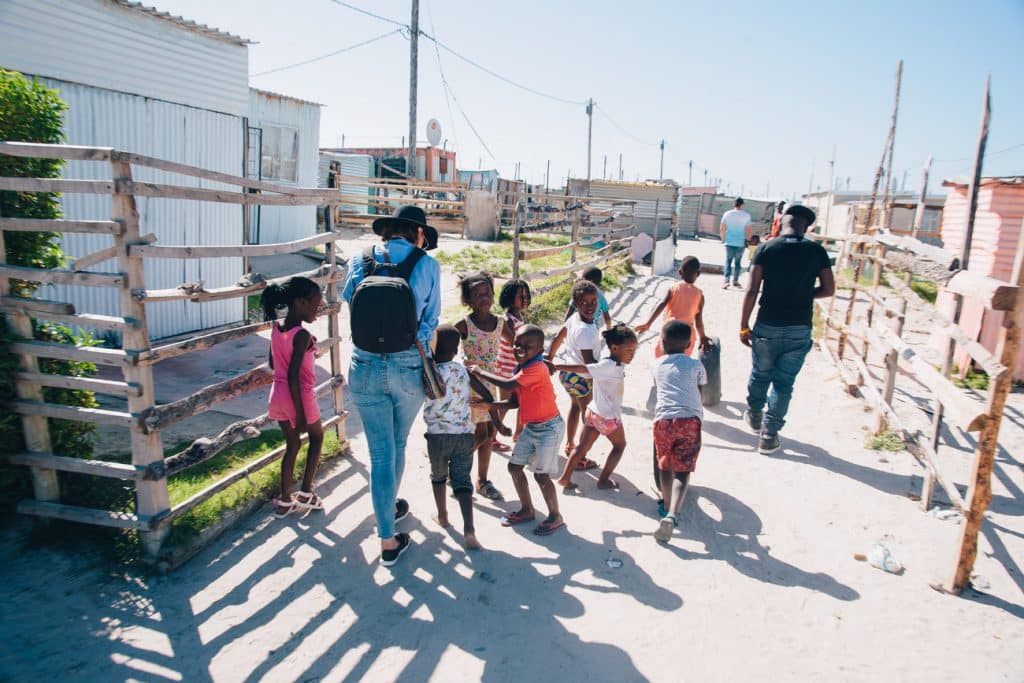 Image Source: Cape Town Tourism
South Africa is a culturally diverse landscape with a wide gap between the rich and poor. Cape Town is dotted with large townships that hundreds of thousands call home, and these communities are a must see for those looking to experience diverse cultures and ways of life.
City Sightseeing offers unique township tours, with lively resident guides to take you through the community. From shebeens to traditional healers, meet the residents that call these towns home, and experience their culture through their local markets and crafts.
You can either hop-off the bus at Stop 23 on the Blue Route for a 30 minute guided walk of Imizamo Yetho for R95 and a \\free tour of a traditional T-Bag Art workshop, or go on a half day minibus tour of Langa and Gugulethu, with an in-depth tour of Cape Town's oldest, biggest townships.
Take a Wine Estate tour with Tasting: R85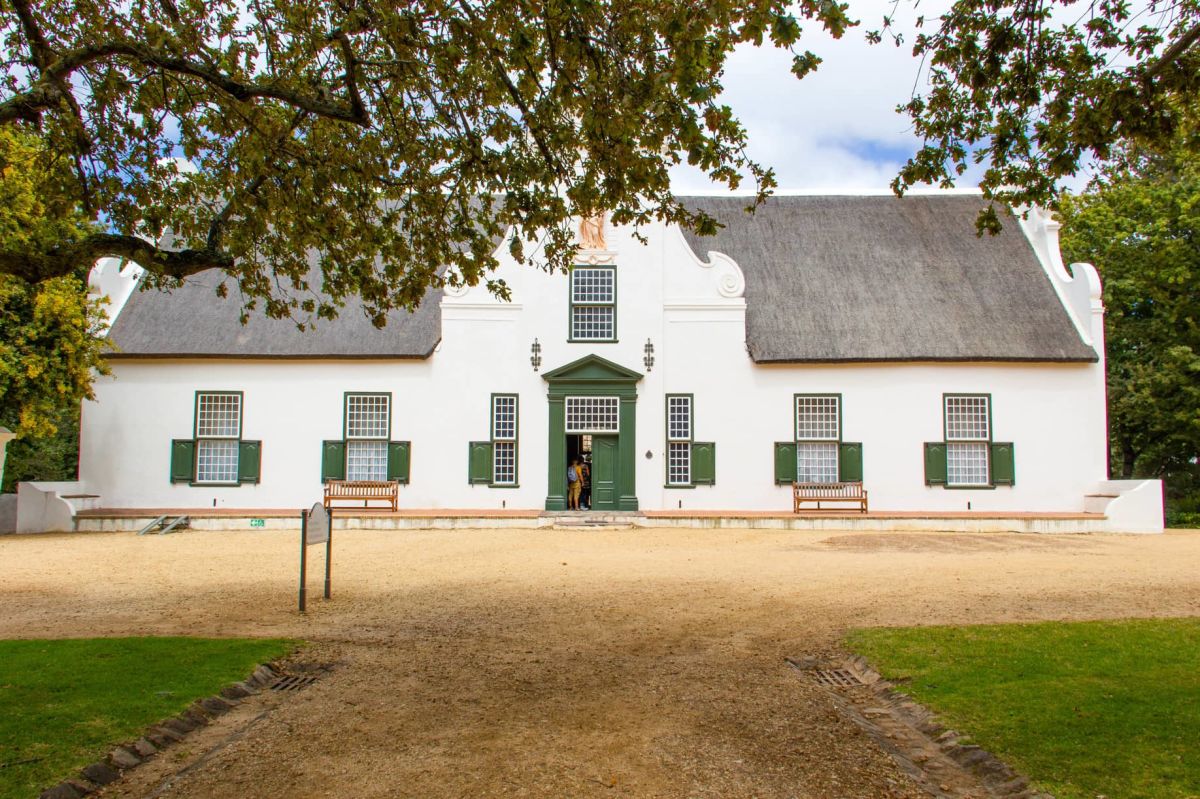 Image Source: Cape Town Tourism
Your backpacking holiday isn't complete without a tour of one of Cape Town's oldest wine estates. And to sweeten the deal it's light on the pocket at only R85 per person with City Sightseeing. Just hop-off the bus at Stop 21 on the Blue Route to gain access to the wine route, where you'll hop-off at Stop 25 for Groot Constantia Wine Estate .
The tour includes a guided tour of the estate, the manor house, the original cellar, and the modern cellar with a complimentary tasting of 5 of their best wines. We recommend spending at least 1 hour 30 minutes there, and you'll find they do the wine tasting and tour every hour, on the hour.
These are only a few of the fun, affordable experiences to be had in Cape Town
These attractions are a backpackers dream, and the best way to get to them is through City Sightseeing, just be sure to check out our timetable to make sure you never miss your bus. The red bus will take you to many of these attractions, and we offer a number of other easy on the wallet attractions you'll be sure to love. Purchase your bus ticket online and hop-on the bus with your camera to make memories in this beautiful city we're so proud of.