October 2020
It's been an interminable and difficult year, especially for the little ones who went from spending days exploring, playing with friends and learning with friends at school to staying inside. They had to endure just as much as we did. Now the school holiday is here, and we are starting to return to a semi-normal life, they should be at least allowed to enjoy their holidays again. We did the heavy lifting and found 7 fun activities that young and old can enjoy in Cape Town during the school holiday.
1. Under the sea at the Two Oceans Aquarium
Two Oceans Aquarium (Stop 1) is a place of wonders and mystical creatures. From the sea turtle residents to the predators, and down to the wobbly little penguins. There is something new to see at every corner of the Aquarium . Speaking of the predators, did you know there is a whole month that celebrates these kings of the ocean. Sharktober is in full swing and just in time for the holidays. Head on over to the Aquarium and learn all about these predators, there are also some fun facts about them on the Two Oceans Aquarium Website.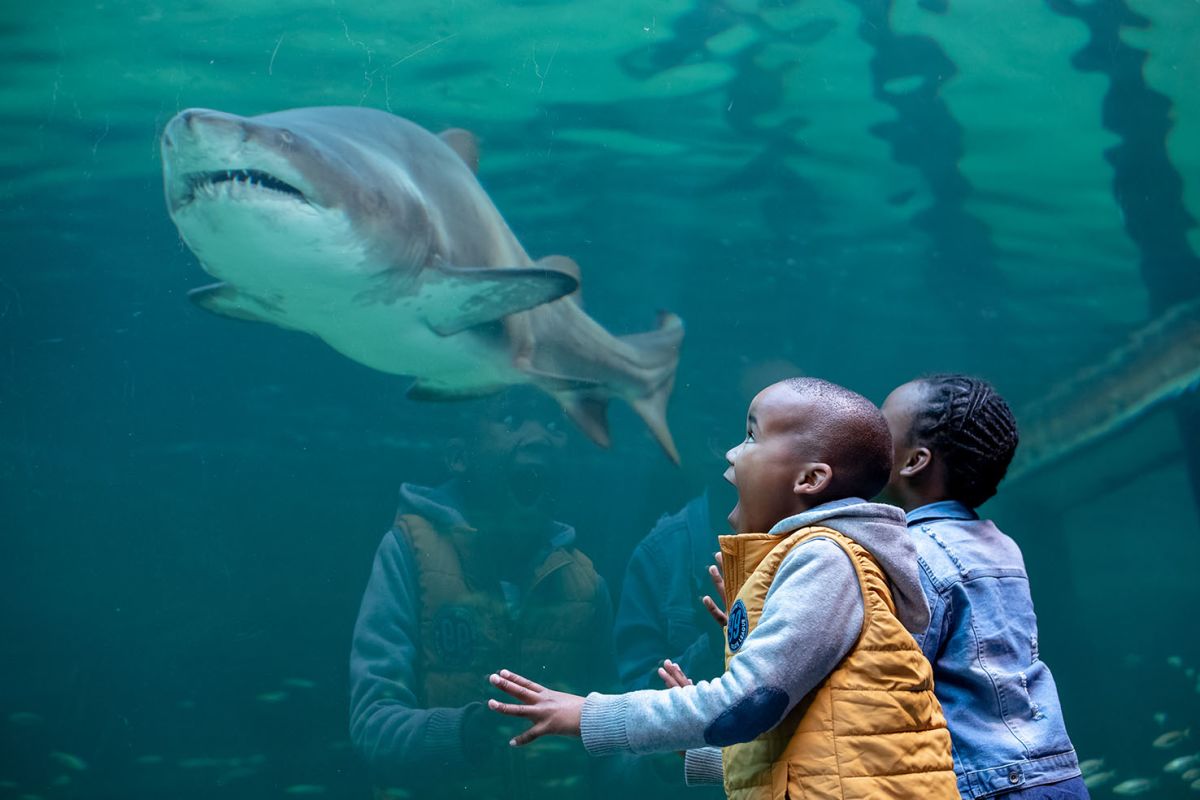 Family at the Two Oceans Aquarium
2. Join the fun at SuperPark - PlayDate
Time to get some exercise and take to new heights at the PlayDate SuperPark. Situated at Stop 1 in the V&A Waterfront, PlayDate SuperPark is known for its adventures, fun and fitness. Children aged 0 - 12 can go on an adventure all in one space. Hours of fun is sure to be expected as they have something for everyone. The toddlers can play at their own pace at the Little City, and the older kids can go and explore the 3D Maze, test their courage and take the high line course or the zip line across. Don't worry parents you can keep a close eye on them while relaxing, enjoying a snack and a freshly roasted coffee.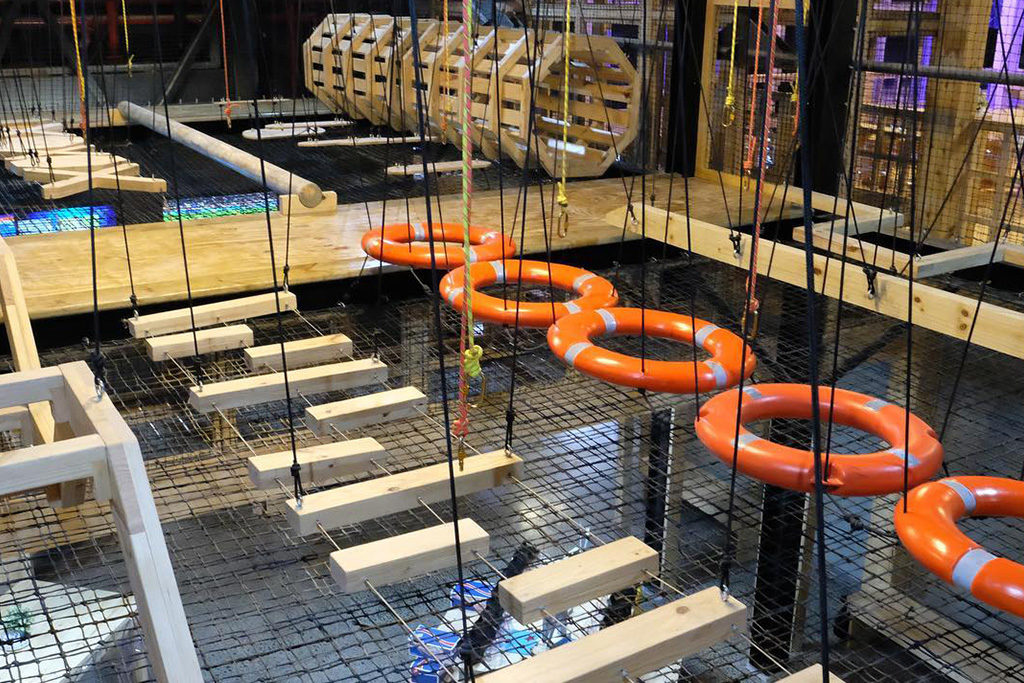 SuperPark - PlayDate
3. Fresh air and a picnic at Kirstenbosch Gardens
Nothing like open blue skies, green grass as far as the eye can see and the laughter of your little ones as they are running around and exploring nature. October is known for its sunny days and no better time to spend the day outdoors than during this school holiday. Pack a picnic lunch, add a blanket and sunblock, and you'll have everything you need for a lovely day at Kirstenbosch Botanical Gardens (Stop 20). Don't worry about the drive; we can get you there and you can enjoy the greenery while travelling on our open-deck buses. We know the kids will love the day out on the bus and at the gardens.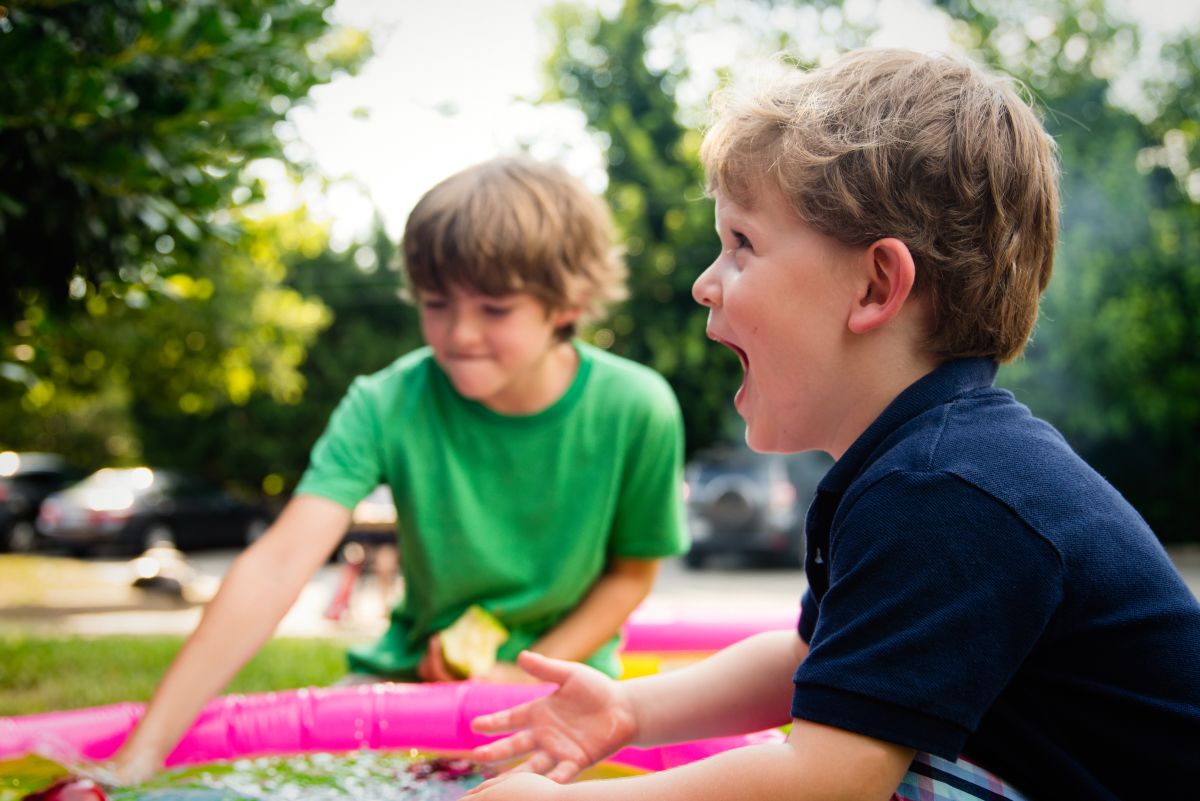 Playtime
4. All aboard the Mini Blue Train
Spending the day outdoors is an experience for all ages and adding a mini blue train to the mix is sure to a fun-filled day out for the family. The Blue Train Park is situated at Mouli Point (Stop 12) with activities like the incredible 130m2 outdoor synthetic ice-rink, 30m zip line, dirt bike track, slides, jungle gyms and so much more. This is a wonderland for young and old to play and take in the views of the surrounding mountains and ocean.
5. See Cape Town from greater heights on Table Mountain
We all know and love visiting the 7th Wonder of Nature, Table Mountain. On our Red Route situated at Stop 7, you'll find the world-famous Table Mountain Aerial Cableway. This month they are celebrating the kids birthday with them with the Birthday special. How does this special work? Well, you can collect and redeem their birthday ticket any day of their birthday month. Meaning if their birthday is on the 15th you can go on the 12th or 25th, as long as it is within October. Pair this with our family packages, and you're sure to save up for your next trip with us. The kids will enjoy taking the cable car up and seeing a 360-view of this beautiful Mother City. Take a guided tour and have a light snack at the café before you continue with your journey.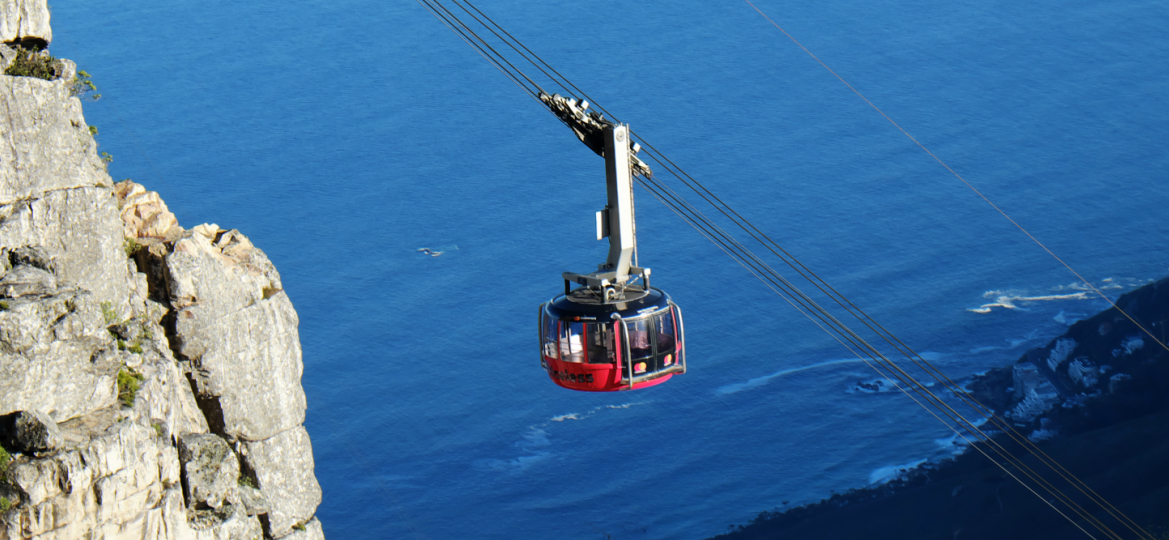 Table Mountain
Source: CSS Image Archive
6. Hop-on-Hop-Off with City Sightseeing Red Bus
This iconic bus requires no introduction as this big red bus can be seen far and wide. Hop on one of our Red Buses and explore any of our 3 routes. With over 30 stops along the way, you'll be able to explore all corners of Cape Town's attractions, hidden gems and beaches. The first bus departs from the V&A Waterfront at 9 am and every 30 minutes after that. We have 3 routes to select from, select one or select all depending on your itinerary and if you need more time, make it a two-day adventure. Nothing like seeing the big red bus to get the little ones excited. On the bus, we have a special commentary channel for them to learn all about Cape Town.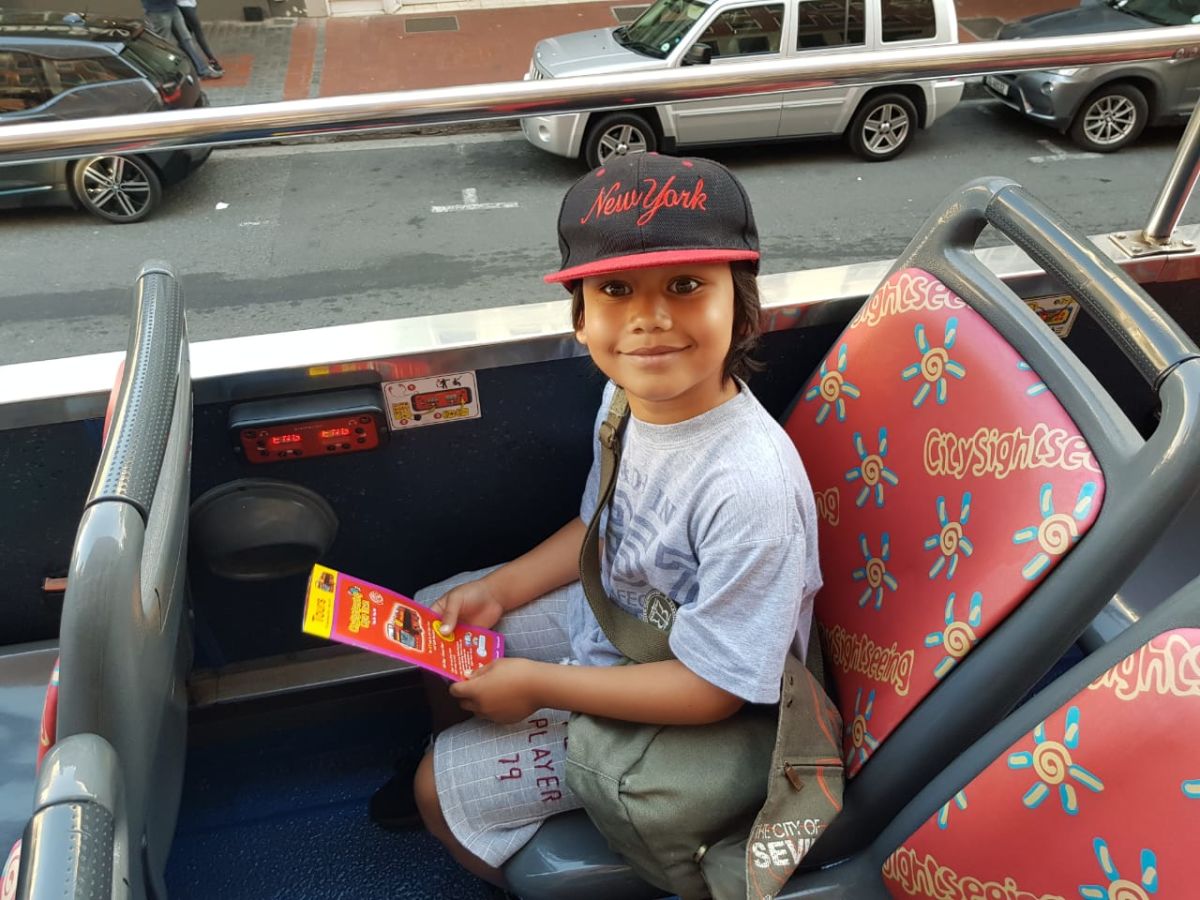 Fun on the Red Bus
7. Cruise the V&A Waterfront with City Sightseeing Harbour Cruise
This is an adventure that should not be missed, especially if the kids love ships, the seas and seeing some of the local seals. Hop on the Waterfront Harbour Cruise and set sail around the Waterfront learning all about the history of this harbour. There is so much to see and to experience, from the large international ships to the iconic buildings and, of course, Table Mountain. If you keep an eye out, our local seals will pop up to say hello and wave for a selfie.
Harbour Cruise
Cape Town boasts so many attractions that are child-friendly and perfect for both parent and child to relax, play and enjoy the sights. Be sure to head on over to our home page to have a look at all our current products and special offers. Be sure to be on the lookout for our family package special on both our Bus tour and Harbour cruise. Remember to keep save and enjoy every moment with them.