December 2020
Starting from 16 December we will once again be offering our full services in Johannesburg. The Green Suburbs Loop, Red Inner City Loop, and the Soweto 2 hour guided tour.
Our Johannesburg City Sightseeing Red Double Decker bus, with over 16 stops, and taking you to 20 of Johannesburg's top attractions, allows you to hop-on and hop-off at your leisure. Start the day at our Rosebank ticket office (Stop 1). Enjoy the sites around the leafy green suburbs surrounding Zoo Lake, the Johannesburg Zoo, and the Military Museum, before reaching Constitution Hill (Stop 5). Change here to the Red City Tour and continue your journey around the inner city visiting the "Roof of Africa" viewing deck on the 50th floor of the Carlton Center, the James Hall Transport Museum, and Gold Reef City Theme Park (Stop 13). Jump off here and switch to the live-guided Soweto Tour. This is offered in a minibus and is guided by a local resident who knows the ins and outs of this community.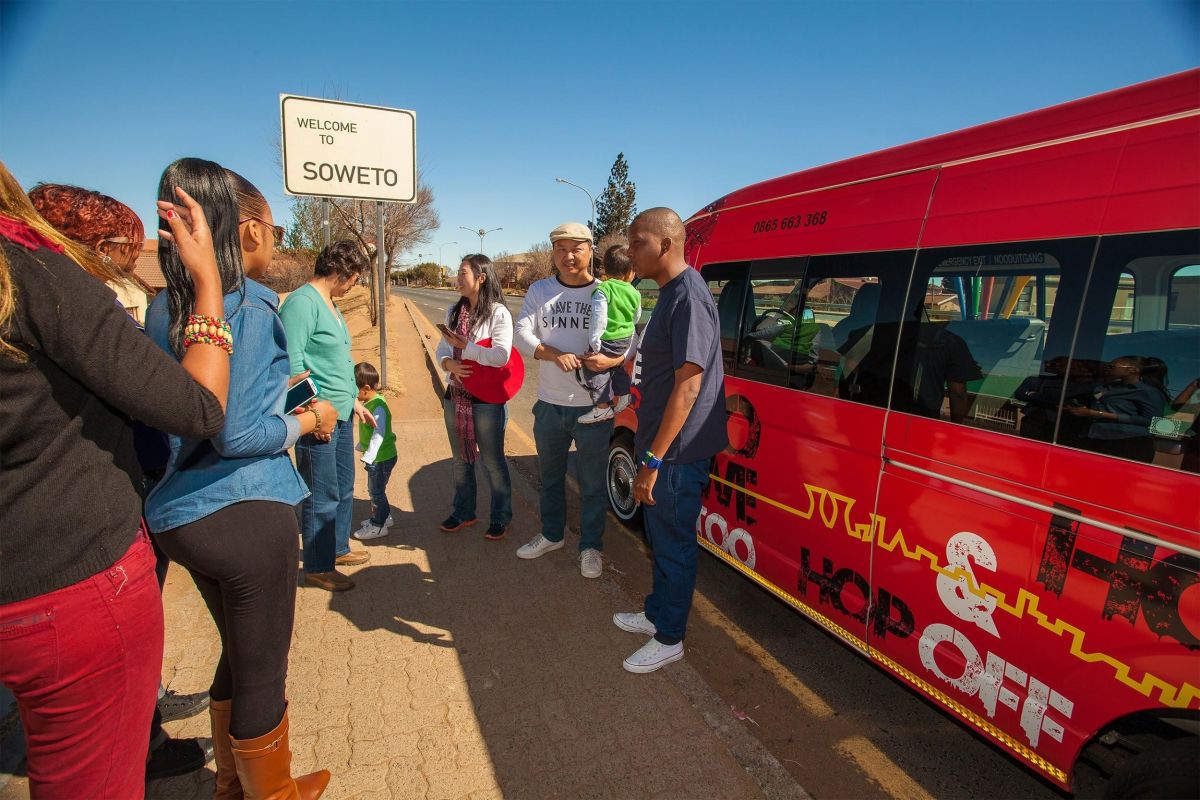 Soweto Tour minibus
The highlights of this tour include:
● FNB Stadium (known as Soccer City during the 2010 FIFA World Cup) the biggest stadium in Africa
● Chris Hani Baragwanath Hospital, built during the Second World War and the largest hospital on the continent
● Baragwanath Taxi Rank which is the largest taxi rank in Johannesburg
● Orlando Towers, a colourful landmark popular for bungee and base jumping
● Hector Pietersen Memorial in Orlando West
● Vilakazi Street, the only street in the world in which two Nobel Prize winners have lived
● Kliptown Open Air Museum in Walter Sisulu Square
We highly recommend taking part in an exhilarating experience at Orlando Towers.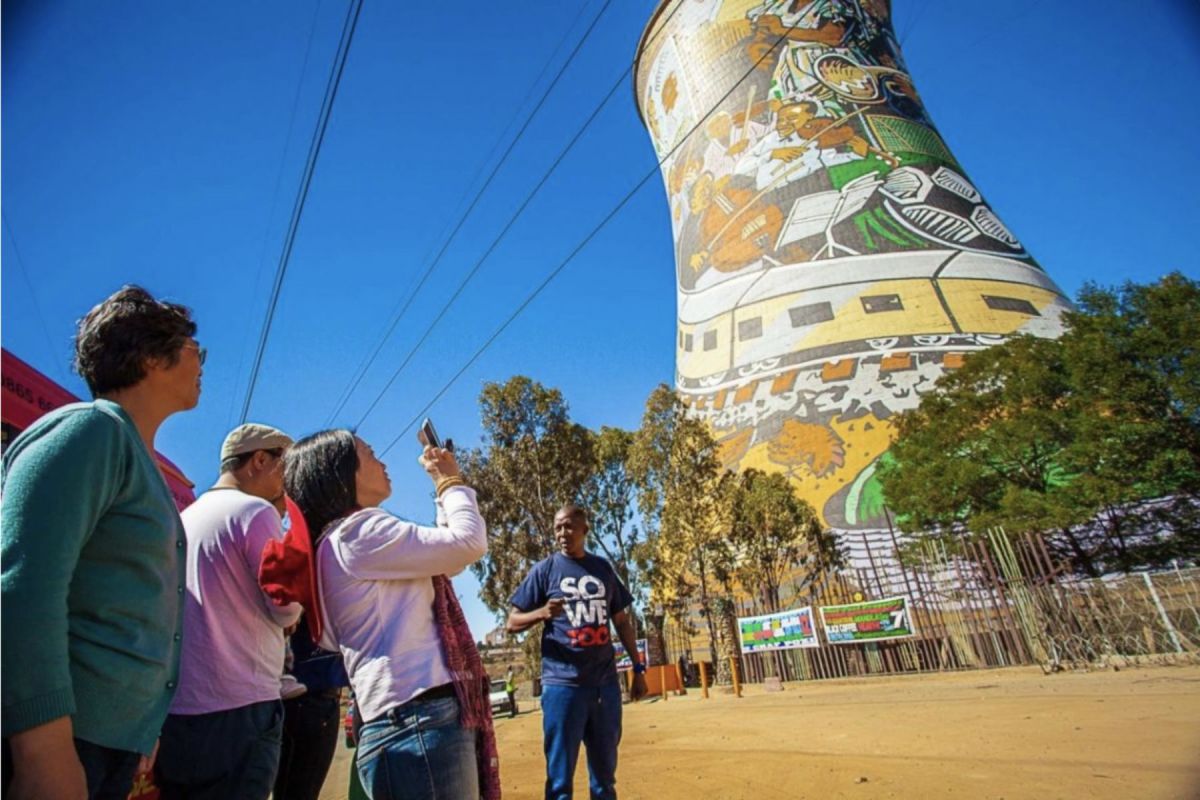 Orlando Towers Bungee
This decommissioned coal-fired power station was originally commissioned at the end of the Second World War and served Johannesburg for over 50 years. It now offers a bungee jump, 'straightjacket bungee', Paintball, Freefall, Base Jump, and their climbing wall.
The vibey, young, and funky local staff set the scene with lively music and lots of energy to get you excited. Various options are available:
● The 100m bungee jump is R630 per person, or if you're experiencing this with a group of 6 or more friends, the discounted rate is R580 per person.
● Also, Orlando Towers is base jump friendly! Only for the experienced jumper who has done over 100 free falls (Skydiving). The cost of this is R200 per person.
● If you're not that adventurous, try their 25m climbing wall and challenge your abilities from different angles. At only R48 per person, this is a great option even for the kids.
In time for lunch, we recommend a local experience with the Soweto Brewing Company at the Ubuntu Kraal in Senokoanyana Street, Orlando West. Johannesburg's trendiest township eatery - offering a unique township experience. Experience their beer tastings, brewery tours, and enjoy a township gourmet grill. One of their famous menu items is 'The Brewster's choice' which includes seasoned quarter chicken with their own "Soweto Spice", crispy chuck steak, juicy wors, smoked marinated fall-of-the bone tender pork ribs and succulent lamb chops.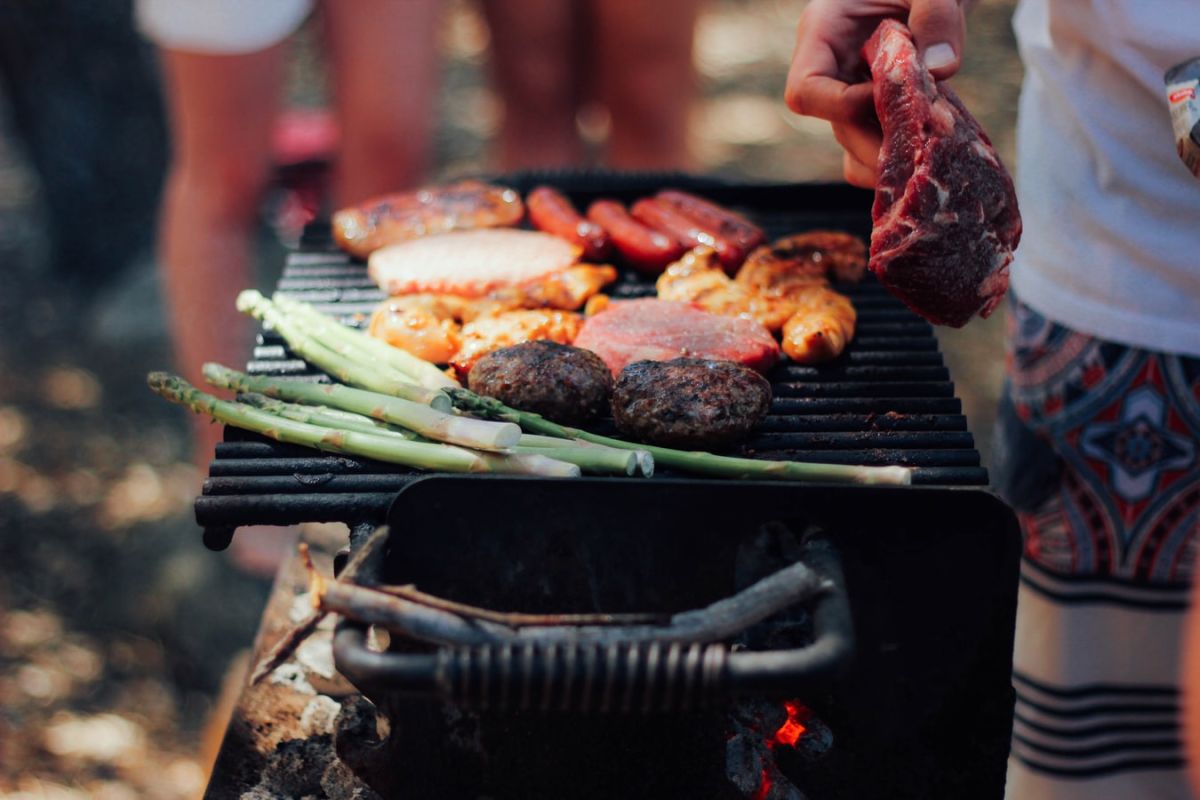 Braai
If you're wanting to do a little shopping, we suggest stopping in at Shova Lifestyle Origin. The name Shova is their acronym for Success Happens Only Via Art.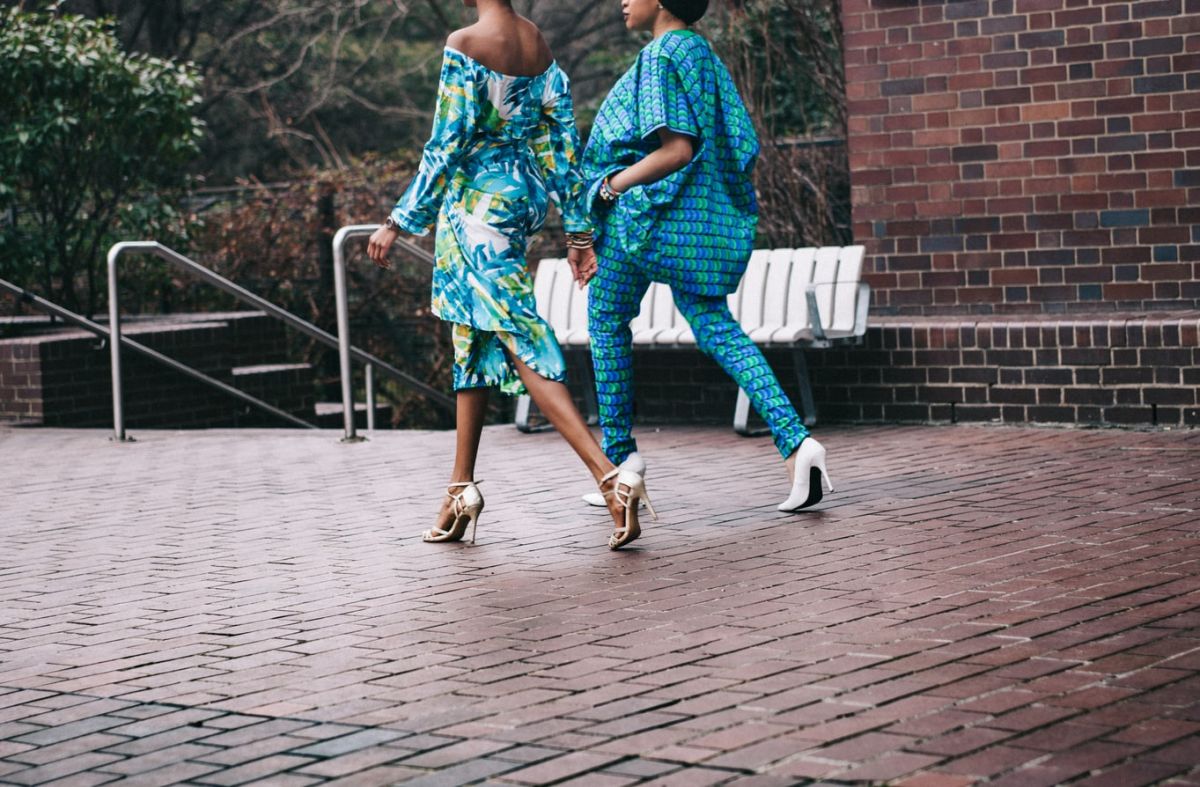 Fashion
Opened in late 2013, this boutique offers a complete Soweto lifestyle experience. They expose local artists and entrepreneurs by allowing them to exhibit their talent within the fashion boutique and art gallery. Feel at home while purchasing some of their trendy clothing, accessories by local designers, artworks, and other souvenirs all whilst listening to beautiful township music.