The Orlando Towers are iconic to Soweto, South Africa's oldest and largest township. It's a developing hub of adventure and culture, and years ago the derelict towers were converted into colourful vertical adventure hubs for daring sports and exhilarating activities. Partnered with SoWeToo, join City Sightseeing for a hop on hop off tour of Soweto and its landmarks, including the Orlando Towers.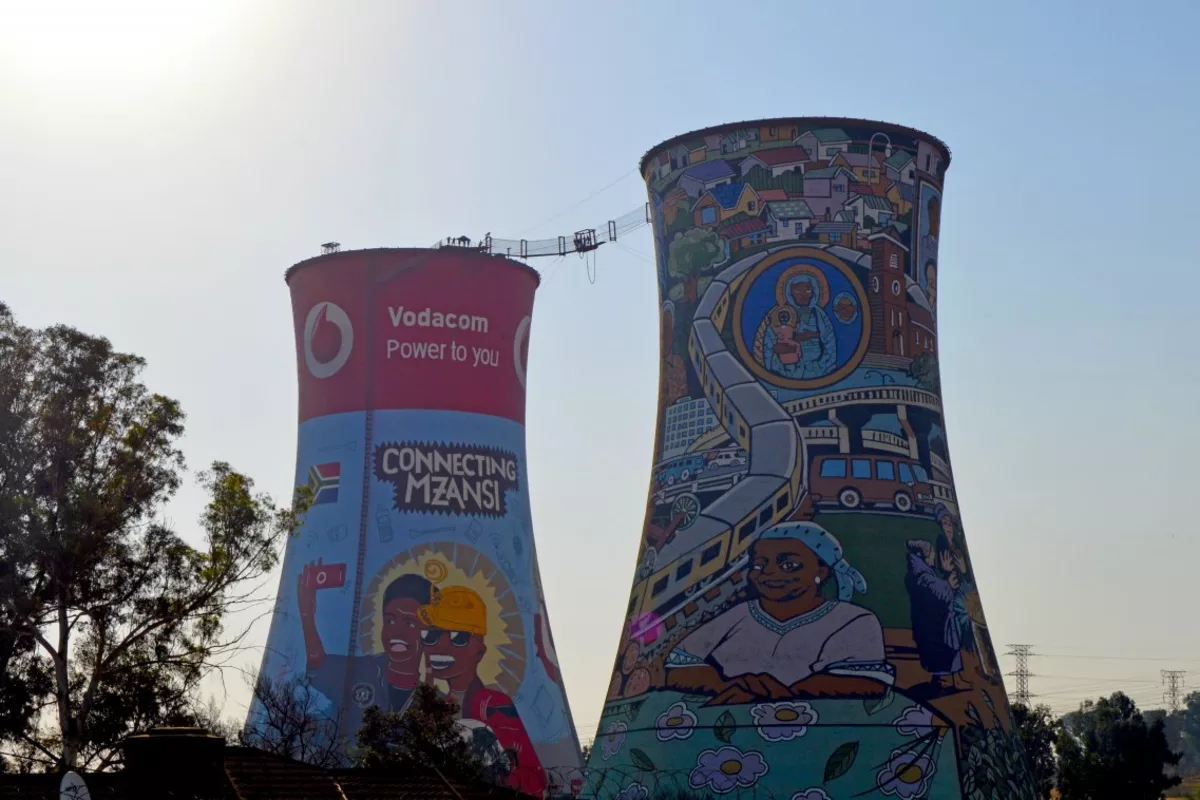 Image : City Sightseeing
Hop on the SoWeToo minibus for your Soweto Sightseeing Tour
Buy your City Sightseeing Johannesburg and Soweto combo ticket with us online and Hop-On our Red bus at any one of our main stops! From there Hop-Off at Gold Reef City to transfer to the Soweto minibus tour, located at STOP 13. Just be sure to get there on time, so check out our timetable for departure times.
Our two hour guided minibus tour with a local guide is informative and authentic, taking you through Soweto's famous landmarks and locations, from the FNB stadium to Vilakazi Street, once home to two Nobel Prize winners, Nelson Mandela and Desmond Tutu.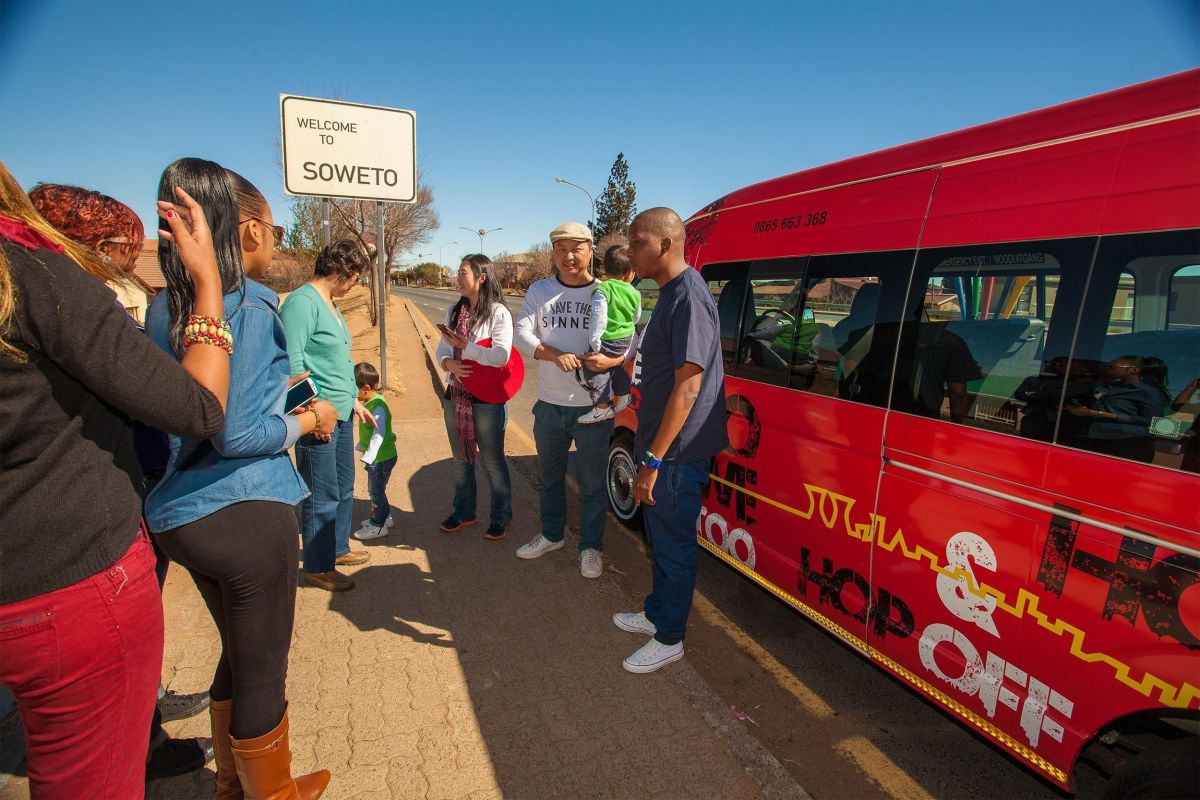 Image Source: City Sightseeing
Hop-Off at any of the stops to explore and experience the various attractions and the Cooling Towers are bound to be a blast.
The Orlando Towers were once an eyesore on the Soweto skyline, a reminder of a bygone industrial era. But after their transformation with Soweto Towers, an action adventure company, they've become landmarks and the hottest sites in Soweto for adventure! There's plenty to see and do at the towers, with activities ranging from exciting to heart-stoppingly exhilarating. Who needs a mountain when you've got the Orlando Towers!
Bungee Jumping
Bungee jumping is what the towers are most famous for. The only bungee jump between two towers in the world, it's a jump of 100m facilitated by highly trained adventure sports guides and experts. No need to book, it's a first come first serve kind of vibe. There is an additional type of bungee jumping they offer called the Straitjacket jump; with your arms pinned to your body in a straitjacket, it's a more exhilarating jump!
Important to note is that no child under 12 may go to the top of the tower, and there are weight limits; you must be between 35 kg and 110 kg to jump. Under 18s will need a signed consent form from their parent or guardian. If you want videos or photos taken of your daring leap of faith it's R150 a video per jump and R100 for photos per jump exclusively.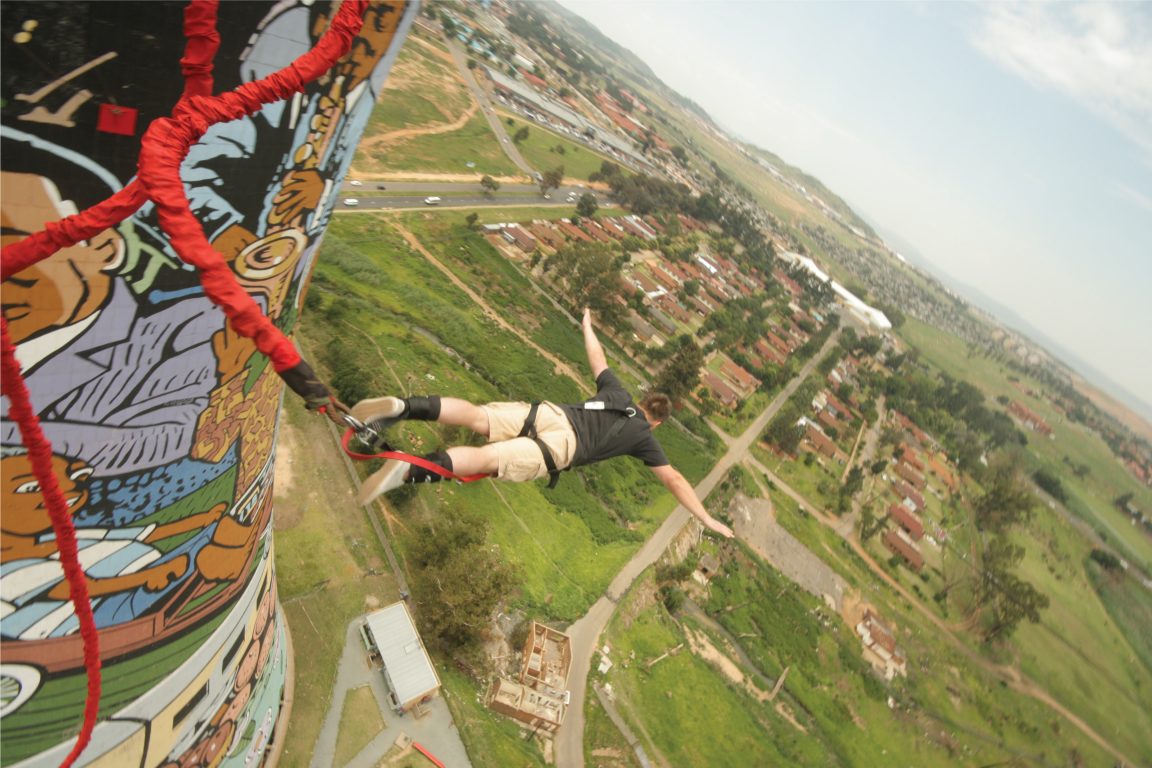 Image Source: Soweto Towers
SCAD Free Falling
Officially the world's highest SCAD Free Fall, this is a must-do for the adrenaline junkies. SCAD stands for Suspended Catch Air Device, and as you can expect, you're going to free fall into it! Completely untethered but securely strapped into a controlled position you are dropped from 70 M up down into the net, without any noticeable impact as it absorbs and slows your momentum.
The same rules apply for SCAD Free Falling as bungee jumping. No under 12s allowed, and the weight limit is 35 Kg to 110 Kg. If you're under 18 you'll need a permission slip from a parent or guardian.
Climbing Wall
Take on a 25 M climbing wall with varying difficulties and angles, putting you to the test! Show off your climbing skills and endurance by climbing from one rock to the next, all while securely harnessed for your safety.
Booking for this is absolutely necessary, so be sure to prepare in advance. Under 18s will still need a permission slip but it's open to most age groups. It's a safe activity that's fun for everyone!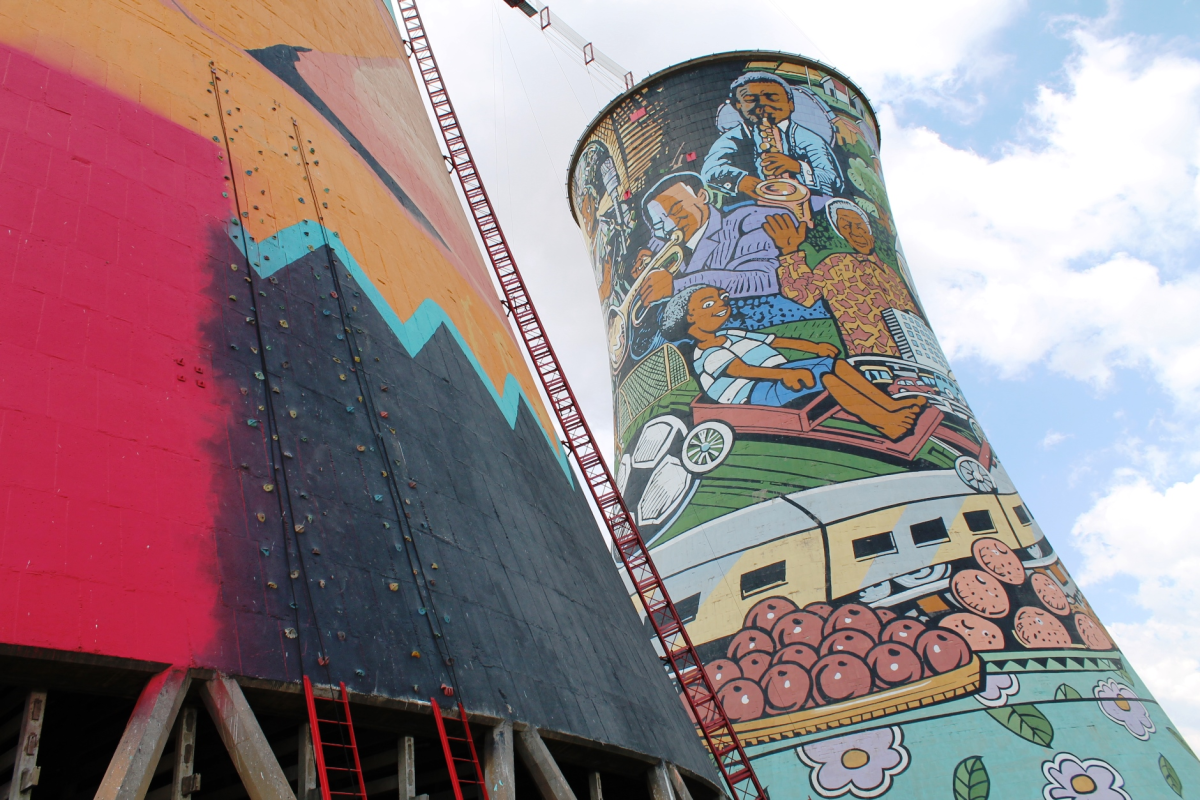 Image Source: http://travpacker.com
Base Jumping
For the experienced base jumpers only, the Orlando Towers are a safe base jumping location. It has to be pre-arranged with their base coordinator, Danilo Pagani, and you have to have done over 100 free falls to qualify, so it's really not for everybody. But if you are a professional jumper, the Orlando Towers are there for you to conquer!
Paintball
In the foundations of the Western tower is a paintball range ready for a round of fun and excitement! The price includes 200 paintballs, as well as a mask and gas refill for your gun. You must book online if your group is over 10 people, but if not you can just arrive and pay at the venue.
Soweto Outdoor Adventures
Right next door to the Orlando Towers is Soweto Outdoor Adventures, which hosts quad biking, go karting, races and paintball. It makes for a great opportunity to go quad biking around the towers or put foot and race around the dirt tracks!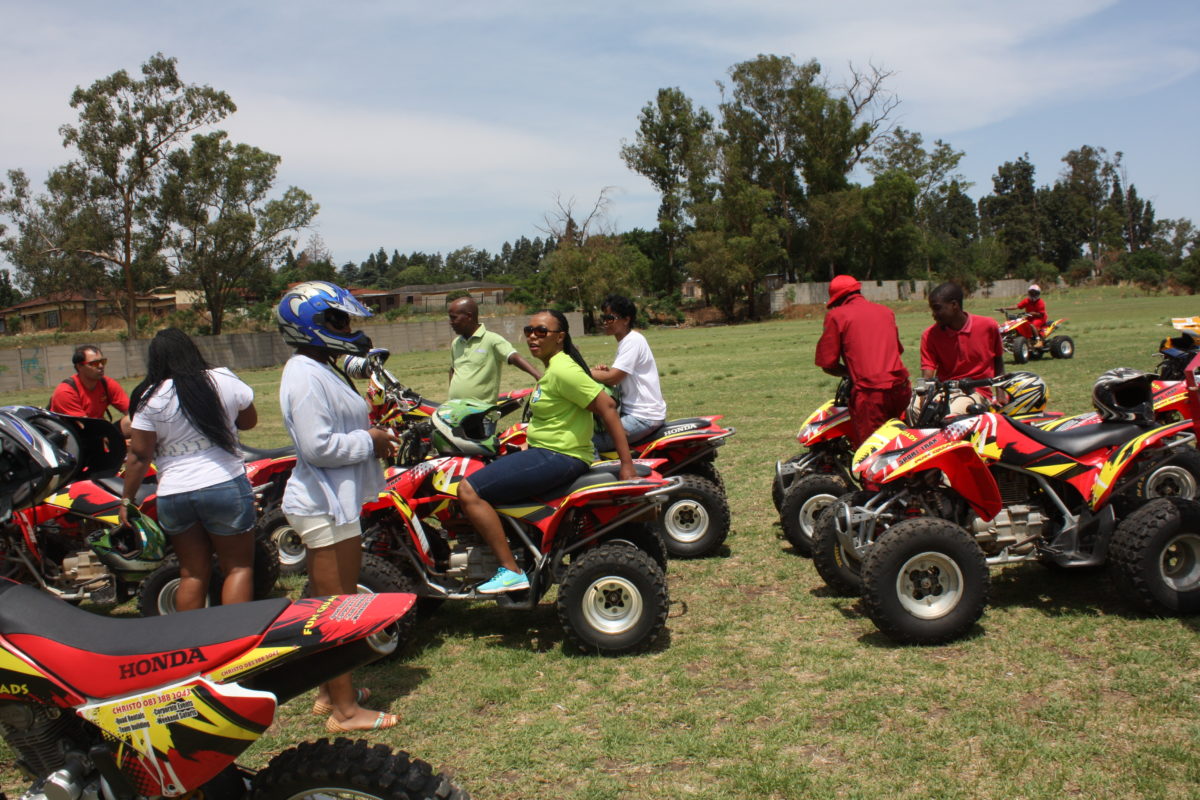 Image Source: Gauteng Tourism Authority
Embark on an Authentic Soweto tour with City Sightseeing
There's a world of fun to jump right into at Soweto Towers with City Sightseeing, and a whole township of culture, history and transformation to see with our guided tours, the safest way to see Johannesburg. Book your ticket online with us or from any one of our main ticket offices at STOP 1 and STOP 13, and enjoy your day out in the beautiful City of Gold. Just be sure to bring plenty of sunscreen, and always keep our map and timetable on hand.