STOP 23: BLUE MINI PENINSULA TOUR
Original T-Bag Designs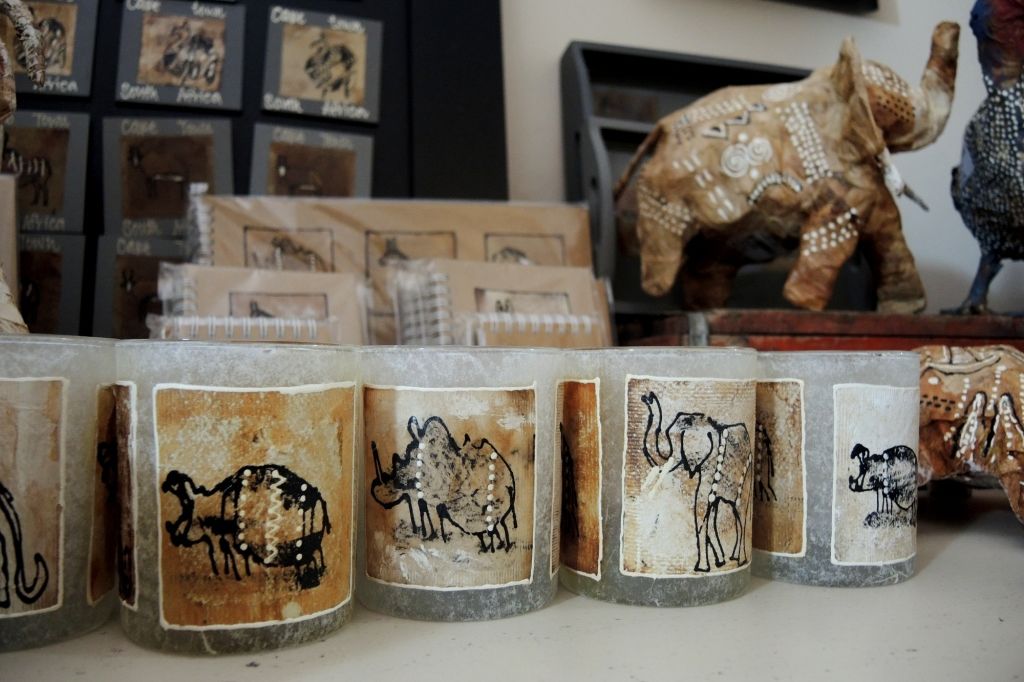 TOUR DESCRIPTION
One of a kind handmade products using recycled tea bags as works of art. Tea bags are dried, emptied, ironed then painted! Each artist has their own individual styles and patterns. There may be similarities, but no one painted tea bag is identical. These miniature works of art are then applied to stationary, wooden trays, coasters, fabric items, wall decor and the ideas keep flowing! For a group of previously disadvantaged people in Hout Bay near Cape Town, South Africa, one cup of tea has indeed provided community, love, excitement, financial security and HOPE.
Sustainable Art
Free Guided Tour of Workshop
Interact with the artists
MORE INFORMATION
From humble beginnings Original T-Bag Designs has grown into a sustainable business which employs 20 crafters from Imizamo Yethu Township and supports their extended families throughout South Africa. Both International and local tourists visit our Hout Bay workshop to enjoy a tour during which they meet the artists who produce our unique works of art.
Come and visit our workshop, tour our production, meet our team, shop and enjoy a warm cup of tea. Hop onto the City Sightseeing Bus using the BLUE MINI PENINSULA TOUR, Stop 23 for Imizamo Yethu Township and Original T-Bag Designs, Hout Bay. You will be greeted by Aphiwe and Siyakholwa, our Original T-Bag Designs Ambassadors, who will escort you to us and give you a brief background as to who we are on the walk down.